Visas for Angola
---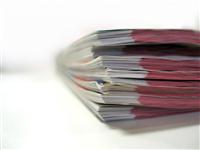 All visitors, except for those holding a Namibian passport, need a visa for Angola. A passport valid for at least six months from date of entry is also required, as well as proof of a yellow fever vaccination (otherwise visitors run the risk of being vaccinated at the airport upon arrival).
It's not possible to obtain a visa at a port of entry, and all visas should be arranged at an Angolan embassy or consulate abroad prior to arrival in Angola.
Fines are applicable for anyone overstaying their visa, working or residing in Angola without the correct visa, changing employment or address without notifying the authorities, and employing staff without the correct visas. Offenders will not be allowed to leave the country until all fines have been paid.
Visitor's and business visas for Angola
Those going to Angola for short-term visits for holiday or business require a visa. The visa should be used within 60 days of being granted and is valid for a stay of 30 days.

Those travelling on the ordinary Angolan visa are not allowed to establish residence or engage in any remunerated activity while in the country.
Short-term visas for Angola

Short-term visas are granted for reasons of urgency, such as attending a meeting or funeral of for those seeking medical treatment in the country. This visa may also be granted to technicians requested to repair machinery in the oil sector or sailors who are joining a ship docked in Angolan ports.

Holders of short-stay visas are not allowed to establish residence in Angola or engage in any gainful activity while in the country. The issuing of this type of visa will be to a date specified by the applicant upon submission of an itinerary and air ticket, and must be used within three days after its issuance. The short-term visa is only valid for a stay of seven days in Angola, and an extension for a further seven days is possible.
Work visas for Angola
Work visas
for Angola are granted to those who obtain a contract of temporary employment in the interest of the state or on behalf of an Angolan company. Work visas are valid for stays of up to 12 months and can be extended twice.
Residence visas for Angola

Foreign nationals are allowed to set up residence in Angola with a residence visa. Residence visas allow for stays in the country for a period of 120 days, renewable for equal periods until the final decision for the application for a residence permit.

The residence visa allows for multiple entries into Angola. Those in the country on a residence visa are allowed to work in Angola. Residence visa applications can be submitted in one's personal capacity, by a third person or through an accredited agency.

*Visa regulations are subject to change at short notice and expats should contact their respective embassy or consulate for the latest details.