Working in Argentina
---
visas and work permits
; and chances are, if working in a foreign owned company there may not be such a glaring language barrier.
Alternatively, if you are moving to Argentina as an independent expat and then looking for work once there, you may run into difficulties. First, because job opportunities for expats are limited; second, in order to work legally, you need to have your DNI (Argentina's national identity number); third, the local wages are going to be way lower than those you may be accustomed to.
Residence category
Unless you are an expat employed by a foreign company, you will need to be in possession of your DNI (
Documento Nacional de Identidad
or National Identity card). Without this you are legally unable to work in Argentina. You can apply for this once you have lived at least two years in the country on a temporary residence visa. However, once you have a DNI you can work and compete with local Argentinians in the workplace (although don't hold out much hope for this in practice!)
Employment prospects
Getting a job in Argentina is not an easy task. As a general rule, Argentineans are very protective of each other in terms of employment, and will always offer work to an Argentinean before a foreigner. It is also necessary to speak a high level of Spanish in order to qualify for most jobs.
Most of the available work for expats is in the big cities – specifically in banking, IT, and the oil sector.
As an alternative, Teaching English as a Foreign Language (TEFL) is a good option, but be mindful of the very low rates of pay associated with this sort of occupation; it is more suitable for singles travelling for a limited time or for students.
Starting your own business in the country is another alternative. Many foreigners own and operate their own endeavours, for example, small vineyards in the west of the country; be aware however, of crippling bureaucracy when choosing this route.
Working conditions
Employment law is very strict. The LCT (
Ley de Contrato de Trabajo
/ Law on Contract Employment) regulates all aspects of working life, from employee rights and conditions to wage protection and employee/employer obligations. By law, you have to be 18 years of age before you can start work.
Each job has a government controlled wage structure. For example, a farm worker who lives on your property (in accommodation that you have to provide) currently earns 1700 ARS per month, before deduction of taxes, medical insurance etc. After deductions this works out at 1400 ARS per month. Each year a pay rise is imposed, by law.
The working day is eight hours long. Outside of Buenos Aires the siesta has to be taken into account so working hours are typically 8.30am to 12.30pm then 4pm to 8pm or similar, which equals about 48 work hours per week, although no more than a regular maximum weekly rate of 44 hours (42 hours for night work). Saturday afternoons are not worked (although most shops are open all day Saturday) and neither are Sundays otherwise overtime rates apply.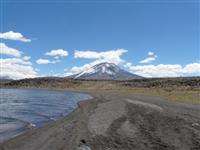 Employees are paid 13 months' salary per year; this is a built-in bonus system, whether your employee deserves it or not! Half the bonus is paid in June, the other half in December. Fourteen days annual leave is the starting norm (once you have been in your employment for a year), and thereafter rises according to years of service.
Women are not allowed, by law, to work the period of 45 days before and 45 days after childbirth.
According to the data of the Institute of Statistics and Census (INDEC), in excess of 5 million Argentineans are not formally registered by their employers. This means they work in the 'black' and as such neither the employer nor the employee pay any taxes. It also means that neither side are protected by law, and as such, it is not advisable to be a 'black' worker or to hire a 'black' worker. However, even government workers are habitually paid some of their salaries in 'black'.
Still as an expat, it is best to do everything in Argentina in 'white'; people are quite litigious when it comes to breaking employment rules.