Understanding health insurance in the USA
---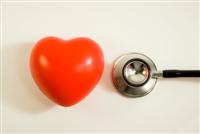 Healthcare in the USA is really a mixed bag. On one hand, the USA represents some of the best medical research facilities in the world and on the other you will find underfunded practices.
The standard of healthcare facilities in the USA is fairly comparable in quality to those found in Western Europe even though doctors' offices can appear rather cluttered and old-fashioned at times.
The USA does not have public healthcare options like you would expect to find elsewhere. Instead there are insurance plans run by federal and state institutions in the USA. However, these insurance plans are only accessible to US citizens who are underemployed, unemployed, or earn an income which is less than median wage.
Expats moving to the USA must ensure that they are properly insured and this means investing in a private health insurance plan. Private healthcare is provided by employers in the USA. Expats can also purchase health insurance cover for themselves individually.
Healthcare in the USA
In cosmopolitan parts of the USA such as New York, Boston and Los Angeles there are a large number of foreign communities. The healthcare systems in these places often have facilities and staff to cater for people who speak languages other than English.
As there are large Spanish speaking communities located throughout the USA Spanish is the most common language that is reflected in the healthcare infrastructure. The number of Chinese signs and staff have also increased, especially in certain metropolitan areas where there are large Asian populations, such as New York and San Francisco.
Waiting times can be rather intense, depending on facility type, day of week, and staff available. Patients are first seen by a nurse or PA (Physician's Assistant), who determines the reason for the visit and takes notes on simple facts such as body weight, height, diet, previous illnesses, medication, and allergies. Based on these notes, the doctor performs the full examination and diagnosis.
As with many other services, expats need to know their Social Security Number (SSN) when scheduling a doctor's appointment. The SSN is important as it has to be written down on the pre-registration forms, which are filled out in the waiting room before the initial exam. In addition, expats have to show a health insurance card. If they are not insured, the practice will either require a credit card to pay for the visit or bill the patient after the visit.
Since an entire intake form has to be filled up before pre-evaluation, it is recommended to show up 15 minutes prior to the actual appointment. This is the case for not only the first visit but also the visits to follow.
Types of health insurance in the USA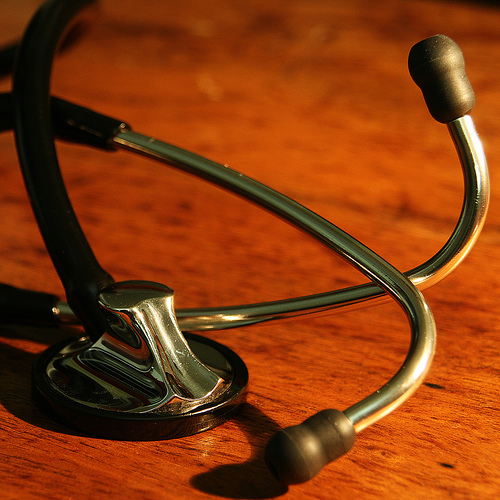 Expats who work in the USA will typically have insurance provided by their company. Depending on size and type of company, it might take them up to 3 months from the time they start employment until they receive their insurance card.
For expats who do not yet work, it is a good idea to use a travel insurance policy issued by their home country. Travel insurance policies might require the patient to cover the bills first and send the receipts overseas in order to be refunded the full amount as soon as everything is reviewed. It is important to remember that travel insurance policiess are typically limited to a certain period of time, from 1 to 5 years, in which they can insure expats living abroad.
Health insurance policies issued by a company generally require a co-payment, meaning whenever the patient sees a doctor he will have to pay a deductible fee. Some insurance have cheaper co-payments than others, of course.
If the doctor is a specialist, the co-payment goes up to USD 50 per visit. An example for a specialist would be an OB/GYN or a dentist. A general practitioner requires a much lower deductible fee, typically in the USD 20 range.
In general, it is recommended that all expats have some form of health insurance because without a policy a simple visit to the doctor can turn out to be more expensive than initially thought. For example, a short visit to a general practice for non-insured patients can cost around USD 200 for an exam only.
For specialists, this cost can go up to USD 350 or USD 400, depending on doctor and location. Patients who simply want to re-fill their prescriptions abroad but have not yet seen a doctor will have to go through a new exam with a practitioner, and pay the full price if they are uninsured.
If health insurance is provided by the company, it is not necessary for expats to obtain an individual health care plan. Sometimes a fee for health insurance coverage will be automatically deducted from an expats salary each month. In most cases, employers provide the basic health insurance policy, which covers expats for everything except eye and dental care, for this type of coverage nothing will be deducted from your salary.
Depending on the company, expats may be asked to make a contribution toward eye and dental examinations. This can cost anywhere from USD 30 to USD 100 per month.
What is covered by health insurance policies in the USA?
Perhaps the biggest difference between healthcare in the USA and other countries is the way insurance providers specialise on networks. Doctors who work with a certain insurance provider are called
in-network providers
while doctors who do not work with insurance provider are known as
out-of-network providers
.
Financially, it is important to understand this difference as patients are fully covered for exams when they visit in-network providers but they are not fully covered when they see a doctor outside of their insurance network. This also means that the cost of treatment rises or that certain parts of the treatment are not covered at all by their health insurance policy, which means that they will have to cover the costs themselves.
Some insurance plans only cover patients for a certain amount of medical examinations per year. For example, a standard dental exam with up to USD 2,000 worth of treatment is covered annually by the Guardian plan. Considering that a crown topping can already cost USD 1,400, this may be rather a small amount for some patients. With some insurance policies, only a certain percentage of the cost of emergency room visits or overnight hospital stays are covered and sometimes these are not covered at all.
When it comes to medication, most will require you to have a prescription, unless you are purchasing over-the-counter medicines, such as cold and flu drugs. The insurance provider will cover a certain percentage of the price of prescription medicines. They will rarely make any contribution towards generic medications, which are cheaper versions of a drug.