Keeping in Touch in Belgium
---
Mobile coverage is comprehensive - unless you're planning on spending a good deal of time taking hikes in the Ardennes mountains or driving in tunnels. More and more cafés and bars offer free Wi-Fi, though some places will only provide service if you subscribe to a particular mobile phone company.
Hardware certainly isn't hard to come by, and service provision follows. You can find fixed and mobile phones in company stores like Mobistar or Proximus. To see all your options in one place, bigger stores like Vanden Borre, Krefel and Carrefour carry a range of phones and computers alongside other electronics.
Similarly, if you prefer to forego high-tech communication and stick to good old snail mail Belgian post offices offer customers the same services (and long lines) as most other post offices around the world.
Once you've sorted out the most pressing parts of the relocation process, learn about telecommunication and Internet service providers with the help of
"Meilleur Tarif"
("Best Tariff"). The site, available in English, French and Dutch, calculates the best service according to the customer's needs and wants. What's more, most of the companies listed will be able to offer combination packages to include telephone, mobile and Internet services; it may be worth contacting the service providers directly to purchase.
Fixed phones in Belgium
To subscribe to a phone service in Belgium, clients must be over 18 years old and show proof of identification. Installation can take anywhere from 0 to 12 days, and
will cost around 50 to 85 euro for the first phone, depending on the plan. If installing a second phone in the same house it may possibly cost 50 euro more. The price includes travel and service time.
The most basic service plans include messages, call-back, caller ID for missed calls, three-way calling and the possibility to listen to your current bill.
Belgian Telecom, Base, Voo and Belgacom are the most popular phone companies in the country.
Mobile phones in Belgium
Mobile phones are referred to as GSM (Global System for Mobile Communications) in Belgium. Multiple GSM stores are easily found in most towns, and otherwise, expats can use websites to view stock and services.
Mobile phone companies require identification, proof of address and a bank
account number for service; logistics that may take expats some time to establish if new to Belgium.
Once you have proper documentation in order, you can choose either a pre-paid or a post-paid service, although most foreigners choose post-paid. Pre-paid plans may look cheaper at first, but going beyond the allowed minutes may prove much more costly in the end. Nonetheless, both options do have their conveniences.
Adding more minutes (talk time) to your phone is easy; phone cards are conveniently sold in grocery stores and gas stations. Depending on the customer's needs, plans can be as basic and inexpensive as 7 euro a month.
The most common mobile telecommunication companies are Base, Mobistar and Proximus.
Internet in Belgium
Over 3.2 million individual Internet connections exist in Belgium (2010 ISPA Belgian Internet Market Survey N - 45 ) and expats will find most households are
equipped with high-speed broadband. Residents of Belgium have the choice between unlimited ADSL or fixed-time.
To take out a contract, most being for a minimum of twelve months, customers need to provide identification, proof of address and a bank account number. Plans vary and do not have to be in conjunction with your phone line. A monthly bill could be as low as 25 euro.
Belgacom, Belgian Telecom and Telenet are a few of the top providers to contact when deciding on a service.
Postal service in Belgium
Mail is delivered Monday through Friday in Belgium, and most post office hours are from 9.30am to 4.30pm, with an hour or two break around noon. Some post offices are now open on Saturday mornings.
If you are not home at the time of delivery, the postal carrier will put a notice in your mailbox. The delivery will be kept approximately two weeks at the post office; good to know when expecting a package but may be out of town. Bring a legitimate form of identity to pick up the package, and never assume you can pick up a package for your spouse or partner.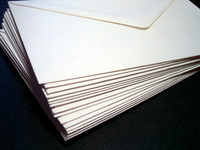 Very often expats will need to pay a fee or tax (sometimes as much as the value and/or initial postage cost) to receive packages arriving from outside Belgium. As the payment must be in cash, keeping some extra bills around the house during holiday time and birthdays is a good policy. If the right amount of money is not in the house, the postal carrier will simply keep the package and leave.
The Belgian post office has recently changed its name to bpost. Its red and white swerve logo hangs in at least one window in every town. Plus, the main supermarkets like Carrefour and Delhaize have postage points where customers can buy stamps and send packages. Carrefour is not equipped to mail international packages, but Delhaize is. Also, many gas stations and convenience stores sell minimal postage needs.
Nonetheless, DHL and UPS are always an option as they pick up and deliver world wide.
As bpost is also Banque de la Poste, clients can do their bank transactions, receive and send funds via Western Union and even buy lottery tickets.