Cost of Living in Kyrgyzstan
---
Expats will find the cost of living in Kyrgyzstan is highly variable, in some regards it's inexpensive and in some respects it's outrageously pricey. Due to its landlocked location, lack of natural resources, and underdeveloped manufacturing industry, Kyrgyzstan relies on imports for the majority of its goods, mostly from China, Russia, or Turkey.
Expats working for a large international organisation should expect a Western-style salary. Some companies consider Kyrgyzstan a "hardship" or "hazard" posting and will offer an additional percentage on top of a base salary.
Generally speaking, daily expenses in Kyrgyzstan are reasonably priced, as food is cheap, utilities are subsidised and real estate is much less expensive than other expat destinations; though, the costs for creature comforts and tastes of home can be shockingly high.
Cost of food in Kyrgyzstan
Due to food subsidies and the wobbly economy, prices for staples like rice and
flour will sometimes rise, but never to unreasonable levels for expats. Seasonal produce must be imported in the winter, leading to the popular expat discussion of tomato prices, which can jump from 40 som per kilo to 160 som.
Bishkek, the capital city, is more expensive than the rest of the country in every way, but also has the most diverse selection of food and imports. In larger cities there are Western-style supermarkets, convenience stores and department stores; but with 99 percent of items, if you can find it in one of these stores than you can find it cheaper in one of Kyrgyzstan's many bazaars.
Cost of accommodation in Kyrgyzstan
Prices for accommodation vary widely depending on location and size. A one-room apartment in a Soviet-era building can be had for as low as 150 USD a month
(less than 100 USD if living outside of Bishkek), while a 3-room apartment in a new mid-rise building can easily go for more than 1200 USD.
Utilities prices will rise or fall depending on various economic or political factors, but usually won't cost more than the equivalent of 50 USD a month if using the state-run utilities. Utilities from private companies can be more reliable, but are more expensive by orders of magnitude (1000 USD+ per month).
Due to the high cost of good-quality furniture, appliances, and clothing, many expats, especially those with families, prefer to ship most of their possessions.
Shipping to this landlocked, mountainous country with sometimes unreliable infrastructure can be an expensive, time-consuming, and a bureaucratic nightmare, so try to negotiate as large a shipping allowance as possible with your employer.
Expats working for anything other than a well-established, well-funded organization should expect to cover shipping costs themselves or go without.
Cost of transport in Kyrgyzstan
Public transportation in Kyrgyzstan is quite affordable. Taxis within a city should not cost more than 100 som, shared vans called marshrutkas cost 8 som, and buses and trolleys 3 to 6 som.
Buying a car can be expensive, as all vehicles are imported or bought second-hand from within the country. There is a weekly automobile market in Bishkek where expats can purchase a rusting Soviet-era Lada for about 3000 USD, but the true cost can be much more when factoring in the hefty fees associated with repairs and maintenance. Best practice for buying a vehicle is to purchase from another expat who is leaving the country.
Cost of schools in Kyrgyzstan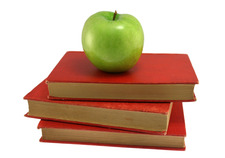 Schooling options are limited for expats with children, as there are very few international schools in Kyrgyzstan. It follows that annual tuition fees are outrageous, and expats will certainly need to stipulate a school allowance or subsidy into their contract.
One education option is the Bishkek International School, which costs about 17,000 USD a year in tuition.