---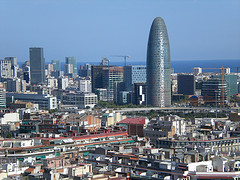 It may be surprising to find that the act of doing in business in Spain is a work in progress. The country has somewhat of a tumultuous past, and only in the post-Franco era have state-run businesses associated with bureaucratic inefficiency given way to more modern enterprises and normalised European business ideals.
Expats moving to Spain will find that the working world is still – much like Spanish culture as a whole – entrenched in tradition. It follows that it may take time and patience to establish a firm foothold in the Spanish business environment.
While the country has one of the largest economies in the world, in the wake of the global financial crisis, its population has grappled with high unemployment rates and, until recently, recession.
Although the situation is slowly improving, it will take some time before the economy rebounds to pre-recession levels.
This has real effects on both local and expat business people, which can be seen in Spain's ranking at 33rd out of 189 countries in the World Bank's Ease of Doing Business Survey, falling behind many of its European neighbours.