Education and Schools in the Netherlands
---
Finding the right school is a big decision for expat families, but a good range of options exist in the Netherlands, including an excellent public school system. Those relocating therefore need not be overly concerned about the standard of education in the Netherlands.

It's important to keep in mind that older children may find it easier adjusting to their new life studying with peers who speak their native language, and again, expat parents can take solace in the fact that a number of suitable international and private schools exist throughout the Netherlands.
Public schools in the Netherlands

All children residing in the Netherlands are entitled to attend public school, providing there are spaces available.

Teaching standards are generally high and schools are well organised and efficiently run, albeit with a more laid back feel than some expat children may be used to.
Primary school
Primary schools (
basisschool
) in the Netherlands are government funded and free to all pupils between the ages of four and 12. For the first year, attendance is discretionary; it only becomes compulsory on a child's fifth birthday.
Outside of Amsterdam and the larger cities, school selection is a matter of parental choice. A school can only refuse admittance if there is absolutely no space for an extra pupil.
In Amsterdam, school places are allocated by the catchment or geographic area where people live. Consequently, a good local school will often attract families to the area, and dictate where parents choose to live and buy a property.
Most Dutch school children live within cycling distance to school and generally go home for lunch. A supervised lunchtime programme (o
verblijven
) is available at school for children with working parents, but a small fee is charged per day and pupils must provide their own lunch.
Another feature of the Dutch primary school system is plenty of free time during the week. All primary school children throughout the Netherlands are free on Wednesday afternoons, and children up to and including Group 4 (approximately eight years old) finish school for the week at lunchtime on Fridays.
The benefits of the public school system are that children quickly learn Dutch and will find it easier adapting to their new surroundings and making friends with local children.
The downside is the necessity for parents to collect children at lunchtime, or to foot the bill for childcare during the week.
Secondary school
Once a child has completed primary school in the Netherlands, three options of public secondary schooling are available to students.

Recommendations made by the primary school aim to ensure students are matched with the avenue that best suits their character.

The three options are known as VMBO (Voorbereidend Middelbaar Beroepsonderwijs), HAVO (Hoger Algemeen Voortgezet Onderwijs) and VWO (Voorbereidend Wetenschappelijk Onderwijs). While all begin with a generic curriculum for the first two years, they subsequently specialise in different areas. VMBO offers a practical and vocational programme, and the HAVO and VWO streams are more academically focused, often preparing students for university.

Some secondary schools follow a dual language programme (TTO) where subjects are taught in English and Dutch. But as with any public secondary school, these programmes are more suitable for pupils who already speak good Dutch; otherwise, learners risk falling behind in their education.
International and private schools in the Netherlands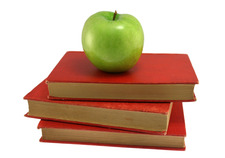 There are numerous private and
international schools
throughout the Netherlands, and often these institutions prove the best option for older children, or youngsters moving to the Netherlands for a relatively short period of time.

Expats should note that school fees are expensive (if they are not reimbursed or subsidised by an employer), adding up to over 20,000 EUR in some cases. Those lured abroad by a lucrative package should make a pointed attempt to negotiate an education allowance in their contract.

Expat families should also note that availability in international schools can be scarce, especially for children aged four and five. Occasionally, parents will even have to postpone or cancel relocation plans due to a shortage of space in their chosen institution.

However, in order to get around this problem, some families send their children to a local Dutch or private school when they arrive, and transfer them to their chosen international school when places become available.

International school curricula vary depending on the institution and their educational philosophy.

Private schools based on nationality (i.e. British, American, Japanese) will usually follow the curriculum of the home country, which in terms of continuity, could be advantageous if children are returning to their home country when they leave the Netherlands.

International schools (and some private schools) offer the International Baccalaureate (IB) programme, a globally accredited standard of education, and a worthy alternative to any national curriculum.

And finally, there are international community schools that are part funded by the government, where Dutch is taught as a compulsory subject alongside an IB curriculum.

Most schools list their enrolment requirements (which vary between schools) on their websites.