Accommodation in Houston
---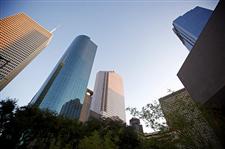 Expats looking for housing in Houston will find themselves afloat in a sea of varied, but affordable, options. Despite its status as the fourth-largest city in the USA, the Texas capital claims a housing market that doesn't mirror the astronomical prices found in the other mega-metropolises such as
New York
,
Los Angeles
or
Chicago
.
The availability of housing is not an issue in Houston. Though demand in the rental market has increased considerably – mainly in light of an economic downturn that has scared potential property purchasers – there are more than enough apartments and houses in Houston to ensure that everyone has a roof over their heads.
While it is possible for expats to both buy and rent property in Houston, it's recommended that those new to the Bayou City rent housing initially, while they acquaint themselves with the many neighbourhoods and communities on offer.
Each area of Houston has its own unique set of pros and cons, and many are even associated with a specific kind of housing type and style. Proximity to the workplace and, for those with kids, proximity to
schools in Houston
should also be taken into consideration when choosing an area to put down roots, as Houston traffic can be treacherous during rush hour.
Lastly, students attend the city's public schools based on catchment zone, and as a result, expat parents may want to choose housing in an area associated with schools of a high standard.
Renting property in Houston
With over 550,000 apartments, a robust collection of gated communities and a large number of near-town bungalows, there's plenty of opportunity for expats to find a house to rent in Houston that suits their budget and aligns with their priorities.
Expats can save money by looking for sub-letting options and leases for larger family homes by negotiating.
Both furnished and unfurnished accommodation is available in Houston but, in both cases, basic fittings (including light fixtures and blinds) and some white label appliances (such as a stove, refrigerator, and washing machine, etc.) are usually included.
It has even been noted that many amenities which would be deemed as luxuries in other locations, are included as standard in many Houston apartments.
Rental insurance is not compulsory in Texas, but is recommended. Smoke alarms, on the other hand, are required and expat renters should ensure their house includes this feature.
Finding rental properties in Houston
After picking an area of Houston in which to live, it's a simple of matter of perusing listings and applying for tenancy.
In the past, realtors have primarily dealt with those looking to purchase property, but given the robust rental market, many in Houston have begun to open departments that cater to the letting population. Expats can consult one of these professionals, or can choose to look on their own.
Many locals insist that newspapers are still the best place to find rentals in Houston. Expats can consult the Houston Chronicle, the Houston Press or some of the smaller community papers. It is also worth looking online for listings, as property listings are updated more regularly on the internet.
Don't count out driving through a chosen area, either. "For Rent" or "For Lease" signs are constantly materialising on front lawns and building faces. This is often the best way to find a property which has often not yet made it onto formal listings.
Leases in Houston, as with the greater US, are typically for 12 months, though some can be found and negotiated for six months. Deposits are generally required, but do vary in amount. Credit checks may or may not be conducted, and depend on the landlord or the agency letting the property.