Cost of Living in Cyprus
---
There is a fair difference between the cost of living
in the south and the north Republics of Cyprus.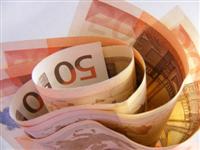 The south is a popular expat destination and is relatively expensive, even compared with the UK and USA. The cost of living in northern Cyprus is much lower – food is roughly half of what you would pay in the UK, but jobs and economic opportunities are correspondingly harder to find and usually pay lower salaries.
To put it in an international context, the average
cost of living in Cyprus
, when considering a standard basket of goods and services, is roughly 30% of what it costs to live in the UK.
Specifically, expats should expect to survive on a very minimum of €600 per month; an amount that allows for little extravagance and hinges on flat sharing. Alternatively, renting a one-bedroom accommodation on your own can cost anywhere from €350 to €500 per month, so potential expats must choose what standard of living is important to them.
Surprisingly food and drink is not much cheaper to buy from the shops than eating out at restaurants; though reasonably priced fresh produce and pork seems to be the exception. The local wine is excellent value at €3 while beer tends to be imported and thus relatively expensive. Also readily available and very popular are coffee, tea, brandy and Cypriot wine. Meat is relatively affordable while seafood is quite expensive.
Electricity can be expensive, especially considering that air conditioning is a necessity from May to October, and that poor insulation makes heat equally important from December to March.
Internet tends to be slow and starts at €50 per month for a speed of 512kbps; for proper broadband at 10Mbps, expect to pay €200 per month.
On the positive side, excellent property deals are easy to find in northern Cyprus, and British retirees will find that the island's lenient
tax
laws make for an increase in income if they choose to receive their pensions in Cyprus.
Expats looking to
buy property
in the north should be wary of ownership disputes leftover from the Greek-Turkish conflict.
Property prices start at approximately €100,000 for a decent one-bedroom apartment, whereas a villa can cost triple this amount. Home owners must however be prepared to spend about €100 every year for council tax and €120 for refuse tax.
Here follows a cost guide for living in Cyprus (adapted from
www.tefl.com
):
Accommodation (monthly rent in good area)
Furnished 2 bedroom house
€1,400.00
Unfurnished 2 bedroom house
€1,200.00
Furnished 2 bedroom apartment
€550.00
Unfurnished 2 bedroom apartment
€400.00
Room in shared apartment
€250.00
Food and Drink
Milk
€1.80
Bread
€1.08
Rice
€2.00
Sugar
€1.80
Coca Cola
€1.05
Mineral water (still)
€1.05
Oranges
€6.00
Onions
€2.00
Fresh beef filet
€3.80
Chicken (fresh whole)
€5.00
Fresh cod or similar white fish
€12.00
Black pepper
€0.50
Beer (imported, can)
€1.05
Table wine
€1.05
Household
Laundry detergent
€6.80
Dishwashing liquid
€2.75
Soap
€1.80
Toothpaste
€1.75
Shampoo
€2.90
Deodorant
€1.75
Aspirin
€2.00
Utilities
Purchase of low cost Mobile/cell phone
€120.00
3 minute telephone call - mobile/cell phone
€2.00
Monthly energy costs apartment
€100.00
Eating Out, Entertainment & Health
Three-course dinner in restaurant
€65.00
Fast-food meal
€4.75
Cup of coffee in bar/cafe
€4.50
City centre bus fare
€1.50