---
Cost of Living in Belgium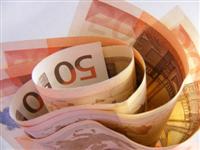 Belgium has a high cost of living, and
Brussels
features in the top 50 most expensive cities in the world. However, comparatively speaking, Brussels is, on average, cheaper to live in than more than half of Western Europe's capitals, including Paris, Stockholm and London.
Furthermore, the
Belgian tax
and social security systems are well developed and this ensures incomes are distributed fairly evenly.
For many non-EU nationals, living in Belgium is particularly expensive in the initial transition stages due to the disparity between the Euro and weaker currencies.
Rent payments account for a large percentage of a worker's monthly expenditure, and with high taxes, net wages are subsequently lower than in neighbouring countries. Energy prices in Belgium are very steep and the country is known as having one of the highest utility rates in the world.
The cost of a loaf of bread is approximately 1.75 euro, while a soft drink out at a restaurant will cost around 2 euro. A dinner for two will cost roughly 50 euro, and a litre of petrol will cost 1.50 euro.
Service charges and VAT are almost always included in prices, but it is customary to give additional tips for excellent service. Brussels is generally a lot more expensive than other cities in Belgium like Antwerp and Ghent and expats should consider buying items like clothing outside of Brussels.