Moving to Canada
---
While expats may bare their fair share of insults when they first tell friends they're moving to Canada (it's often thought of as a place where very little happens), in reality, you'll likely have the last laugh. The nation may be best known for Mounties, maple syrup and hockey, but it's the country's exemplary social programmes, wide open spaces and resilient economy that truly make it notable.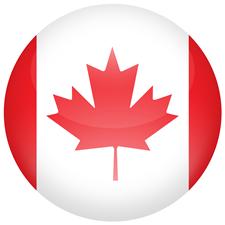 Canada is simply huge in scope. It's the second largest country in the world, occupying a vast northern corner of the earth, and is an enormous expat destination attracting immigrants from every crevice of the globe. The country was built by foreigners and, thus far, it remains a place that hasn't turned its back on those from abroad. In fact, it claims one of the highest per capita immigration rates in the world, and aims to extend permanent residency to between 240,000 and 265,000 people in 2012.
That doesn't mean the permit application process is as sweet as its syrup, but with a small population, many of whom are soon-retiring baby boomers, it does mean the nation will need to desperately fill an assortment of jobs to ensure the gears of its economy continue to grind forward.

Canada has an abundance of natural resources, including off-shore natural gas reserves and on-shore oil sands, and many positions are available in its energy sector, as well as in the major cities, where financial services, real estate, and communications industry sectors are thriving.

Expats should pay careful attention when they negotiate their salaries though. The
cost of living in Canada
is certainly reasonable when compared to the likes of many of the Asian superpowers and European metropolises, but tax rates are high. Thus, a lucrative salary can be reduced significantly.
By the same token though, such deductions also mean that expats moving to Canada are able to take advantage of some of the country's fantastic infrastructural assets; namely, universal health insurance that grants near comprehensive coverage to a high-standard
healthcare
system, and free
education
to public schools that are well reputed.
What's more, Canada is an incredibly safe country, and apart from separatist grumbles from the French-settled Quebec province, it's never been the target of terrorism or too much other ill-will.

One drawback that can be a source of worry, however, is the brutal
Canadian winter
. Expats moving to the coastal regions of Canada, like British Columbia and Ontario, won't suffer, but those heading for Calgary, Edmonton or anywhere else in the interior or Prairie provinces will need to prime themselves for some severe cold. Snow can cover the ground for nearly six months of the year in these areas, and temperatures can hover well below freezing during the peak of the bad weather.
Typical of a well-developed, wealthy Western nation, however, Canada's buildings are well equipped to withstand the appalling temperatures, and in some cases, cities have even created underground or raised heated platforms that residents can use to move from place to place.

Apart from the cold, most expats find that their quality of life improves in Canada; after all, both Vancouver and Toronto were rated in the 2011 Economist Intelligence Unit's top ten "Most Liveable" cities, and most centres in the country offer a multicultural societal blend set against a backdrop of rugged and spectacular scenery.

The nation's British and French origins feature in the European architecture; the American cultural influences through fanatic sport leagues and entertainment; Inuit traditions are realised through its contribution to the country's rich and ancient history; and, more recently, Asian immigrants have made their mark on vibrant neighbourhoods throughout the country.

Expats relocating to Canada will naturally need to learn more about the specific area in which they plan to settle but, overall, it's fair to expect a calm, peaceful and well-adjusted life in Canada.