Working in Canada
---
It is little wonder that more and more expats are considering working in Canada; the country not only weathered the global recession that left many other G8 economies in shambles, but since 2009, the number of jobs available in Canada has actually increased and the country's economy has in fact made positive growth.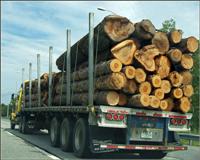 As a country with strong commodity export ties to emerging Asian superpowers, Canada remained stable amid the thick of the economic crisis, and is still, as in the past, looking for foreign workers to fill skills shortages in key industry sectors.
Additionally, as a land built with the picks and shovels of immigrant labour, Canada has a history of welcoming foreign expats into the country.
Thus, those with commendable industry experience and a degree of specialisation will find that there are a fair amount of job opportunities in Canada, particularly in Alberta's oil patch.
Furthermore, experts anticipate that the manpower associated with the local baby boomer generation will be depleted in coming years, and thus Canada will find itself in an even more desperate situation to entice highly skilled workers and even migrant labourers to relocate there in order to sustain its expanding, dynamic economy.
Though Canada is often brushed off as a country that thrives due to its abundant possession of natural resources, with strong forestery, fishing and oil and gas sectors, in actuality these industries are not nearly as important as the big business that has come to rule the manufacturing and service industries.
More explicitly, within Canada's urban centres, expats may be able to find positions in the financial services, real estate and communications industries, which have all been growing continuosly over recent years.
All things considered though, expats moving to Canada from the UK or the USA should expect lower wages. Not to mention, the fact that a great deal of an expat's monthly salary will go on taxes in Canada. However, it is important to note that Canada's urban centres are consistently voted among the best places to live in the world, so a slightly lower income should not really affect a person's quality of life.
Expats considering taking up a job in Canada will need either a permanent residence permit or a temporary work visa to do so. In the past, immigration policies more pointedly supported the push to allow foreign workers in the country to resettle for life, but recent changes have put more of an emphasis on enticing temporary workers to the country who can fill positions that locals cannot. Expats who arrive to work in Canada with temporary work visas cannot apply for permanent residence through the federal system until they obtain provincial consent.
Finding a job in Canada

Canada takes pride in its strong infrastructure and well-maintained systems of support, and thus it comes as no surprise that there are a variety of resources available aimed at helping individuals find a job.
Before starting the search though, it's important to recognise that the job market in Canada may not only be very different from that in one's home country, but different provinces in Canada may demand different skill sets. For example, in Quebec it may be expected that job seekers have some French language knowledge. Furthermore, it may be necessary to make sure qualifications gained in other countries are recognised in Canada before applying for a position.
Once expats have answered these questions, they can start by perusing the government-run online portal Job Bank, which allows individuals to look through listings based on areas within each province and job category. Additionally, other Internet listings and local newspaper classifieds can also be a good source of leads.
Furthermore, expats should not underestimate the value of networking, and of taking advantage of the newcomers associations in each province.