Education and Schools in Geneva
---
Expats will find a wide assortment of schools in Geneva. These include state-funded schools, which are free of charge, and private schools, which can be very expensive. Regardless of which option one chooses, both state-funded and private schools in Geneva are likely to provide a very high standard of education.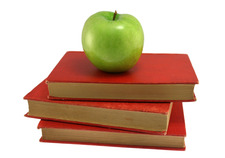 Due to the growing influx of foreign workers moving to Geneva with families and children, space at schools can be limited and new arrivals will need to register their child as early as possible. Many of the private schools in Geneva have waiting lists, and in order to ensure one's child gets a seat, it's best to register at a number of these as one may not receive a final confirmation of enrolment until the very last minute. Each private school operates according to their own deadlines, so visit in person and check with each school individually.
State-funded schools in Geneva
State-funded schools in Switzerland are free. Compulsory schooling in Geneva starts from the age of four ('école enfantine' and 'primaire' levels), and extends until the age of 15 ('cycle d'orientation' starting at age 12). The exact start date of school for each student will depend on their date of birth.
The language of instruction in state-funded schools in Switzerland is French. Students start learning German as a foreign language at the age of eight, and English at the age of 10. Some schools also offer extra French classes for foreign children in order to bring them up to speed with the rest of the class.
School days in Geneva are Monday, Tuesday, Thursday and Friday, from 8am until 11.30am, and then from 1.30pm until 4pm. There is no school on Wednesdays until the beginning of the cycle d'orientation at age 12, when children start attending school on Wednesday morning as well.
In Geneva, primary schools run on Wednesday afternoons, but not on Wednesday mornings. Expat parents who aren't available to look after students on Wednesdays or during lunch times will be happy to find that some schools offer a canteen lunch option and after-school care for a nominal fee, so check with the school directly.
Local Swiss schools are easily accessible to each local community they serve, and often offer a 'pedibus' service (a walking bus led by volunteer parents who take the children to school on foot).
The choice of a local state-funded Swiss school can work out better for those expats who plan on living in Switzerland long-term, who have children who speak one of the official languages, or those with very young children who can assimilate into the local culture quickly and easily.
Private schools in Geneva
Private schools in Geneva, whether Swiss or international, can offer monolingual (i.e. only in French or only in English) or bilingual teaching streams in French and English.
Each school offers a diffirent curriculum, including American Advanced Placement, IGCSE, International Baccalaureate Diploma (English or bilingual), Swiss Maturité (French or bilingual), Brevet des Collèges and French Baccalauréat Général.
Most private schools offer pre-school classes starting from the age of three. School fees usually range between 15,000 CHF and 30,000 CHF per year, and sibling discounts are sometimes available. Expats should keep these high costs in mind when negotiating their salary, or when requesting extras in their employment package.
Many of the most academically acclaimed private schools in Geneva are openly religious, so it's important to check with each school to clarify whether a Catholic or Protestant religious education is a compulsory part of the curriculum.
Keep in mind that the school's proximity to ones home or workplace is a factor that deserves consideration. School location and rush hour traffic in Geneva can often make it difficult to be on time for school drop-off and pick-up. Some private schools offer a bus service, but this can be quite expensive.
International schools in Geneva
In Geneva, expats will also find private schools which follow specific national languages and educational curricula (German, Japanese and Swedish); these types of institutions are typically referred to as "international schools" within the global expat community, but in Geneva, an "international school" is actually any school that teaches in English and follows an international curriculum, as mentioned above. Expats should be aware of this difference in titles when investigating school choices for their children.
Regardless of naming though, many expats prefer to send their children to these private schools because they offer students the opportunity to continue with the teaching language and curriculum of their home country, and are a good option for those expats relocating to Geneva for a short-term sojourn.