When looking for accommodation in Ecuador, expats will need to consider various aspects such as their budget, preferred neighbourhoods and the type of housing they want to live in.
Expats on assignment for a multinational company usually prefer to rent accommodation, but those planning on staying in Ecuador permanently may want to explore the option of purchasing property.
---
Types of accommodation in Ecuador
Compared to many other countries, renting and buying property in Ecuador is cheap. Large cities with high-density populations such as Quito and Guayaquil are the most expensive, but they are also among the most popular destinations for expats.
Apartments
Living in Ecuador's cities, expats will find many options for apartments for rent. These vary greatly from unfurnished studio apartments with basic standards for expats on a budget to luxury and modern apartments in more affluent neighbourhoods.
Arranging flat-shares and renting a room in an apartment are also popular options in Ecuador. This can be a great way to meet people and make friends, especially as a young new arrival, but is not necessarily for those who prefer their own space.
Condos
Like apartments, condominiums can be found for a range of prices and at varying standards. Many condos have upgraded features compared to apartments, and Ecuador offers relatively affordable beachfront condos – some with swimming pools and private security.
Houses
Many houses are available for rent both in Ecuador's larger cities and smaller towns. For those on a budget, house shares are common. Alternatively, the occasional townhouse in a gated community, called an urbanización cerrada, is also available, though they may be on the pricier side.
Furnished vs unfurnished
Both furnished (amueblado) and unfurnished (sin amueblar) apartments are readily available, although unfurnished apartments are much more common. Take this into consideration when looking for accommodation and scoring a cheaper rent: unfurnished may be completely unfurnished, not just missing tables and chairs but large appliances such as ovens, stoves and fridges too.
Tenants should also factor in the potential costs of a water heater or electric shower. Ecuadorian buildings are generally not heated, and although one may find tile roofs romantic, they often leak.
---
Finding accommodation in Ecuador
Expats can find housing in Ecuador by looking online or reading the local newspapers. MLS-Ecuador, LongTermLettings and Ecuador Home Sales provide online listings and allow expats to search for a place before arriving in Ecuador.
It may be helpful to arrive in the country with short-term accommodation set up before settling on a property. It allows expats to take a hands-on approach and personally inspect various places, especially as only a small portion of the properties up for rent will appear on online listing sites. We suggest scouring neighbourhoods by foot or car, looking for signs that read 'Se Arrienda' (for rent), or finding accommodation by word of mouth. It's an excellent way to find a good deal, so don't be shy to talk to locals and ask around about places to rent. Otherwise, accommodation can also be found by going through a real estate agent.
Living near the city centre is preferable since the transport options will be much more robust. Supermarkets and small family grocery stores are usually conveniently located in most Ecuadorian neighbourhoods. It's also a good idea to speak to locals to find out which are the safer parts of town. 
Beware of price inflation and fraud – expats might run into what is wryly termed as 'gringo tax' (higher prices for foreigners). To avoid this, expats should bring an Ecuadorian friend along when viewing accommodation and negotiating contracts and prices.
---
Renting accommodation in Ecuador
Ecuadorian construction standards are often low, so it's also important to carefully check the premises before signing the lease or paying a deposit. Make sure the lights, shower, sinks, toilet, doors, windows and electrical outlets all function.
Leases
Leases are most commonly for a year, but longer contracts are also possible. 
While most rental agreements are made and maintained hassle-free, some expats report experiences with greedy landlords. These landlords try to excessively increase their rents, withhold deposits or ask for rent if notice is not given early enough.
Fortunately, Ecuadorian property legislation favours tenants in many respects. Landlords are not allowed to increase the rent during the period stipulated in the lease, nor can they simply increase the rent each year – they must usually apply to the municipality to do so.
To avoid conflicts, it's essential to notarise, register and legally bind the rental contract, and have it written in Spanish. Do seek the help of a professional translator or friend to translate the lease before signing. It's important for expats to know their rights and explain this to the landlords, otherwise, expats may get cheated or need to face legal fees from lawyers to resolve disputes.
Deposits
Before moving in, a deposit equivalent to one months' rent is generally required, along with the first months' rent up front. When it comes time to make the deposit, don't be surprised if the owner asks the tenant to pay in cash as Ecuador is a cash-friendly society. Alternatively, they might ask for a deposit directly into their bank account.
Utilities
Some housing will include all utilities in the monthly rental fee but in most cases bills such as gas, internet and electricity are for the tenant's account.
Notice
We recommend expats check their notice period. Landlords must normally give three months' notice and tenants should give at least one months' notice before ending the lease early. If this is followed, early termination fees should not be charged.
---
Buying property in Ecuador
The low price of property in Ecuador makes buying a home an attractive prospect for expats. There are no restrictions preventing foreigners from owning property. In fact, foreigners that buy property worth USD 25,000 or more will automatically be granted Ecuadorian residency. 
For ownership, property prices are normally by the hectare or square metre. If wanting to purchase land, expats should have a lawyer check the documents carefully. Make sure to speak personally with the legitimate (registered) owner, have them present ID, and ask them why they are selling. Beware of document fraud – there are several important documents needed to transfer ownership of a house, all of which must be notarized. 
Once the sale has gone through, the land should be occupied either by the expat owner or by someone else who will care for the property. Neighbours cannot necessarily be trusted, and absentee ownership encourages theft.
---
Further reading
Expat Interviews

"The housing standard in Quito is average—basic with few frills. Most houses have an electric, barely adequate shower in the bathroom and cold tap water only. Hot water heaters are more uncommon, but usually found in high-rise apartment buildings." Heidi gives some great insights and advice on accommodation and preferencial areas in Quito in this expat interview.
---
Are you an expat living in Ecuador?
Expat Arrivals is looking for locals to contribute to this guide, and answer forum questions from others planning their move to Ecuador. Please contact us if you'd like to contribute.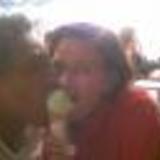 Heidi Schultz
Our Expat Expert
Heidi Schultz holds a master's degree in Spanish from Harvard University. She has lived in Ecuador since 2010. Currently, she works as a translator and writing instructor in English at the Escuela Politécnica Nacional. In her spare time, she draws, writes and explores Ecuador's mountains, caves, and beaches.
Expat Health Insurance
Cigna Global Health Insurance - 10% off any plans bought in November and December 2023

With Cigna, you won't have to rely on foreign public health care systems, which may not meet your needs. Cigna allows you to speak to a doctor on demand, for consultations or instant advice, wherever you are in the world. They also offer full cancer care across all levels of cover, and settle the cost of treatments directly with the provider. Cigna is currently offering a 10% discount for seniors (over 60) on their Silver package.
Moving Internationally?
International Movers. Get Quotes. Compare Prices.

Sirelo has a network of more than 500 international removal companies that can move your furniture and possessions to your new home. By filling in a form, you'll get up to 5 quotes from recommended movers. This service is free of charge and will help you select an international moving company that suits your needs and budget.

Get your free no-obligation quotes from select removal companies now!