Expats will find it easy and inexpensive to get around in Ecuador. Although many people own private vehicles, the backbone of Ecuadorian transport is the bus.
The interprovincial bus service is robust and all major cities in Ecuador have local bus systems too. Taxis are also readily available and are great for short distances, while domestic flights are the best way to travel long distances across the country.
Whatever the means of transport, there are potential safety implications involved that should be considered.
---
Public transport in Ecuador
Buses
Ecuador's bus service is incredibly cheap – but the quality and cleanliness vary greatly and not all buses have bathrooms. It's not unusual for buses to break down – and like most of Ecuador's drivers, bus drivers are known to drive erratically and often above the speed limit. Despite this, buses are a slow way to get around because of constant delays and unscheduled stops.
The local city buses are a popular and affordable way to get around, and Quito has both trolleybuses – running on separate tracks to those of vehicles – and normal bus services.
Long-distance buses are often more comfortable and likely have air-conditioning and toilets, but may still be far from first-class standards. They normally make some stops along the way at certain terminals for passengers to have a break, stretch their legs and buy some food.
We recommend checking the information booths at bus terminals for info on bus schedules and fares, and for longer trips, expats would be wise to buy a ticket in advance. When using public transport, it's helpful to brush up on some Spanish and always be polite to the staff.
For information about transport options and routes in Quito, see the city's transport website. 
Trains
The rail system has largely been repaired and operates through Tren Ecuador, but these are mostly tourist trains, which are not useful for everyday commuting. Still, new arrivals wishing to see more of the country can take advantage of these tourist routes for impressive sights of the Andes and Ecuador's coastline. See Ecuador Train Journeys website for more about the different routes available. 
---
Taxis in Ecuador
Taxis are a good way to travel short distances but can quickly become expensive. Drivers should be licensed and registered, but there are also illegal, unregistered taxis, many of which are involved in scamming, stealing from or even kidnapping passengers. 
Registered taxis are yellow with orange number plates. Taxis are required to have their meters on during the day and passengers should insist on this. At night, the meters are usually turned off, so a flat fee for the ride should be negotiated before getting into the taxi. In Quito, taxi drivers generally use their meters but this is not always the case in other cities and towns in Ecuador. Make sure to negotiate a price and stick to it as some taxi drivers may try to take advantage of foreigners and push up the price at the end of the trip. 
The most reliable way of catching a taxi is to use a smartphone application or make a phone call to a cab company who will send out a driver. The companies running these services are usually trustworthy and only hire registered drivers. Uber is operational in Ecuador and can be cheaper than regular taxis.
---
Driving in Ecuador
Not everyone needs a car in Ecuador, given the interprovincial buses and public transport. Those who choose to drive must be aware of the road conditions.
Driving in Ecuador is improvisational. Rules of the road are often bent, if not outright ignored. It isn't at all unusual to see someone ignore an orange light, rush through a stop sign or change lanes without indicating – all the while driving at breakneck speeds. 
For this reason, many expats in Ecuador are understandably nervous about driving. Still, cars make it easier to get to remote places and are usually essential for expats in the more rural areas of Ecuador.
The country's mountainous landscape means that roads and highways are often steep and twisty. The weather has a major effect on driving in Ecuador. Landslides and flooding are both potential problems that motorists might encounter, especially in the rainy season. Travellers should review local news and social media regularly to check the latest reports.
Expats can drive with a foreign licence but we advise expats to get an International Driving Permit, a translation into Spanish, and to always drive with their passport, and proof of vehicle registration and insurance.
Renting a car
Renting a car in Ecuador is simple and large international car rental companies operate in the country, such as Avis and Hertz, as well as local companies.
Bear in mind that rental agencies are unlikely to accept expats under the age of 25. In some cases, it is permissible, but drivers will encounter higher rates. 
---
Cycling in Ecuador
In recent years, the Ecuadorian government has invested a lot of money in developing and encouraging the use of bicycles as a major form of ecological transport. Bike paths have been established in many of the most populous areas of the country, including Quito. To promote cycling, regular events are held where certain roads are open only to non-motorised transport. 
Be aware that biking can be dangerous in areas without dedicated bike paths. Car drivers often do not obey rules of the road, and roads can be covered in debris. 
---
Walking in Ecuador
Depending on where people live, cars are not always needed – it may be that workplaces and amenities are within walking distance from one's home.
That said, due to safety concerns, walking is not always the best way to get around in Ecuador. If expats must travel by foot, they should walk with caution and pay attention to their surroundings. Be extremely careful when walking alone at night, and always secure belongings – preferably put them somewhere they can't be seen. Muggings and pickpocketing are common in large cities, especially if one stands out from the local population.
There are also many opportunities for hiking and walking trails can be found all around Ecuador. That said, when exploring, always follow designated routes and take necessary precautions and enough water.
---
Boat travel in Ecuador
Getting around by boat shouldn't be dismissed given Ecuador's coastal geography, islands and many rivers – though this may largely be for recreational purposes. Motorised canoes, sailboats, ferries and cruise ships are available and can make for some spectacular experiences.
Make sure to go through a trusted service provider when travelling by boat and always check their safety features.
---
Air travel in Ecuador
Ecuador's two main airports are Aeropuerto Internacional José Joaquín De Olmedo in Guayaquil and Mariscal Sucre International Airport in Quito, the latter of which is one of South America's busiest airports. The main domestic airlines are Avianca Ecuador and LATAM Ecuador, and expats will be able to fly from abroad, cross country and to the Galapagos Islands – Baltra Island and San Cristóbal Island.
---
Further reading
►For info about housing in the country, see Accommodation in Ecuador. 
Expat Interviews

"Interprovincial transport is very good compared to the US but also dangerous, mostly due to reckless and uncertified bus drivers. I use it all the time, nevertheless. I have already been on a bus that has flipped over..." Read Expat Arrival's interview with Heidi, an American expat living in Quito for more on her exciting experiences getting around in Ecuador.

"Quito has an excellent bus service and abundant low-cost taxis. We don't have a car and manage well without one. We've at times gotten on a random bus and rode it to the end of the line to see where it goes." Read more about Scott and Jody's experiences getting around in Ecuador. 
---
Are you an expat living in Ecuador?
Expat Arrivals is looking for locals to contribute to this guide, and answer forum questions from others planning their move to Ecuador. Please contact us if you'd like to contribute.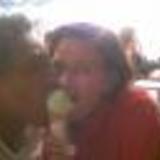 Heidi Schultz
Our Expat Expert
Heidi Schultz holds a master's degree in Spanish from Harvard University. She has lived in Ecuador since 2010. Currently, she works as a translator and writing instructor in English at the Escuela Politécnica Nacional. In her spare time, she draws, writes and explores Ecuador's mountains, caves, and beaches.
Expat Health Insurance
Cigna Global Health Insurance - 10% off any plans bought in November and December 2023

With Cigna, you won't have to rely on foreign public health care systems, which may not meet your needs. Cigna allows you to speak to a doctor on demand, for consultations or instant advice, wherever you are in the world. They also offer full cancer care across all levels of cover, and settle the cost of treatments directly with the provider. Cigna is currently offering a 10% discount for seniors (over 60) on their Silver package.
Moving Internationally?
International Movers. Get Quotes. Compare Prices.

Sirelo has a network of more than 500 international removal companies that can move your furniture and possessions to your new home. By filling in a form, you'll get up to 5 quotes from recommended movers. This service is free of charge and will help you select an international moving company that suits your needs and budget.

Get your free no-obligation quotes from select removal companies now!