---
The cost of living in Angola can best be described as astronomical. Most expats live in the capital, Luanda, which topped the Mercer Cost of Living Survey as the most expensive expat destination in the world in 2013, 2014 and 2015.

The destruction and devastation caused by nearly 30 years of war have left Angola with little infrastructure to produce and manufacture goods, and even less arable land to use for basic agricultural development. As a result, nearly everything is imported and costly - even the fresh fruits and vegetables that are usually reasonably priced in even the most obscure of locations.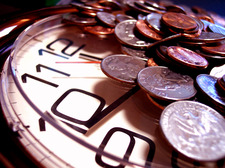 Transport costs are readily tacked onto anything, and as the price of petrol continues to rise, so does the cost of both basic and luxury items in Angola.
Furthermore, as large companies continue to use Luanda and surrounds as a home base for operations that look to extract many of the country's natural resources, the demand for high-quality goods and services increases.
The cost of accommodation has gone through the roof due to a glaring undersupply and overdemand. Low bed capacity and a lack of the kind of secure housing that can be used to entice expats abroad have set rental prices extraordinarily high. Nevertheless, most expats will find that their housing is provided and paid for by their company. If not, it's important to factor this cost in and ensure that one's salary is proportionate to the high rental costs.
For expats with children, the cost of living in Angola looks even more lopsided. As the standards of local public and private schools are far from adequate, outrageously priced international schools are the remaining option. Annual tuition fees in some cases can be as much as 40,000 USD, excluding costs for books, admission and extra-curricular activities.
Personal transport fees must also be taken into consideration. Although hiring a driver can be done quite cheaply, depending on daily needs, this can often be an unforeseen expense for many expats moving to Angola.

Cost of living price chart for Angola (2015)
Prices may vary depending on product and service provider and the list below shows average prices for Luanda in September 2015.
Food and drink

Milk (1 litre)
290 AOA
Rice (1kg)
285 AOA
Dozen eggs
600 AOA
Loaf of white bread
395 AOA
Chicken breasts (1kg)
1,000 AOA
Eating out
Three-course meal in restaurant (without wine)
8,000 AOA
Take-away meal (e.g. McDonalds)
2,500 AOA
Cappuccino
450 AOA
Coca-Cola (330ml)
180 AOA
Bottle of wine
2,200 AOA
Bottle of beer
400 AOA
Utilities (monthly)
Mobile call rate (per minute – mobile to mobile)
75 AOA
Internet (uncapped ADSL or Cable)
21,700 AOA
Utilities
25,000 AOA
Transport
Taxi (rate per km)
610 AOA
City centre bus fare
120 AOA
Petrol (per litre)
109 AOA