Education and Schools in China
---
International schools in China
Most expats living in China still prefer to send their children to an international school. These institutions are in no short supply, and they tend to be the obvious choice for those searching for a smooth and quick transition for their student.
Shanghai
,
Beijing
and
Gaungzhou
boast the largest concentration of international
schools per capita, but most of the medium-sized Chinese cities will have at least two or three within close proximity.
Most of these schools follow either an International Baccalaureate (IB) curriculum or the curriculum taught in their respective country; that said, standard coursework often features bits of local culture, and many of the schools teach Chinese (Mandarin or Cantonese) to children from even a very young age. The primary teaching language is usually English or the language of the respective home country.
International schools in China come in all different shapes and sizes and have pupils of all different backgrounds, but one commonality connecting all international institutions is the exorbitantly high annual tuition fee. Depending on the school and the age of the student, costs can rival that of a US university; peaking at over 200,000 RMB per year.
Expats moving to China should make an extra effort to negotiate an education allowance in their package if one is not already included.
That said, even if your employer agrees to shoulder the sky-high costs, admissions to these schools can be competitive and the most popular schools may even have waiting lists. Interviews, placement tests and a general application are among admission requirements. It is best to start correspondence from your home country if possible.
Public schools in China
As the Chinese economy continues to explode and the expat population consequently expands, more and more foreigners are sending their children to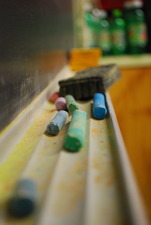 public schools in China. Families are slowly becoming more forthcoming about their permanence in the Far East and those pushing down roots want their children to become as well assimilated as possible.
As in all countries, some state schools in China are better than others, but overall, the best institutions uphold a high standard, and in many cases, are more competitive and more rigorous than those found in an expat's home country.
Foreigners who choose this option should be aware that Chinese schools do not have second language programmes; all lessons and coursework will be in Chinese, with few concessions made for foreign students. Furthermore, the teaching style tends to centre less around critical thinking and more on teaching by rote.
Tuition costs for these schools vary, but even the most expensive institution will be cheaper than an international school.
Chinese private schools and bilingual schools
Some private schools in China may merely be more expensive mirror images of their state-sponsored counterparts, but others may integrate aspects of
foreign and IB curriculums and may even offer instruction in English as well as Chinese. Alternative learning schools, like Montessori and Waldorf, also fall into this category.
These schools tend to attract pupils from a diverse, but well-to-do background; as well as many local children who's standardised test scores did not qualify them for one of the more reputable public schools. Tuition tends to be more costly than that of public schools, but still lower than those of the interational schools.
Similar to the private school system in other countries, it can be assumed these institutions boast better infrastructure, state-of-the-art facilities and a larger selection of extra-curricular activities.
Homeschooling in China
Many expats living in China find their children's education options constrained by their own financial status. Specifically, couples who have migrated to the East to teach English simply can't scrape the necessary amount of money together to send their kids to a school that suits their standards.
It follows that homeschooling is both a plausible and popular option for many, and it's common for the larger cities to have homeschooling groups in place as support systems for parents and students.
Though school is compulsory for Chinese citizens, it is not compulsory for foreigners; thus homeschooling is pefectly legal in China for expat children of any age.
Those who choose this option will need to bring all necessary learning materials and textbooks with them, or will need to purchase them from Amazon and pay the international shipping charge. There is only a very limited selection of English literature in China, and it tends to be costly.