Healthcare in Kenya
---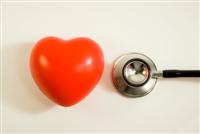 Healthcare in Kenya varies tremendously, depending on your location, your choice of hospital and your need for treatment.
Expats should make sure they are well informed of the health risks when moving to Kenya. It is essential that foreigners living in Kenya have a fully comprehensive health insurance policy to cover them for any health related issues that may occur during their time in Kenya.
Public healthcare in Kenya
Expats will want to steer clear of the government hospitals in Kenya. Underfunding has made for poor quality care and poorly staffed facilities, which leads to overcrowding and limited service provision.
There is a national healthcare plan in Kenya which, theoretically, is for all Kenyans, and all civil servants are required to join. While expats are eligable to take advantage for it, most won't as services are not up to the standard they are accustomed to and it is a bureaucratic nightmare to enroll. Private care can be quite good with small but modern health facilities and well-trained medical staff. Serious operations, however, should be done outside the country, at hospitals with better equipped facilities.
Private healthcare facilities in Kenya
Kenya has an extensive network of private healthcare facilities, from small local clinics to large, high-class hospitals.
Private healthcare can be quite good, with small but modern health facilities and well-trained medical staff. However, for any serious operations, it is advised that expats look outside the country for help (South Africa has the best medical facilities on the continent). There are a number of private hospitals and medical clinics in Nairobi and Mombasa offering all medical services at international standards.
Pharmacies in Kenya
Pharmcies in Kenya are also refered to as Chemists and expats can easily find these in any major town or city.
The best pharmacies, stocking the largest range of products will be found attached to hospitals in Kenya. There are also a number of trustworthy pharmacy chains in Kenya such as Yaya Chemists, TriChem Pharmacies and MedWorld Pharmacies. Branches of these pharmacies can be spotted in any town centre of shopping mall in Kenya
Expats suffering from any chronic ailments or needing prescription medication should try to bring a supply of the medication, as well as copies of the prescription and generic names of the drugs, when moving to Kenya
Expat health insurance
There is a national healthcare plan in Kenya, which is, theoretically, for all Kenyans and civil servants, but expats shouldn't bother.
Private
health insurance
is extremely necessary in Kenya; without it, healthcare costs are just as expensive as in Western countries, and covering all the costs for emergency care out-of-pocket can be impossible.
Specifically, Kenya has more medical evacuations than any other country, and an airlift can cost more than USD 80,000. Often these evacuations are to South Africa.
Often employers relocating expats to Kenya will provide insurance, but if not, expats should obtain suitable Expatriate Health Insurance prior to arriving in Kenya. They should ensure that their plan covers private healthcare in Africa and, more importantly, emergency medical evacuations.
Pre-travel restrictions and vaccinations for Kenya
Expats should get the latest medical advice on vaccinations and malaria prevention at least three weeks prior to arriving in Kenya. A malaria risk exists all year round, but more around the coastal regions than in Nairobi and on the high, central plateau.
Immunisation against yellow fever, polio and typhoid are usually recommended. Protection against bites from sandflies, mosquitoes and tsetse flies is the best prevention against malaria and dengue fever, as well as other insect-borne diseases. It is recommended that expats use a mosquito net at night.
Water in Kenya is of variable quality, and therefore expats are advised not to drink water directly from the tap unless they have a pathogen and bacteria-killing water filter. Cholera outbreaks occur frequently, and expats should take care not to drink contaminated water, and to be cautious of food prepared by unlicensed roadside vendors.
Emergency medical services in Kenya
The standard of emergency medical services in Kenya can be very varied. In cities like Nairobi and Mombasa, the standard of emergency medical services are good with the Kenyan Red Cross and the St. Johns Ambulance providing services to those in need. In rural areas however the standard of emergency medical services is poor or non-existant.
Private hospitals in Kenyan cities will have a small fleet of ambulances that will be sent out to assist patients. However, in most cases it will be fast to get a patient to the nearest hospital in a private vehicle, as waiting times for ambulance in Kenya can be long.
In the event of an emergency, expats can call an ambulance on the emergency number 999.