Healthcare in London
---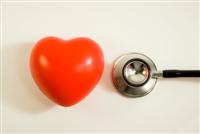 Expats living in London qualify to receive free emergency treatment at all National Health Service (NHS) hospitals, though in-patient treatment and dental work might cost a foreigner, depending on their nationality.
Reciprocal healthcare agreements with a range of foreign countries mean that citizens of certain countries are exempt from healthcare payments. These countries include members of the EU, Australia and New Zealand.
Once expats have arrived in London they should make it a priority to
register for an NHS number
; this documentation offers patients access to the NHS system.
Below are a list of some of the main public and private hospitals in London.
Public (NHS) Hospitals in London
Guy's and St Thomas' Hospital
Westminster Bridge Road, London.
www.guysandstthomas.nhs.uk/home.aspx
The Royal London Hospital
Whitechapel Road, London.
www.bartsandthelondon.nhs.uk
Whipps Cross University Hospital
Whipps Cross Road, Leytonstone, London.
www.whippsx.nhs.uk/
University College London Hospital
235 Euston Road, London
www.uclh.nhs.uk
Great Ormond Street Hospital
Great Ormond Street, London
www.gosh.nhs.uk
St George's Hospital
Blackshaw Road, London.
www.stgeorges.nhs.uk
Private Hospitals in London
The Harley Street Clinic
35 Weymouth Street, London
www.theharleystreetclinic.com
The London Bridge Hospital
21 Tooley Street, London.
www.londonbridgehospital.com
The Portland Hospital
205-209 Great Portland Street, London
www.theportlandhospital.com
BMI City Medical
17 St Helens Place, London.
www.bmihealthcare.co.uk/citymedical
The Princess Grace Hospital
42-52 Nottingham Place, London.
www.theprincessgracehospital.co.uk