The best places to live in Baltimore
Dubbed the 'City of Neighbourhoods', Baltimore has hundreds of different areas and suburbs to choose from, making it a bit of a daunting prospect for expats and newcomers looking to put down roots here.
There are several factors for new arrivals to consider when deciding on a neighbourhood, the most important of which are the cost of accommodation, the area's lifestyle offerings, its access to amenities, and proximity to one's place of work. Those relocating to Baltimore with children will of course have the additional priority of finding a suitable home in a family-friendly area close to good schools. 
Thankfully, most new arrivals report that Baltimoreans are friendly, helpful and welcoming. So regardless of the neighbourhood, the Charm City's sense of community should help newcomers settle into Baltimore life pretty quickly. 
Here is a general overview of some of the most popular areas and suburbs among new arrivals and expats in Baltimore. 
---
City living in Baltimore

Baltimore is fast becoming the East Coast destination of choice for dynamic young people looking to start a career. While other nearby cities have priced out many of those without existing capital, Baltimore offers these entrepreneurial types the opportunity to establish themselves and launch their careers without compromising on quality of life. Because Baltimore's cost of living is quite reasonable, young professionals without dependants tend to have a sizeable disposable income.
Those who value their time, and who want to be close to lifestyle offerings, opt to live as close to downtown Baltimore as possible. Rents in sought-after areas close to the city centre are naturally higher as a result of demand. Properties also tend to be on the small side. That said, if location is a priority, these are some of the recommended neighbourhoods that offer new arrivals the best in city living. 
Mount Vernon
Located just north of downtown Baltimore, Mount Vernon is one of the city's oldest neighbourhoods and has been designated a cultural district. Residents and visitors alike will find plenty to see and do here. Although historical sights abound here, the original Washington Monument is the focal point of Mount Vernon. Being so close to the centre of town means that getting around is easy. Mount Vernon is well served by all modes of public transport including major bus routes, light rail, metro and the Charm City Circulator. Residents of Mount Vernon have an array of nightlife offerings on their doorstep, with numerous restaurants, cafes and bars dotted around the neighbourhood.
Locust Point
Home of the famous Fort McHenry, Locust Point has a rich history. Over the years, it has been home to large immigrant communities from Ireland, Italy and Poland. The respective legacies of these groups are visible throughout the area to this day. More recently, the neighbourhood has undergone gradual gentrification which has brought with it a slew of new offerings. The area boasts plenty of bars, restaurants and coffee shops that meet the needs of its relatively young population. Rental prices in the area are high by Baltimore standards and properties are comparatively small, but it's a great spot for those looking for a central location close to all the action. 
Federal Hill
Centrally located on the South Baltimore Peninsula, Federal Hill is named after the distinctive hill that can easily be spotted from all over the Inner Harbor area. Federal Hill residents are just a stone's throw from most of Baltimore's best attractions. The Cross Street Market, full of shops, restaurants and bars, is a huge social hub for the area. The type of accommodation found here will primarily be apartment or condo living options popular with young urban dwellers. Rents are high as a result of the prime central location.
---
Family-friendly suburbs of Baltimore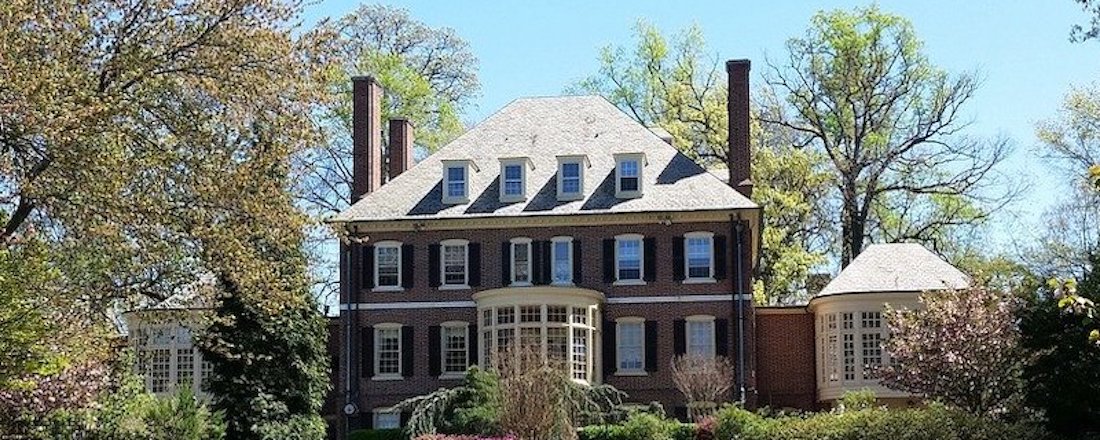 Prospective Baltimoreans, particularly parents, are drawn to the Charm City because of the quality of life it affords those with children. The cost of living in Baltimore is more favourable than in other East Coast cities such as Boston, Washington DC and New York, and it also boasts a range of excellent public schooling options. Properties, especially in outlying suburbs, tend to be reasonably priced and spacious. Below are some popular family-friendly neighbourhoods in Baltimore worth considering for those relocating to the Charm City with kids in tow. 
Ellicott City
Ellicott City is a well-established suburb of Baltimore. It is a particularly popular choice for families thanks to the presence of some excellent public schools. Most residents in Ellicott City own their homes, and it's a great spot for those who've decided to settle down in Baltimore. The historic centre of the area has a quaint old-town feel which provides a lovely respite from the bustle of urban life. Ellicott City's location, with easy access to Route 40, the I-70 and the I-695, makes getting around a breeze. Plus, living close to the natural beauty of Patapsco Valley State Park provides ample opportunities to spend time outdoors. 
Pikesville
Pikesville has historically been home to a sizeable Orthodox Jewish community, but the area's become more diverse over the years. Pikesville's popularity is often down to its good schooling options and access to transportation – the Baltimore subway runs through Pikesville, which makes commuting into the city centre easy and straightforward.
Fulton
This close-knit suburb of Baltimore is another excellent option for newcomers moving to Baltimore with children. Fulton has a real rural community feel to it, crime is low, and it is considered extremely safe. There are plenty of green parks and outdoor playgrounds for families to enjoy. Public schools in Fulton are highly rated which is a major drawcard for its residents. Those who love being outdoors will appreciate being close to the Patuxent River, which is a great spot for hiking, fishing and boating.
---
Further reading
►To learn more about the annual events in Charm city, see What's on in Baltimore
Photo credits: Rowhomes by Bruce Emmerling– Pixabay; Baltimore mansion by SmartMDBlond– Pixabay
Are you an expat living in Baltimore?
Expat Arrivals is looking for locals to contribute to this guide, and answer forum questions from others planning their move to Baltimore. Please contact us if you'd like to contribute.
Expat Health Insurance
Cigna Global Health Insurance

With Cigna, you won't have to rely on foreign public health care systems, which may not meet your needs. Cigna allows you to speak to a doctor on demand, for consultations or instant advice, wherever you are in the world. They also offer full cancer care across all levels of cover, and settle the cost of treatments directly with the provider. Cigna is currently offering a 10% discount for seniors (over 60) on their Silver package.
Moving Companies
Moving Internationally?

Sirelo has a network of more than 500 international removal companies that can move your furniture and possessions to your new home. By filling in a form, you'll get up to 5 quotes from recommended movers. This service is free of charge and will help you select an international moving company that suits your needs and budget.

Get your free no-obligation quotes from select removal companies now!