For expats looking to live in a city where there is always something new to see, eat, or do, Las Vegas is the place to be. 
While living close to the Las Vegas Boulevard allows easy access to entertainment and eating establishments, there's a big difference between just visiting and actually having to live next door to all that activity. Suburban living can be found in many areas outside of the big city, whether in the form of free-standing family houses or exclusive communities with luxury homes.
Although Las Vegas is traditionally known for offering a range of jobs in the gaming, hospitality, service and tourism industries, there has been a push to encourage the creation of jobs and to attract employers in other fields such as the clean and renewable industries. Las Vegas also offers many opportunities for professionals in IT, healthcare and local government.  
Las Vegas is located in the Clark County School District which is one of the largest in the USA. In addition, there are many excellent private schools and colleges available.
In spite of its desert location, Las Vegas has a number of great parks such as Sunset Park, Desert Breeze Park and Wetlands Park. Families should also take advantage of the Desert Breeze Aquatic Facility which has indoor and outdoor pools as well as waterslides. For awe-inspiring views, residents can't pass up the chance to spend time at the Red Rock Canyon National Conservation Area and the Valley of Fire State Park. Go hiking, camping, horseback riding, mountain biking, rock climbing, or just for a picnic with the family.  
Las Vegas is more than just about casinos and winning big. It offers so much diversity and, more often than not, unexpected experiences for visitors and locals alike.
Are you an expat living in Las Vegas?
Expat Arrivals is looking for locals to contribute to this guide, and answer forum questions from others planning their move to Las Vegas. Please contact us if you'd like to contribute.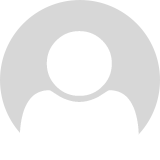 M D Kelley
Our Expat Expert
M D Kelley is a freelance writer, amateur photographer, and avid traveller. Having spent her childhood in Australia, she later moved to Japan to live and work as an English teacher. She later spent time in Las Vegas, Nevada and the American Midwest but has now returned to Melbourne, Australia. Visit her website at www.mdkelleywriter.com.
Expat Health Insurance
Cigna Global

With 86 million customer relationships in over 200 countries, Cigna Global has unrivalled experience in dealing with varied and unique medical situations and delivering high standards of service wherever you live in the world.
GeoBlue

GeoBlue is one of the best international health insurance plans for US expats abroad or internationals residing in the USA. The GeoBlue Xplorer plan includes worldwide coverage and great customer service with access to a premium international network of hospitals and doctors including the Blue Cross Blue Shield network in the USA.
Moving Companies
Moving Internationally?

Sirelo has a network of more than 500 international removal companies that can move your furniture and possessions to your new home. By filling in a form, you'll get up to 5 quotes from recommended movers. This service is free of charge and will help you select an international moving company that suits your needs and budget.