The best places to live in Pittsburgh
With such a wide variety of areas and suburbs in Pittsburgh, expats will have loads of options when it comes to deciding which neighbourhood suits them best. There's something for everyone – from buzzing inner-city areas to tranquil family-friendly suburbs.
Below are some options worth considering.
---
City living in Pittsburgh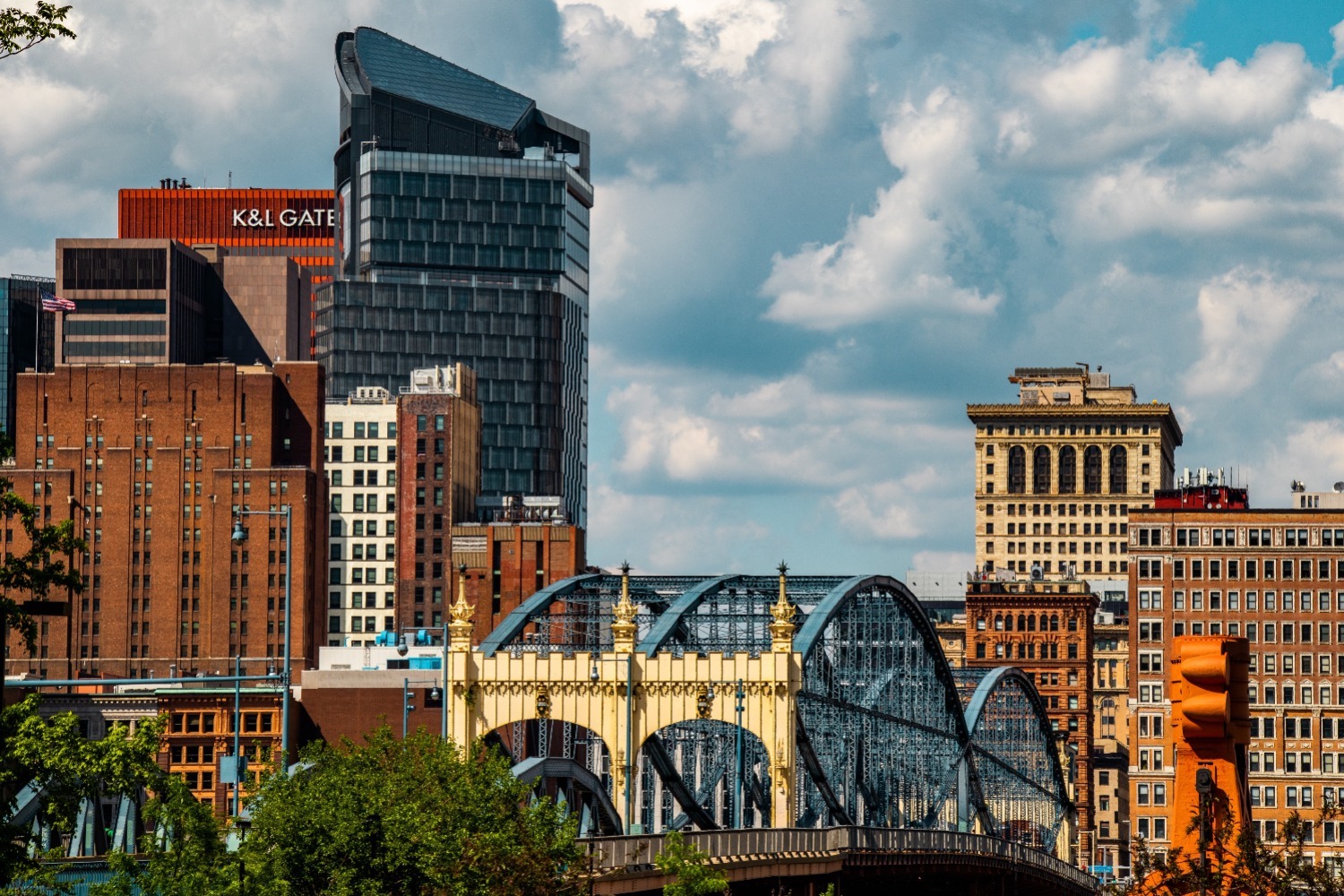 Bloomfield
Affectionately known as the 'Little Italy of Pittsburgh', Bloomfield is popular among students and young professionals. Carnegie Mellon University and the University of Pittsburgh are both nearby, while the downtown area is just a 15-minute drive away. Public transport links are good, and the area is home to numerous authentic Italian restaurants and cafés.
Lawrenceville
Lawrenceville is considered by many to be Pittsburgh's major up-and-coming area. Its trendy industrial aesthetic and artsy atmosphere is a major draw for residents, not to mention the reasonable cost of rental homes in this area. As a bonus, new arrivals moving to Lawrenceville will find they have some of Pittsburgh's best nightlife right on their doorstep.
Regent Square
Regent Square is one of the more unique neighbourhoods in Pittsburgh, and it is favoured by many young professionals. This suburb is special in that it offers a small-town feel within the city. As a charming tree-lined neighbourhood, Regent Square is home to Frick Park, a popular dog park, and it boasts soccer fields, a clay court and hiking trails.
Strip District
The Strip District is a hip and trendy neighbourhood lined with converted warehouses. Many startups base their operations here, which has led to a booming residential market. New arrivals moving to Strip District will have access to speciality shopping and food experiences. The Heinz History Center and Pittsburgh Opera are also a stone's throw away. 
---
Family-friendly suburbs in Pittsburgh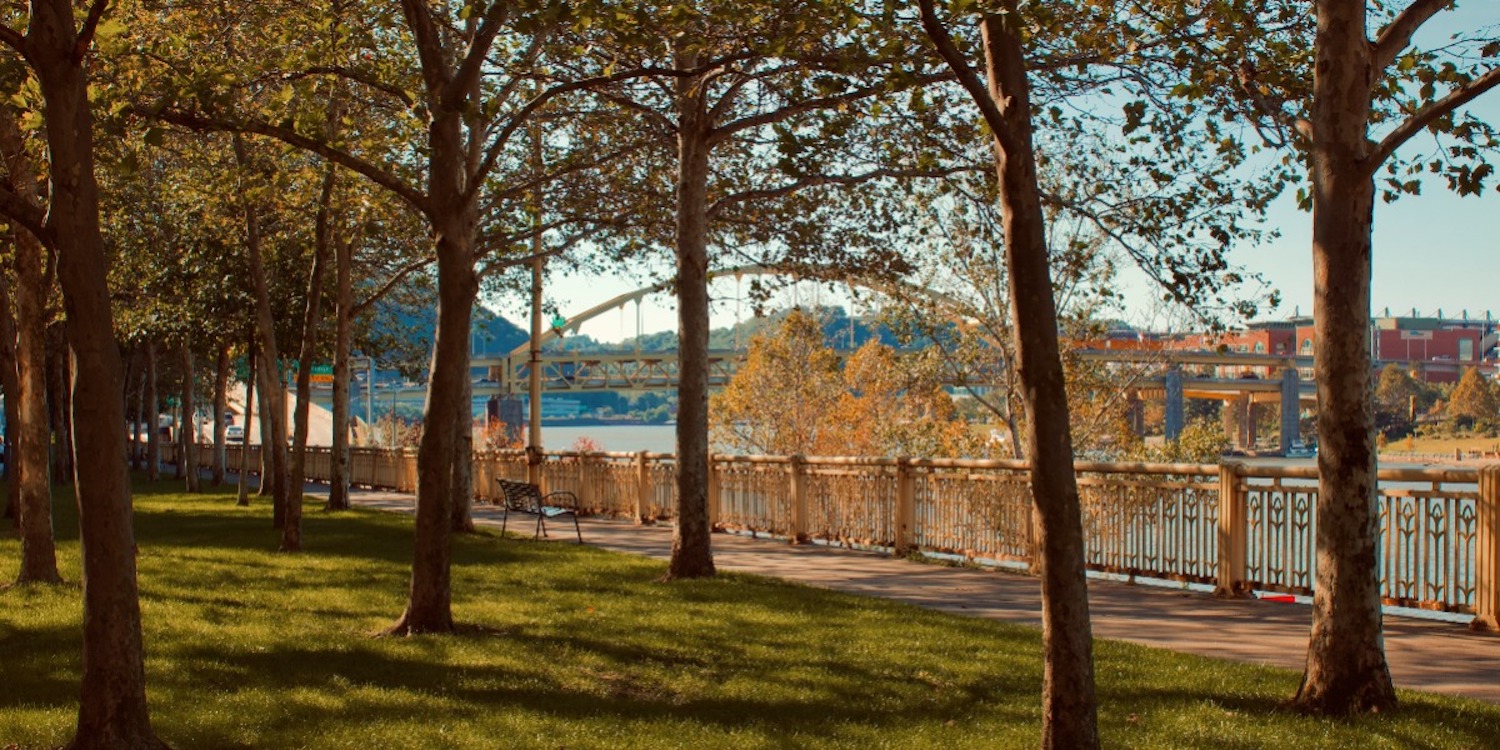 Mount Washington
Hailed by many as Pittsburgh's most scenic neighbourhood, Mount Washington offers a stunning panoramic view of the city below. The area has plenty of green spaces and excellent schools. All sorts of accommodation can be found here, from humble apartments and townhouses to spacious family homes and even a few mansions for the well-heeled.
Squirrel Hill
With several highly rated schools and over 1,100 acres of parks, Squirrel Hill is the ideal place to raise a family. This lush and affluent neighbourhood is pricey but offers a high quality of life – it's also one of the most culturally diverse areas in Pittsburgh.
Aspinwall
Nestled in Allegheny County, Aspinwall boasts a range of highly sought-after amenities such as bars, coffee shops and excellent schools, all while offering its residents a suburban lifestyle. Newly arrived families will enjoy the plethora of green spaces in Aspinwall and the homes with expansive yards and gardens. The neighbourhood is also served by reliable public transport links, making getting around fairly straightforward. 
Edgeworth
One of Pittsburgh's most affluent suburbs, Edgeworth has beautiful 19th-century Victorian homes lining its streets. The schools surrounding the neighbourhood are highly rated and children can walk to school as the area is fairly safe, thanks to the strong sense of community here. 
---
Further reading
►For tips on finding the perfect home, see Accommodation in Pittsburgh
Image credits: Pittsburg City Centre by Jimmy; Pittsburgh by Zachary Anderson. Both from Unsplash
Are you an expat living in Pittsburgh?
Expat Arrivals is looking for locals to contribute to this guide, and answer forum questions from others planning their move to Pittsburgh. Please contact us if you'd like to contribute.
Expat Health Insurance
Cigna Global Health Insurance - 10% off any plans bought in November and December 2023

With Cigna, you won't have to rely on foreign public health care systems, which may not meet your needs. Cigna allows you to speak to a doctor on demand, for consultations or instant advice, wherever you are in the world. They also offer full cancer care across all levels of cover, and settle the cost of treatments directly with the provider. Cigna is currently offering a 10% discount for seniors (over 60) on their Silver package.
Moving Internationally?
International Movers. Get Quotes. Compare Prices.

Sirelo has a network of more than 500 international removal companies that can move your furniture and possessions to your new home. By filling in a form, you'll get up to 5 quotes from recommended movers. This service is free of charge and will help you select an international moving company that suits your needs and budget.

Get your free no-obligation quotes from select removal companies now!