Expats moving to Athens will find themselves in the historical capital of Europe. A city with a rich history dating back thousands of years, Athens is considered one of the most important cities in the foundation of Western civilisation. The Parthenon, which watches over Athens from the Acropolis, still stands as a reminder of this history and places modern Athens in contrast with the empire of old.
Athens is the capital city of Greece, located in the middle of the Greek mainland between continental Greece to the north and the Peloponnese region to the south. This makes it ideally situated for moving around the rest of Greece – from here, most other places in Greece can be accessed by train, plane, boat or bus.
The city centre in Athens is vibrant and busy and is where most businesses and government organisations are based; there is a good chance that expats moving to Athens will end up working in this area of the city. 
One of the advantages of living in Athens is that there is always a vast array of things to see and do. Athens is home to both ancient and modern attractions, offering a variety of sightseeing options and weekend getaways within easy reach. Athens also has myriad shopping opportunities, ranging from flea markets to luxurious boutiques, which are bound to satisfy shoppers of all ilks.
For expats moving to Athens with children, in addition to the standard Greek public schooling, there is a wide range of private schools in various languages which are spread out across Athens. Moreover, expats who choose to move to Athens will find themselves in a lively urban environment where residents are extremely proud of the place in which they live.
The city offers a good balance between urban and suburban life, and, in the space of an hour's drive, expats can find themselves surrounded by a completely new environment. Athens is a splendid destination for expats looking for a busy, diverse and ever-expanding place to call home.  
Are you an expat living in Athens?
Expat Arrivals is looking for locals to contribute to this guide, and answer forum questions from others planning their move to Athens. Please contact us if you'd like to contribute.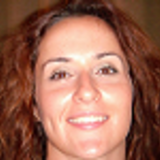 Eleni Georgiou
Eleni is a Canadian expat who, as a child, spent summers visiting family in Greece. After completing her Master's degree in England, she moved to Athens where she met her husband and started a family. Now, she is a managing partner at XpatAthens.com, a group of online businesses offering services to the city's growing expatriate community.
Expat Health Insurance
Cigna Global

With 86 million customer relationships in over 200 countries, Cigna Global has unrivalled experience in dealing with varied and unique medical situations and delivering high standards of service wherever you live in the world.
Moving Internationally?

Sirelo has a network of more than 500 international removal companies that can move your furniture and possessions to your new home. By filling in a form, you'll get up to 5 quotes from recommended movers. This service is free of charge and will help you select an international moving company that suits your needs and budget.