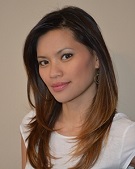 Marissa Tejada is an American expat living in Athens, Greece. She is the author of Chasing Athens (a modern romance novel), a blogger, and a freelance writer for Fodor s, Forbes Travel and others.
She talks to us about finding your niche in Greece, navigating the job market and seeing the positives in living abroad. Find out what it's like to live and work in Athens, the Mediterranean lifestyle and how to deal with culture shock in an unfamiliar place.
About Marissa
Q: Where are you originally from?
A: I am a New Yorker. I was born in Brooklyn and grew up on Long Island.
Q: Where do you live now?
A: Athens, Greece.
Q: When did you move to Greece?
A: I moved to Athens almost six years ago.
Q: Did you move here alone or with family?
A: I moved with a partner, but that didn't work out and I decided to stay in Greece instead of moving back to the USA.
Q: What do you do for a living?
A: I worked as a television journalist and in high-tech corporate PR in the States. When I came to Greece, I started freelancing as a journalist and worked part-time for a Greek company. Now, I work for myself. I am a freelance journalist, travel writer and author. I'm currently working on my next novel.
Living in Greece
Q: What do you enjoy most about Athens? How would you rate the quality of life compared to the USA?
A: I love the Mediterranean lifestyle. It is very laid back and the weather is great. Greek culture lends itself to spending quality time with good company in beautiful places. Athens is a great hopping point to amazing destinations like the Greek islands and other places in Europe. I am a travel writer, so I enjoy that. I love that Athens is inspirational for my work as a writer. I have to say that I enjoyed different things about life in the States because my life revolved around different things at the time. In terms of comparing, I really can't! They are two different lives.
Q: Any negatives? What do you miss most about the USA?
A: I feel quite lucky that I am my own boss and can work as a writer. If you are seeking a corporate job, keep in mind that such opportunities in Greece can be limited for expats and to some extent, Greeks themselves. It just depends on what you are looking for. On that point, I can say that the effects of the crisis are one negative aspect. On the other hand, there is recovery which is spurning art and creativity – I can't help but see the positive!
I miss the American culture, the easiness and familiarity of interacting with Americans on a social and business level. I also miss awesome hamburgers and any kind of international cuisine I want.
Q: What are the biggest adjustments you had to make to expat life? Did you experience any particular elements of culture shock in Greece?
A: The biggest adjustment I had to make was the language. Although I love languages (I wish I was fluent in 10) I found out there is a reason Americans say, 'It's all Greek to me'. I have a level of fluency now, but it took some work, and I am always learning. I definitely experienced culture shock because, well, the culture is so different. There are many confusing and strange moments but many funny and endearing ones too. It's all about how you look at life, really.
Q: What's the cost of living in Greece compared to home?
A: Rent is very reasonable here. Prices have gone down since the crisis. Going out and eating out is reasonable too. The farmer's markets are cost-friendly and good for you! I think the biggest difference is the cost of electricity and gas, which are more expensive in Greece.
Q: How would you rate the public transport in Greece? Do you need to own a car?
A: If you live in the centre of Athens you don't need a car. I get around just fine walking. Sometimes, I take the bus or trolley. They are both easy to use once you get to know the system. The metro is clean, convenient, on time and is my favourite way to get around. Public transport is cheap whether you use a day ticket or a weekly or monthly pass. You can also check the routes online.
Q: How would you rate the healthcare in Athens?
A: There is public Greek healthcare, and services are part of the EU health network. I think public access to healthcare is a wonderful thing for a country to have. You can also opt for private healthcare coverage, which I believe is affordable and a good addition to any public services you are entitled to.
Q: What are the biggest safety issues facing expats living in Athens? Are there any areas expats should avoid?
A: I feel very safe in Greece. I can't remember the last time I heard about a violent attack of some sort. Guns are illegal. I think the only thing to worry about is pickpocketing or home theft, like in any big city.
There are occasional protests where people march in front of parliament, so it's best to avoid going to Syntagma Square when they take place – just in case they get out of hand. There have been tear gas incidents at times. In any case, such protests are scheduled, so you'd know ahead of time, and they are concentrated in a very small part of the city.
There are parts of the centre of Athens that you might want to avoid – just to be safe – like the neighbourhoods near Omonia Square. They can be quite run-down, with prostitution and drug dealing. Exarcheia is another district that is best avoided when there are protests. It's a hip, anarchist hangout and college student neighbourhood. Generally, it is a harmless funky neighbourhood by day, but it can get shady at night.
Q: How do you rate the standard of housing in Athens? What options are available for expats?
A: You can live in the heart of the city or in the neighbourhoods of Old Athens, which are trendy and unique. There are leafy suburbs with more space too. If you want to be near the sea, there are nice neighbourhoods that are within walking distance to the beach.
Q: Any areas you'd recommend for expats to live in?
A: Kolonaki is an upmarket neighbourhood in the city centre which is close to public transport and within walking distance of the main sights. The neighbourhoods of Old Athens like Monastiraki, Psirri, and Acropoli are unique and right in the heart of the oldest city in the world. If you want more leafy environments, go for Paleio or Neo Psychico and, even further north, a lot of expats like Kifissia. You can also choose a home near the Athens Riviera. Neighbourhoods like Vouliagmeni, Voula and Glyfada are popular with expats. They are close to the pretty beaches and have their own nightlife and great cafés and restaurants.
Meeting people and making friends
Q: How tolerant are the locals of foreigners?
A: Greeks are used to seeing foreigners. There are millions of tourists that descend on Athens each year, after all. Greeks can be very helpful people, and most of the younger generation is pleased to speak English, and speak it well. During the crisis, a right-wing anti-immigrant group stirred up some controversy called Chrysi Avgi. However, they do not reflect the population at large. My experience with Greeks is that they are curious but hospitable people who are proud to show you the best their country has to offer.
Q: Was it easy meeting people and making friends in Greece?
A: I first met new people through foreign English-speaking clubs. There are many organisations that relate to networking, political beliefs and others that organise events for social reasons and having fun.
Q: Have you made friends with locals or do you mix mainly with other expats? What advice would you give to new expats looking to make friends in Greece?
A: I've made friends with both Greeks and expats. I would advise a new expat to meet new people at an organisation you think you would enjoy. There are several newcomers' groups depending on where you live. I've been a member and go to events by the American Women's Organization of Greece, which does volunteer work, and Democrats Abroad. There's also an International Women's Club, Women's International Networking Club, InterNations, Toastmasters, and more.
Working in Greece
Q: Did you have a problem getting a visa or work permit? Did you tackle the visa process yourself or with an immigration consultant?
A: There are bilingual lawyers that can help with any work permit or visa issues. They know the system and understand how the authorities work.
Q: What's the economy like in Greece? Do you have any tips for expats looking to find a job there?
A: It depends on what you are looking for. Lots of work is found by word of mouth, so networking and socialising with other expats is the best thing to do. You never know what could be open in the corporate world or as a freelancer. You can't really compare the corporate opportunities to markets like the States. However, you never know what you may find if the timing is right.
I've met expats who found corporate or office jobs without speaking Greek, and some who needed to be bilingual. I worked part-time for a Greek company, and I met the owner of the company, a Greek-American, at a women's networking event. We were both from New York and instantly connected.
Q: How does the work culture differ from home? Do you have any tips for expats doing business in Greece?
A: From what I see, Greeks can be very formal, and that is also expressed through their language. Many Greeks who work white-collar jobs speak English well, so that won't be a problem. A big difference between Greeks and Americans is time. Greeks can be very casual about being late.
And finally…
Q: Is there any other advice you would like to offer new expat arrivals?
A: The great thing about Athens is that you need to discover the cool places. They aren't readily advertised. You'll discover restaurants, bars, clubs and hidden cafés as a local.
Why not learn a few Greek words and phrases, even if you're staying temporarily? Greeks love it when you make an effort, and speaking a little Greek will give you interesting insight into the culture.
There is a friendly expat community that runs several social and networking organisations. Go! It's best to be positive about your life in Greece. Learn from and surround yourself with expats who see the positive things about living abroad. That will be a big part of your perspective and your overall experience.
Greece is a great place to live if you enjoy travel, great food and a quality of life that puts emphasis on family time and friends. If you have an open mind and love meeting new people and discovering new cultures, you can truly take advantage of the modern yet ancient offerings of Athens.
~Interviewed in November 2014