Buying property in Ireland is a viable alternative for expats who plan to stay in the country for an extended period. Prices can be astronomical, though, especially in the capital where property prices have skyrocketed recently, and continue to rise.
Expats will therefore have to think carefully before taking the plunge and, depending on the terms and duration of their contract, they may still prefer to rent property. 
---
Buying property in commuter towns
With the prices climbing to ridiculous heights in Dublin, many workers are moving away from the city and into towns in surrounding counties such as Navan, Maynooth, or as far as Leitrim. While this often means travel times of up to two hours each way, the financial savings are considerable.
If expats are looking for somewhere rural, quiet, and with a good sense of community, bargains can be had in these areas. Expats should be sure to check estates carefully, though, as some lack facilities and may be a little worse for wear. 
---
How to buy property in Ireland
The basic steps to buying property in Ireland are similar to those in many other European countries. Expats can start the search by browsing the listings of real estate agents, newspapers and online sources. Finding a good solicitor can be particularly helpful during this stage of the process.
The next step is to choose a property and arrange financing. Expats should be aware that despite making a verbal offer, there's still a chance of being outbid by another buyer. For this reason, it is important to draw up a clear official offer and make the offer as soon as possible – this initial offer is dependent on the contract and survey.
Once the surveyor has assessed the house, it is normal to amend the offer if hidden problems are found. Damp, for example, is a constant problem thanks to Ireland's climate. 
Finalising the mortgage with a lender involves quite a bit of paperwork which is where a solicitor comes in most helpful. At this stage buyers would usually pay the full deposit; usually about 10 percent of the final cost, but this is usually negotiable.
Ultimately, buying property in Ireland is completely dependent on personal choice and situation. Property prices have shot up in major cities, so for expats on a short contract leasing may still be a better option. Expats would be wise to do thorough research, weigh up their options and ultimately decide if they'll be staying long enough to make the investment of buying a house worthwhile.
---
Are you an expat living in Ireland?
Expat Arrivals is looking for locals to contribute to this guide, and answer forum questions from others planning their move to Ireland. Please contact us if you'd like to contribute.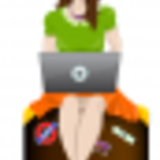 Niamh
Our Expat Expert
Niamh is a former expat now making a life back home in the leprechaun capital of the world: Dublin, Ireland. She's a writer and course developer with an addiction to Thai Boxing, rugby and the odd glass of wine. Oh, and she travels just a little too! Follow her blog, Irish Wanderings.
Expat Health Insurance
Cigna Global

With 86 million customer relationships in over 200 countries, Cigna Global has unrivalled experience in dealing with varied and unique medical situations and delivering high standards of service wherever you live in the world.
GeoBlue

GeoBlue is one of the best international health insurance plans for US expats abroad or internationals residing in the USA. The GeoBlue Xplorer plan includes worldwide coverage and great customer service with access to a premium international network of hospitals and doctors including the Blue Cross Blue Shield network in the USA.
Moving Companies
Moving Internationally?

Sirelo has a network of more than 500 international removal companies that can move your furniture and possessions to your new home. By filling in a form, you'll get up to 5 quotes from recommended movers. This service is free of charge and will help you select an international moving company that suits your needs and budget.