We recommend that, before beginning their search for accommodation in Manchester, expats take the time to consider their priorities, preferences, needs and budget.
Most expats moving to Manchester opt for a rental home, at least initially. Renting first is a good idea because it gives expats the freedom to experience the city before committing to a more permanent solution. 
---
Types of accommodation in Manchester
The types of housing available in Manchester are predominantly apartments in the city centre and houses in the surrounding suburbs. Terraced housing is also popular. There has been an increase in the number of apartments available in some of the trendier suburbs of Manchester, so apartment living outside of the city is also available for those who prefer this option. 
A major factor affecting an expat's decision when choosing a place to live is the type of lifestyle they are looking for. Certain areas lend themselves well to particular lifestyle preferences. Young professionals and singles looking to be close to entertainment tend to choose property in the city centre or the bustling Northern Quarter. Expats moving to Manchester for business purposes, on the other hand, often live in Spinningfields where the headquarters of many multinational companies are based. Families are likely to gravitate towards suburban areas with good schooling options such as Didsbury.
---
Finding accommodation in Manchester
There are numerous ways expats can find accommodation in Manchester, but real-estate agents, relocation agencies and property web portals are by far the most effective resources.
A wide range of options is available on the internet for expats wanting to find property to rent or buy in Manchester. While expats can go directly to an estate agent's website, it is often easier to use a property portal. Most agents advertise their properties via these portals as well as on their own website, saving people time and allowing them to compare properties offered by different real estate agents.
Hiring a real estate agent can be helpful for expats who need a little guidance, while those who need assistance in housing as well as other aspects of relocation should consider hiring a relocation agency. These companies are able to assist expats in finding properties to match their specifications and can help in all aspects of the relocation process if necessary.
---
Renting accommodation in Manchester
Once expats have found their ideal home, they'll need to begin the process of signing the lease and paying the deposit.
Leases and deposits
The typical lease in Manchester is six or 12 months, with the deposit usually being the equivalent of one month's rent. At the end of the lease period, the deposit should be returned in full, assuming that the rental home is still in good condition.
Utilities
On top of the cost of rent, tenants will usually also be responsible for utilities such as council tax, electricity, water and gas bills. Most utility bills in Manchester are sent at set times throughout the year.
---
Buying property in Manchester
Foreigners are able to purchase property in Manchester. Prospective buyers should note that property prices and rental costs tend to get lower away from the city centre. When buying a house, there are additional fees for surveys and legal documents on top of the purchase price. These fees depend on the property's value and condition.
---
Further reading
►How expensive is expat life in the UK? Find out on the Cost of Living in the UK page.
Expat Interviews

"Rentals in England typically fall into a few categories: there are private rentals run by landlords, rentals run by agencies and house shares. You'll likely live in a house share when you first arrive unless you know people or have a good job lined up." For insights into Manchester's standard of housing and the types of rentals available, read this interview with Allison.
Are you an expat living in Manchester?
Expat Arrivals is looking for locals to contribute to this guide, and answer forum questions from others planning their move to Manchester. Please contact us if you'd like to contribute.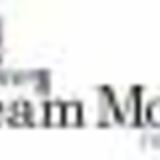 Dream Move Relocation
Our Expat Expert
Having moved to Perth, Australia, for a number of years on completion of his degree 
Andrew has experienced the range of feelings and emotions most expats feel when moving 
to a new city. From a career perspective, Andrew has also had the chance to introduce a 
vast range of people from a diverse range of cultures to Manchester, many of whom he is 
still friendly with today.
Expat Health Insurance
Cigna Global

With 86 million customer relationships in over 200 countries, Cigna Global has unrivalled experience in dealing with varied and unique medical situations and delivering high standards of service wherever you live in the world.
Moving Internationally?

Sirelo has a network of more than 500 international removal companies that can move your furniture and possessions to your new home. By filling in a form, you'll get up to 5 quotes from recommended movers. This service is free of charge and will help you select an international moving company that suits your needs and budget.