Expats moving to Kyrgyzstan should keep an open mind for a unique living experience. The tiny, mountainous country in Central Asia first gained independence after the break-up of the Soviet Union, and is bit-by-bit disembodying itself from its communist past to embrace a democratic future.
Expats who come to Kyrgyzstan usually work in the development sector for a range of international or local organisations and NGOs, or in the mining industry. Volunteering is also becoming increasingly popular, and there is always a high demand for English teachers. Kyrgyzstan is considered one of the safer, more attractive countries in Central Asia, and is frequently used by various companies as a base for conducting projects throughout the rest of the region.
That said, Kyrgyzstan is not a popular expat destination, with few moving there for reasons other than an already-established job contract. Bishkek, the capital city, is where most expats settle for work, with much fewer in Osh, Kyrgyzstan's second-largest city. Westerners are rare outside of Kyrgyzstan's larger cities except for scattered Peace Corps volunteers.
The majority of Kyrgyzstan's population is Muslim, but this is not an immediately apparent aspect of everyday life. Modern Kyrgyz culture is a blend of ancient tradition tempered with touches of Islam and Soviet-style habits (obvious when dealing with anything bureaucratic). In perfect demonstration of this careful balance, vodka is an essential part of any Kyrgyz celebration, though pork products may be more difficult to find.
It is inexpensive to live well in Kyrgyzstan. Many companies organise comfortable accommodation for their employees when they arrive, but if not, various options are easily accessible in larger cities. Within most Kyrgyzstan city centres, renting is limited to apartment buildings of varying size and age, while those willing to venture further into the periphery will find houses and more spacious accommodation available.
Medical care is also inexpensive, but the quality of Kyrgyz hospitals is questionable. There are some clinics in bigger cities that employ Western-trained doctors. Over-the-counter medication is widely and cheaply available in any pharmacy. Equipment is clean, but sometimes lacking.
One of the biggest challenges for expats living in Kyrgyzstan is a rampant culture of corruption and bribery. Rumours of corruption, even at the highest level of government, are constantly circulating. Police officers frequently stop foreigners to check their documents, primarily for the purpose of collecting a small bribe.
But apart from dealing with these small inconveniences, expats can spend the majority of their time enjoying Kyrgyzstan's stunning natural beauty. Endless opportunities for skiing and hiking present themselves on the country's many mountains, and swimming and lounging on the shores of the idyllic Lake Issyk-Kul are popular pastimes.
Situated at the crossroads of Russia, China and Afghanistan, Kyrgyzstan is certainly a destination prime for expats seeking something a little less ordinary. It's exotic enough to impress, yet easy to adapt to.
---
Fast facts
Official name: Kyrgyz Republic
Population: About 6.2 million
Capital city: Bishkek (also largest city)
Political system: Parliamentary republic
Neighbouring countries: Kyrgyzstan is bordered by Kazakhstan to the north, Uzbekistan to the west and southwest, Tajikistan to the southwest and China to the east.
Geography: Kyrgyzstan is a landlocked mountainous country. It's a mineral-rich country, but due to the mountainous terrain, very little of the land is cultivated.
Main languages: Kyrgyz, Russian (official)
Major religions: Islam, Russian Orthodox 
Money: The official currency is the Som (KGS), divided into 100 tyiyn.
Tipping: Not expected. Up to 20 percent for good service in taxis, restaurants and hotels, except where already added as a service charge.
Time: GMT +6
Electricity: 220V, 50 Hz. Round, European-style two-pin plugs are common.
International dialling code: +996
Internet domain: .kg
Emergency numbers: 102 (police), 103 (ambulance), 101 (fire)
Transport and driving: Bishkek has an established public transport system consisting of buses, trolley-buses and taxis, but outside of the major urban centres, transport is limited and expats should consider purchasing their own vehicle.
---
Are you an expat living in Kyrgyzstan?
Expat Arrivals is looking for locals to contribute to this guide, and answer forum questions from others planning their move to Kyrgyzstan. Please contact us if you'd like to contribute.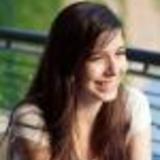 Kirstin Styers
Our Expat Expert
I'm a 23-year-old media analyst starting a research organization in Bishkek, Kyrgyzstan. I previously lived in Jordan and Iraq, studying Arabic and consuming massive quantities of hummus, but gave it up to learn Russian and develop media projects across Central Asia. I try to tell some of Kyrgyzstan's untold stories through my photography and writing on my personal blog. I'm also working hard to bring the magic of cupcakes to Bishkek.
Expat Health Insurance
Cigna Global

With 86 million customer relationships in over 200 countries, Cigna Global has unrivalled experience in dealing with varied and unique medical situations and delivering high standards of service wherever you live in the world.
Moving Internationally?

Sirelo has a network of more than 500 international removal companies that can move your furniture and possessions to your new home. By filling in a form, you'll get up to 5 quotes from recommended movers. This service is free of charge and will help you select an international moving company that suits your needs and budget.