Expat Living
---
There's no fine art to expat living; a stint overseas can finish with a fairy tale ending just as often as it can end up a repressed memory.
But as the wise and experienced initiates of the expat realm will tell you, chartering into unknown territory is half the fun.
That being said, there's no better way to prepare yourself for a move abroad than to read about the trials and tribulations of expats living and working overseas who've been there done that.
That's why as part of our expat living section we've collected hundreds of unique articles, personal interviews, pieces of expert advice and fast fact-sheets that can help you on your way to understanding your move abroad.
Read on to learn more about
financial advice
, issues of the
expat woman
,
working overseas
or
overcoming culture shock
.
Planning your move
Information and tips on what to consider when planning a move abroad
►
5 Things to Look Out for in a Health Insurance Provider
►
Expat Check List: Tips for Planning your Relocation
►
Where and How to Start Planning When Moving Abroad
►
What you need to know about moving your pets to the UK, Australia and the UAE.
More articles about planning a move abroad
Financial advice for expats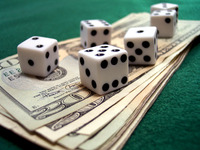 Information about expat tax, property, money management and financial planning
►
Rental boom is good news for property investors in Istanbul
►
Tax Advice for UK expats
►
What do you need to earn to sustain a decent lifestyle in the UAE?
►
US Property: The most and least affordable markets
►
5 tips for buying property abroad
More articles about
expat financial advice
The Expat Woman
Information for expat woman, expat families, a trailing spouse, or a parent raising a child abroad
►
Tips to help children cope with moving to another country
►
The trailing spouse need not be such a drag
►
Why join an expat woman's group?
More articles about
expat woman
Working Overseas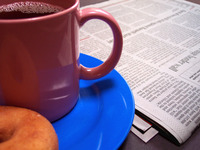 Information about expat jobs, career development, setting up a business and expat contract negotiation
►
What to consider when choosing a location for your business in Dubai
►
Top 20 Destinations for British Expats
►
How to set up a business in the UAE
►
Expat contract negotiation
►
What to do if you can't find a job abroad
More articles about
expats working overseas
Overcome culture shock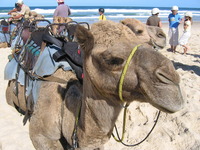 Information about the stages of culture shock, how to cope with culture shock, customs and etiquette, and language transition
►
The benefits of being spat on by an old Greek woman
►
Beating loneliness as an expat living abroad or working overseas
More articles about
overcoming culture shock
Editor's Choice
Expat living articles that strike a nerve, hit a chord, or just generally linger longer.
►
Places to see in Spain – Segovia
►
Understanding Health Insurance in the USA
►
Every Foreigner's Favourite Conversation
►
Things to consider before driving abroad
More of our favourite
expat living articles
Book Reviews
Expat book reviews written by expats for expats. Find a guide, a memoir or the perfect teaching tool to help make your relocation a success.
►
My Moving Booklet
►
Home keeps moving
►
Safe Passage
More
expat book reviews