Accommodation in China
---
Expats looking for accommodation in China may initially be overwhelmed by the sheer amount of options available, but will soon come to realise that most affordable housing comes in the form of small apartments in large apartment buildings. This can feel constricting, but the vast majority of expats report that the homes they eventually find in China are perfectly comfortable and have everything they need.

Renting accommodation in China
As mentioned, most expat housing in China takes the form of apartment accommodation. However, be warned that in China, the term 'standard apartment' is used very loosely – and may refer to anything from a tiny, dark room with squat toilets and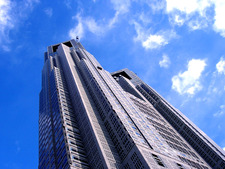 exposed piping to a spacious, luxurious flat fitted with Internet, Italian marble bathrooms and state-of-the-art electronics. Of course, most apartments in China fall somewhere between these two extremes. Expats should conduct thorough market research when they first arrive to ensure they find a place that they can reasonably expect to occupy for an extended period of time.

The price of accommodation varies wildly according to the level of luxury you desire, as well as the area of China in which you intend to live. The big cities – Beijing, Shanghai, Guangzhou – are much more expensive than outlying areas.

More expensive options include serviced apartments – usually administered by four- or five-star hotels, and more often than not, available to rent on a short-term basis only; and villa or townhouse complexes – a new development in the Chinese property market, largely aimed at the country's nouveau riche, and high-profile foreign businessmen.

Finally, for the more adventurous expat, house-sharing is an increasingly popular form of accommodation for foreigners in China. This involves renting a room (sometimes even the room will be shared) in a Chinese family's home – and becoming, for all intents and purposes, 'part of the family' for the duration of your stay. Many expats eager to learn Mandarin and to get to grips with Chinese culture are taking this plunge – but if you do, make sure you report to the local Public Service Bureau (PSB) and inform them of your situation, as this is a legal requirement. It is also possible, if your budget is tight, to simply rent a room in a two- or three-bedroom flat-share with other expats.

Apartments in China can come either furnished or unfurnished; the price will naturally reflect the difference. Before shipping the better half of your belongings overseas, keep in mind that there's an impressive assortment of home furnishing stores in China, including IKEA, that you can use to purchase any household items you may need.

Finding accommodation in China

If you don't speak Mandarin, chances are you'll need to make use of a Chinese real estate agent when finding a place to stay. Estate agencies are ubiquitous and easily located – just look for shop fronts that have pictures of houses and apartments in the windows. You may need to employ the use of a translator to help you negotiate with an agent, or you may need to go through a few agents before you find someone who is suitable; regardless, be patient.


Commission for real estate agents in China is usually one month's rent, and this is shared between the lessee and the landlord of the property. Sometimes, the landlord will insist on a 50/50 split – the minimum they are required to pay by law – but sometimes, as an expat, you will only be required to pay 30 percent of the commission fee.

Rental contracts are usually signed on a year-long basis, and require the first month's rent to be paid in advance, plus two to three month's rent as a (refundable) deposit, in order to secure accommodation. It is highly advisable that you get a Chinese friend or co-worker to go through your rental contract with you, to check that the English translation matches exactly with the Chinese version – as in the case of all legal disputes, the Chinese version will be considered the 'official' one.

Note that rent is usually paid in RMB, in cash, a month in advance. If you have a Chinese bank account, it might be possible to set up a direct debit or a standing order to cover your monthly rental expenses.

Bills and utilities in China

In all likelihood, you'll be responsible for your own bills and utility payments while in China. Electricity and phone and Internet bills will arrive monthly, while you will receive your gas and water bills every two months.

It is also quite common for expats in China to employ a housekeeper (or ayi). Domestic labour is very cheap in China.

Buying Property in China

The Chinese real estate market is regulated by strict laws, and expats looking to buy property in China are advised to proceed with caution.

It is highly advised that you secure the services of a bilingual Chinese real estate lawyer to guide you through the process. The legal terrain involved in purchasing a house in China is notoriously treacherous, and you'll need someone who really knows it well to help you get through to the other side with your sanity intact.