Education and Schools in India
---
doesn't necessarily apply to the suffering public school system.
Most foreigners, and even an overwhelming majority of middle-class Indians, will choose to send their children to private schools; though, which type of private school, is another decision altogether.
These institutions cover a variety of curricula, learning environments and teaching philosophies, and expat parents will need to select a school that aligns with their expectations and suits their budget.
Foreigners are cautioned though; the admissions process in India is extremely competitive, and in some cases, even corrupt. It's best to start looking for a seat for your child as early as possible, and if moving to India on assignment, don't be afraid to solicit help from your employer.
Public schools in India
Public schools, or government schools, in India will not meet the standard most expats establish for their kids.
Class size far exceeds international norms, in some cases reaching a 40 to 1 student to teacher ratio; facilities may be mediocre at best; and administrative support and budgetary issues are hampered by bureaucracy and red tape.
While some public schools in India teach in an English medium, most do not; which creates a language barrier that most expat children struggle to overcome.
Private schools in India
Private schooling in India is an umbrella term that includes a broad range of institutions that support all types of curricula:
International schools supporting home country curricula
Alternative learning schools supporting Montessori and Steiner philosophies, among others
Private Indian schools supporting ICSE, CBSE, IB and IGCSE curricula
India's largest commercial centres, namely Bangalore, Mumbai and Delhi, host schools representative of each category, but India's smaller cities and rural areas may only account for one or more school type.
Curriculum and cost are the primary factors an expat should consider when making a choice; and for those living in cities plagued with congestion and frustrating commutes, the proximity of the school to home or to a parent's place of work will also be a point well-worth some serious thought.
All private schools in India use English as the primary teaching language, with the exception of those international schools that opt to instruct in their home-country language.
Expats should anticipate allocating a fair portion of their salary to annual tuition, as most private schools in India come with a sizeable price tag; the most expensive international schools peaking at over 30,000 USD per year. That said, costs range considerably depending on the school and the age of the student. Expats lured abroad by a lucrative package should absolutely stipulate an allowance for school-aged children.
As mentioned previously, spots in these institutions are scarce and waiting lists long. Expats should apply for their school of choice as early as possible.
Private Indian schools
Private Indian schools are highly-esteemed, but tend to be very challenging for expat students. Academics, especially the maths and sciences, are emphasised, and rote learning, learning by memorisation, is standard.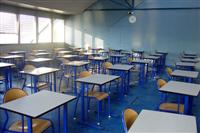 Students are incredibly competitive, and pushed hard to perform by their families and by the surrounding society.
Children sit for exams as early as pre-school, and the stringent series of testing doesn't let up until graduation.
International students are often unaccustomed to this pressure, and as a result, may feel frustrated and insecure. That said, many students rise to the occasion, and not only succeed in Indian private schools, but also greatly benefit from the diverse multicultural environment.
International schools in India
International schools are an ideal choice for expats who would prefer their children to continue with their home-country curriculum. These schools also maintain the primary teaching language of the home country, and tend to employ familiar methods of instruction.
American and British international schools are well-represented in India, and in the larger cities, a number of other nations have opened their own respective houses of learning.
Expats should note that these schools are often the most expensive of all the school types.