Keeping in Touch in India
---
Expats shouldn't have much trouble keeping in touch with family and friends while they're in India, especially if they live in cities like Delhi, Mumbai and Bangalore.

Internet, telephone, mobile phone, and postal service are available and service standards are generally good.
Foreigners can keep abreast of local and international news online and through English-language Indian newspapers.
Internet in India

Until a few years ago, Internet in India was unreliable and sporadic, with only government packages to choose from. Fortunately, better sense prevailed and expats can choose from a variety of services and service providers. Internet speeds are still lower than a lot of developed countries but, with the sanctioning of 3G, matters should improve.
Internet connections
Dialup connections are possible but the speed can be extremely frustrating. Since customers are charged for the time they spend online, this can get very expensive and hence is no longer a popular option among internet users in India.

DSL and Broadband are the two leading forms of Internet connectivity in India.

The major DSL providers in India are Airtel, BSNL Dataone, Airlink Broadband, Reliance Communications and Tata Indicom Broadband. For Internet access via DSL, expats will need to have a DSL landline installed.

For most broadband connections residents will also need to have a landline installed, but it is generally faster than DSL and monthly download limits are generally higher.
Internet costs and service providers
Costs vary depending on the company and the packages on offer such as download an amount each month for a fixed sum, or paying a higher amount for unlimited downloads. The major broadband providers in India include BSNL, Tata Indicom, ZeeNext, Railwire, Cable Internet services, Airtel, Sify, MTNL, Tikona, DSL, Reliance, Hathway, YOU broadband and Connect Broadband.

Some major cable operators provide internet services along with their cable services. Sify and Hathway are well-known recognized providers of both but organised cable providers are a recent phenomenon in the Indian marketplace. The majority of cable television service providers in India are not formally organised, and they operate in small areas.

Internet cafés abound across India; even in smaller towns. Rates are pretty reasonable, around 60 Rupees per hour, or less. However, hotels charge much more.

While WiFi technology is rampant and one can get it for home or office use, the concept of free WiFi is not yet popular in India. If expats want to be connected on the go, then the best option would be to go for a Blackberry or a smart phone; for more frequent use a "data card", which is a mobile Internet device which can be plugged into a laptop, is recommended

Reliance, Tata and MTS provide the best connectivity in this segment.
Telecommunications in India

There are multiple fixed line providers in India. This includes the state run BSNL and MTNL and private newcomers Bharti, Reliance and Tata Teleservices.

Expats will need to provide identification and proof of residence at the location where they want to get their phone installed. Once the customer has made a refundable deposit, their line will become active in a few of days.

Fixed line telephone providers offer discounted rates in the evenings and on holidays. To dial internationally, expats will need to pay a higher deposit.

The international code for dialling India is +91 and each city has its own STD (Subscribers Trunk Dialing) code (Delhi - 11, Gurgaon - 124, Mumbai - 22, Bangalore - 80, Chennai - 44, Hyderabad - 40 and Calcutta-33).
Phone booths in India
There are manned phone (PCO) booths on most major streets across the country where people can dial local, international and mobile phones. A meter attached to the phone will show users how much the call costs in real time. Once the call is complete, the user must pay the person at the booth. Users are entitled to ask for a receipt for any calls made.

Payphones are only really found in airports where people prepay with coins to make local calls. Some of these phones may allow users to make calls to mobile numbers.
Mobile phones in India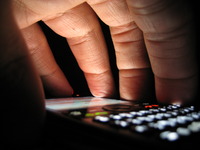 Mobile telephone usage has completely overtaken fixed lines in the race for connectivity in India. Fixed lines are generally used only because they are a prerequisite for a stable Internet connection or at offices.

The reason for this is that mobile companies have infrastructure which makes it easier for them to offer new connections in remote locations than fixed lines. With fixed lines, users pay local rates for calling within the city, but pay higher rates for calls outside the city, which are also called STD (Subscribers Trunk Dialling) calls.

With a mobile connection expats can pay the same flat rate for the entire circle or state (with the exception of Maharashtra), and there are discounts across circles if the person being called uses the same mobile services provider.

Mobile service providers also offer closed user groups (CUG's) to companies, where all registered mobile numbers of employees working for the company get free or highly discounted call rates when calling each other.

Initially, mobile telephone provider licenses were limiting and it was difficult for people who travelled a lot to find a service provider who operated across the country. Fortunately some of the restrictions have eased and service providers have formed alliances which allow their subscribers to travel across India with almost seamless connectivity, except for a few areas.

Jammu and Kashmir and some parts of the North East still have a lot of restrictions on mobile telephone connectivity because of security and insurgency issues. But other than this and a few blind spots between cellphone towers on long distance roads, people can be constantly connected on the go while in India.
Mobile phone costs and service providers
The major operators with pan-India presence are Vodafone, Airtel, Aircel, Reliance (GSM & CDMA), Tata Indicom, Idea, BSNL (except Delhi and Mumbai), MTS and Virgin CDMA, Tata Docomo, Uninor and Videocon. Other than these larger players, there are some smaller operators who operate in few circles but provide good service. These include Connect (Punjab), Loop (Bombay/Mumbai), MTNL (Delhi & Mumbai), and S Tel (Assam, Bihar, Jharkhand, Himachal Pradesh).
There are two payment plans for mobile telephones: pre-paid and post-paid. At times it may seem like the calling rates and schemes with pre-paid are much better and more reasonable than those on post-paid. Rates and plans keep changing, and they can be extremely confusing especially if one considers the small print. It is recommended that expats choose a provider depending on connectivity in their base location, and commonality with the people they call the most, as calls would then be discounted.
SMS (text messaging) comes with basic plans, but customers may need to pay extra or give instructions to the provider if they want MMS (multimedia messaging), international roaming, Internet access and other options.
Expats can buy their phone and sim card separately in India and upgrade the phone at any time. There are no lock-ins, barring a few exceptions.
Blackberry services are provided by most major operators with the major ones being Vodafone, Airtel, Idea (Recent launch), Tata, Reliance, Aircel, Docomo and MTNL/BSNL. Blackberry chat is a cost efficient way to stay in touch with friends and family across the globe who also have a Blackberry connection.
Due to security and other issues, mobile telephones are highly regulated by the government and an array of paperwork is demanded before one is sanctioned a sim card.
Documentation for prepaid connection includes:
Proof of identity
Photographs
Valid passport
Visa
Local reference
Local address & contact number
Documentation for postpaid connection
In addition to the above, the subscriber needs to provide Standing Instructions to a bank for bill payments.
Companies often take sim cards in their own name as COCP (Company Owned, Company Paid) connections and provide them to their employees. In such cases, the onus of payment lies on the company. When the connection is taken in the name of the employee himself/herself, all valid documentation as described above has to be provided. When the onus of payment lies on the individual, the individual has to sign a Standing Instruction form.
When a company officially informs an expat that their connection request have been approved, valid copies of passport and visas have to be provided.
Other forms of telecommunication in India
Satellite telephones are illegal in India.
VOIP servicessuch as Skype are partially available in India. They can be used to dial numbers outside India and to make Skype to Skype calls. Calling Indian MSISDNs from Skype is not yet available as a service in India.
Phone cards in India
Phone calling cards are available in India, but they are not as popular as abroad.
MTNL Delhi has a product called the "Virtual Calling card" (VCC) which enables customers to use any MTNL landline/PCO to make calls using VCC.
Vodafone WCC (World Calling Cards) are also versions of phone cards that allow the customer to use the card on any Vodafone India phone.
Mobile Companies have now launched several calling cards with reduced call rates to specific destinations covering US/Canada/Middle east/Europe etc. They are not heavily advertised but they do exist and can be purchased from certain locations.
For Example: Calls to US/Canada are now at 1.50 IND per minute with Vodafone ISD cards. Similar rates are also offered by Airtel & other operators. This has reduced ISD rates considerably in India. Landline companies in India have also launched cards which can only be used on their network for calling.
Postal service in India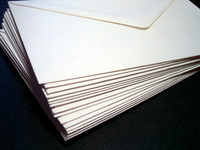 The Indian Postal Service is the most widely distributed post office system in the world. Due to its extensive reach across the country, it also offers a range of supplementary services.

Post Boxes are located on most major roads and mail is picked up once or twice a day, depending on location. Regular post takes two to three days to reach a recipient in India, except during the heavy mail deluge of the festive months from October to January. The Indian Postal Service also offers Registered Post and Speed Post facilities at slightly higher prices, for which one has to visit a Post Office.

Local Courier companies offer extremely competitive rates, with same day delivery in metros and next day delivery to most towns.
Media and news in India
India is a land of many cultures and newspapers are printed in all the major languages. The Times of India is published across India. The Hindu is popular down south and The Hindustan Times has large readership in the north. The Economic Times is the most popular financial newspaper in India. Newspapers such as DNA, Mid-Day, Indian Express, New Indian Express, Deccan Herald and Deccan Chronicle are printed only in some locations but are leaders in their circles.
Expats who prefer to read their favourite publication from home will find some foreign newspapers available in the metros; although, they may sometimes arrive a day or two later than the date of release in their home countries.
Weekly and fortnightly magazines such as India Today, the Week and Outlook are also great options to gain a more comprehensive understanding of the news. There are plenty of financial magazines in the market and the quality of coverage is quite high. Time Out is published in Delhi, Mumbai and Bangalore, and is a wonderful resource for local event listings.
Newspapers are door delivered every morning by the local paper boy. It is possible to request the delivery of magazines, or to subscribe directly from the company who will mail or courier a copy.
CNN, CNBC, Bloomberg and BBC are broadcast in India. Twenty-four hour news channels abound in all major Indian languages. NDTV and CNN IBN are good Indian channels for English news.