Cost of Living in the Netherlands
---
As with many other European countries, since the introduction of the Euro, the cost of living in the Netherlands has gone up, and the Dutch enjoy talking about how expensive everything has become and how they miss Guilders.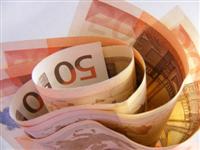 Wages in the Netherlands are average compared to the rest of Europe. They are certainly higher than in Spain and Italy, but lower than England and Germany. The average yearly salary could range from 18,000 to 35,000 EUR a year. As of 2014, the minimum monthly wage in the Netherlands is 1,495 EUR gross. From this salary, just over 30 percent goes to taxes. It should also be noted that in the Netherlands one would be expected to pay about 100 EUR a month, more or less, for health insurance. Taking this data into consideration would mean a net minimum wage of 989 euros.
Salaries are usually paid monthly around the 25th to 5th of the month. Twice a year workers are entitled to receive an extra payment; once at Christmas (sometimes as a 13th cheque), and a summer holiday bonus (May) which is considered as vacation money.

Health and liability insurance

If living in the Netherlands or paying income tax in the Netherlands expats must purchase a health insurance package from a Dutch insurance company. Health insurance is variable depending on the package chosen but can range from 95 to 350 EUR.

Liability insurance is also a must in the Netherlands; if a person, their child or their dog damages anybody else's property they will be held responsible for any costs and will be expected to have this insurance. The price of this is about 35 EUR a month (normally included in household insurance).

Taxes, benefits and money in the Netherlands

The 30 Percent Ruling
The Netherlands is notorious for its high tax rates. Fortunately, some expats are entitled to a tax reduction. This tax benefit is called the 30 Percent Ruling and allows employers to pay skilled foreign employees 30 percent of their wages tax-free without providing any further evidence of their expenses. The idea is that expats are likely to have expenses that native workers don't have, like managing a property abroad or making long distance calls to friends and family. Of course, if one's expenses total more than 30 percent they can put in a claim with the necessary documentation. However, certain rules apply and not everyone qualifies.

Tax rebates
In the Netherlands certain people qualify for additional help with bills such as a mortgage (if owning a house), childcare, health insurance and rental costs. The Belastingdienst (tax office) issues a monthly payment based on monthly income and costs.

Childcare benefit
Quarterly, every child in the Netherlands is entitled to child benefit until they are 18. This too is based on one's income and situation.

Yearly tax return
At the end of the financial year (April) everybody living in the Netherlands is required to declare their expenses and incomes from the previous financial year. Based on the declaration the Dutch tax will decide if one should pay back taxes or receive an amount. A family of four with two working parents and children in day care with their own house could get around 2,500 EUR back each year.

It is highly recommended that expats get a professional to assist with taxes as it can be a very complicated process in the Netherlands.

Cost of accommodation in the Netherlands

Finding a nice place to live is always difficult; the Netherlands is no exception, especially in large cities. It is much cheaper to live in the non-urban areas, and popular cities such as Amsterdam and The Hague can be very expensive.
Buying a house in the Netherlands is a complicated process and is probably best done with an English-speaking intermediary. Once the house is bought the buyer is required to have house insurance, which will cost about 45 EUR per month. The home owner will also be responsible for a housing tax of 300 EUR a year (depending where they live and the size of the house). There are also sewerage and refuse costs, on average 200 EUR a year.

Renting a house exempts tenants from these costs as these will be the responsibility of the owner; however, they may be an addition in the rent.

Cost of clothing in the Netherlands

Overall, clothing is quite expensive in the Netherlands. Many foreign companies add a percentage to their clothes compared to the price in their country of origin.

Nearly all major high-street brands can be found in the big cities, including H&M, Men@Work and Etam. There are many cheaper options such as Zeeman and Wibra but the clothes are not as good quality. Department stores such as HEMA and V&D also have a good selection of reasonably priced clothes.

Cost of transportation in the Netherlands

Public transport in the Netherlands is relatively cheap compared to some EU countries. Most of the Netherlands now works with a chip card system. The chip card can be used on trains, trams, metros and buses.

A one-way train ticket from Schiphol Airport to Amsterdam train station would be around 3.80 EUR. A one-way ticket from Amsterdam to Utrecht will cost around 6.80 EUR.

Taxis are very expensive compared to countries such as Spain. A 12km journey could cost around 35 EUR. However, there is a service called the "Deeltaxi" sharing taxi. It works by a zone pricing system and expats would share their journey with other passengers. The same journey as in a normal taxi of 12km would cost only 8.50 EUR. However, one should be prepared to go all around the country first.

Eating and drinking in the Netherlands

Alcohol and tobacco costs are very low compared to other places. However, eating out costs are high compared to other countries for items such as a business dinner, dinner at a family restaurant (not fast food)
Tipping
Restaurant and hotel bills normally include Value Added Tax and a service charge, so it is unnecessary to tip; although it is common practice to leave a small tip for good service. In the case of waiters and taxi drivers, a tip of around 10 percent of the bill is customary.
The cost of education in the Netherlands

Tuition at local schools is free, but international schools are expensive, and can range from 13,836 EUR per year for a school-aged child in a British school.

Cost of living in the Netherlands chart (Prices for Amsterdam, 2014)
(Note that prices may vary depending on product and service provider and the list below shows average prices)
Accommodation

One-bedroomed apartment in central Amsterdam
1,150 EUR
One-bedroomed apartment outside central Amsterdam
1,000 EUR
Three-bedroomed apartment in central Amsterdam
2,240 EUR
Three-bedroomed apartment outside central Amsterdam
1,450 EUR
Groceries

1 litre milk

Loaf of white read

1.40 EUR

Rice (1kg)

1.70 EUR

Dozen eggs

2.50 EUR

Chicken breasts (1kg)

6.90 EUR
Pack of cigarettes (Marlboro)
5.96 EUR

Utilities/Household

Mobile call rate (per minute - mobile to mobile)

0.33 EUR
Internet 1.5Mb/s (monthly)
20 EUR
Electricity, gas and water
160 EUR

Eating out

Three-course meal at mid-range restaurant

30-55 EUR

Big Mac

Coffee in café

Beer in bar

Coca-cola (500ml)
2 EUR

Transportation

Taxi rate (per km)

2.08 EUR

City centre train fare

2.80 EUR
Petrol
1.77 EUR