Visas for the United Kingdom
---
Strolling through the rolling hills of the countryside, sipping hot cups of tea, singing with fans at football (soccer) games, relaxing in a pub with good mates and enjoying some of the world's best museums and historical sites are just some of the pleasures that you have to look forward to when living in the United Kingdom.
Whether you plan to work and travel in the UK for the short term or make a more permanent move here, there are many different options for visas for the UK.
Tourist visas for the United Kingdom
If you are from a country outside of the European Economic Area and Switzerland, you will require a General Visitor Visa for the UK, which is valid for six months. You will need to prove that you are 18 or older and that you intend to leave the UK at the end of your visit. You will also need proof that you have sufficient funds to support your travels without working, or that you will be staying with relatives or friends. You will also need to verify that you have enough funds to meet the cost of your return or onward journey or show evidence that you have booked this journey already.
If you enter the UK on a tourist visa, you will not be able to take any paid employment, undergo any course of study, get married or register a civil partnership, or receive private medical treatment. This visa is strictly for those who are visiting friends and family in the UK and travelling the country as a tourist.

Work visas for the United Kingdom
To work in the UK, an expat has a huge number of different visas to choose from. Make sure that you take the time to find the right visa for your situation so that you will not be violating any of the requirements. There are several work-based categories which are part of the UK's point-based system for immigration.
Tier 1: High Value Migrant Visas
The High Value Migrant Visa for the UK applies to "exceptionally talented" people such as investors, entrepreneurs and others. It is designed for highly skilled workers who have made significant contributions in their field and want to immigrate to the UK to work. In order to qualify for this type of visa you will need to meet certain criteria on a points-based system.
The High Value Migrant Visa applies to leaders in the field of arts and science, people who want to set up or take over a business and those who want to make a substantial financial investment in the UK.
Tier 2: Skilled Worker Visas
If you are a national of a country outside of the European Economic Area or Switzerland and you have a job offer from a licensed sponsor and a certificate of sponsorship, as long as you pass the points-based assessment, you can immigrate to the UK under the Skilled Worker Visa. This visa is for people with specific skills who have been offered a job in the UK.

There are four different categories of skilled worker visas under the Tier 2 points system, including General, Minister of Religion, Sports Person and Intra-company Transfer. The last category is designed to accommodate those who are employed by multinational companies and are being transferred by their employer to a United Kingdom branch of an overseas organisation.

Tier 5: Temporary Worker Schemes
If you are interested in moving to the UK to work for a short period you might be able to apply under the Tier 5 Temporary Worker visas.
If you are from one of the countries permitted under the Youth Mobility Scheme you will be able to gain entry to the UK without a job offer and use this working holiday visa to work and travel throughout the country. The scheme is designed to give young people the opportunity to live and work within the UK for up to two years, and is a great way to see what living and working in the UK is actually like.

The Youth Mobility Scheme working holiday visa is available for nationals of Australia, Canada, New Zealand, Monaco, Taiwan and Japan. Every year, the UK government allots a certain number of places within this scheme for each county and territory and the young workers on the scheme are considered to be sponsored by their national government. Workers must be between the ages of 18 and 30 to apply.

If you are not a member of one of the countries involved in the Youth Mobility Scheme, you will need to have a job offer from a licensed sponsor in order to receive a Tier 5 Temporary Worker Visa. There are several different categories, including Creative and Sporting Workers, Charity Workers, Government Authorised Exchange Programs or International Agreement for those doing work which is covered by international law.

Other Work-Based Immigration Options
There are several other categories under which you might qualify if you are looking to live and work in the UK. There are visa categories for domestic workers in private households, representatives of overseas business, contract seamen, domestic workers and much more. It is worth performing a search for your particular field and determining whether there is a UK working visa which will be perfectly suited to your needs.
Applying for a Visa for the UK
Before moving to the UK to work, you will need to determine the appropriate visa for your situation and undergo the application process. You can obtain a visa application form from the UK Embassy or online, or you can seek the assistance of a professional visa processing agency to help you make sure everything goes smoothly.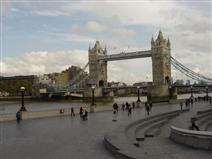 When you make your application for your visa, you may apply for a visitor visa at any of the visa application centres within the country. Any other visa applications, such as for a working visa, need to be made outside of the UK, the Channel Islands and the Isle of Man.
It's a good idea to apply for your visa well before your intended travel date, because it is difficult to predict how long processing times will be and what delays might arise during the process. Also, the visa application process in every country is different, so you will want to make sure that you research the appropriate process for your particular country of origin. Also, keep in mind that all visa application forms are only available in English and they must be completed in English. If your supporting documents are in another language, you will need to provide certified translations for these documents.

It is also important to note that you must apply to obtain your own visa for the UK. Someone else cannot apply on your behalf, but they can help you to complete the application form. The form requires your signature to show that the information given is true and accurate.

When applying for a UK working visa, you will also need to have your "biometric" information (fingerprints and facial image) collected at a visa application centre. Depending on your country of origin, you might also need to provide proof that you have been screened for tuberculosis.

UK Visa Extensions
If you need to extend your visa to prolong your stay in the UK, this option is available under a number of the different types of UK visa schemes.
If you are on a short-term work permit it will normally be possible to extend this permit as needed by your employer. However, if you have moved to the UK on a visitor visa you will not be able to extend your stay any longer than six months, although you might be able to switch to a different immigration category.
When extending your stay in the UK, you should always apply for permission well before your existing visa ends. This is to ensure that there is adequate processing time before your current visa runs out. If you do not do this and your visa expires, you will be required to leave the country and if you do not leave, you can be liable for removal.
If you extend your work permit for more than five years, you will usually be eligible for permanent residence in the UK.
Applying for Permanent Residence in the UK
So what if you have moved to the UK on a working visa and you have fallen in love with the country so much that you want to live there permanently? Or perhaps you want to marry your partner who is a UK citizen and live with them?

This is when you might want to apply for permanent residence status within the UK. If you have lived legally in the UK for a certain length of time, usually between two and five years, you might be able to apply to live there permanently. This of course depends on the category of visa that you held in the first place.

Being a permanent resident means that you have indefinite leave to remain (ILR) in the UK and that you are free from immigration control. If you have indefinite leave to remain, your visa status will be known as "settled status" and this is the route towards naturalisation as a British citizen.

Indefinite leave to remain status means that you will have the freedom to live and work within the UK without any restrictions. You will also be able to claim job seekers allowance and other benefits which are usually available to UK citizens. If you decide to pursue your education in the UK, you will also be able to pay the UK citizen rate on your tuition to educational institutions in the UK.

There are many different ways that you might qualify for ILR, including the following:
If you have lived in the UK for five years continuously as a work permit holder, such as a Highly Skilled Migrant or under Tier 1 or Tier 2 of the points-based system.
If you are the newborn child of a settled status person in the UK.
If you have lived for two years in the UK as the spouse of a British citizen or a settled status person.
You have a British ancestral visa and you have lived within the UK for five years.
Ten years lawful residence in the UK, or 14 years of unlawful residence.

When you are applying for ILR status, you cannot have been outside of the UK for more than six months at any one time during the relevant period. You should also not have been outside of the UK for more than 18 months in total during the relevant period. You should maintain your ties to the UK and consider it as your home. If you spend only short periods of time in the UK over many years, it is possible that you might lose your ILR status. In these cases, you might want to consider applying for citizenship of the UK, which is usually granted one year after you are granted ILR. To obtain citizenship, you must be able to pass a standard "Life in the UK" test.

Once you have obtained permanent residence status (indefinite leave to remain) you will not be restricted when it comes to the type of work or business that you can do in the UK and there will be no more time limits on your stay in the UK.

Applying for Indefinite Leave to Remain in the UK

If you have met the required time period, passed the Life in the UK test and met all other specifications for Indefinite Leave to Remain, you will be able to start the process. Send your completed application by post or submit it in person to a Home Office Public Enquiry.

An immigration agency such as Global Visas can help you to navigate the application process and ensure that your visa submission goes smoothly.

*Visa regulations are subject to change at short notice and expats should contact their respective embassy or consulate for the latest details.