Expats moving to Argentina will find a beautiful and unspoilt land that can, at times, appear virtually untouched by the human hand. The second largest country on the South American continent, Argentina is a destination that continues to pique the interests of expats looking to move abroad.
With an area 11 times the size of the UK but a population of around only 45 million people, the extent of the space and bounds of the natural beauty are only truly appreciated by those who decide to take the plunge and relocate on a more permanent basis.
The expansive country has a diverse climate that ranges from a sub-tropical zone in the north to an Arctic climate in the south; the topography is equally varied. The eastern coastal regions give way from vast grassland plains, or pampas, to dry and unforgiving land, at which point the country butts up against the gargantuan Andes Mountain range on its western border with Chile.
Argentina consists of 23 different provinces as well as an autonomous city, Buenos Aires. An influx of Spanish, Italian and other European immigrants in the 19th and early 20th centuries has contributed towards a cosmopolitan and culturally rich capital city. Outside of the main urban areas, however, expats will find a sparsity of foreigners and English speakers. 
Despite having one of the highest Gross Domestic Products (GDPs) in the region, corruption and mismanagement have meant that political and economic stability are still largely absent. Expats should be forewarned that although Argentina was once one of the richest nations in the world, it also has a long history of political and economic instability. On the upside, this has opened the way for a buoyant real estate market and the purchase, by foreigners, of large tracts of land. 
With the Argentinian government focusing more on economic development, jobs for locals and expats are expanding. Employment opportunities for expats are limited, outside of being assigned by a large multinational corporation, although there are also growing opportunities for English-language teachers. If expats do consider moving to Argentina, a good working knowledge of Spanish (or a translator) is a must.
---
Fast Fact
Full name: Argentine Republic (República Argentina)
Population: Around 45 million
Capital city: Buenos Aires
Other major cities: Córdoba, Rosario, Mendoza
Neighbouring countries: Argentina is bordered by Bolivia and Paraguay to the north, Brazil to the northeast, Uruguay and the Atlantic Ocean to the east, Chile to the west and the Drake Passage to the south.
Geography: Argentina is the second largest country in South America by geographic size. It has a varied landscape ranging from its extended coastline along the Atlantic Ocean, the rain forests in the north, the flat Chaco plain, the grasslands of the Pampas and wastelands of Patagonia, to the Andes Mountains in the west. Aconcagua is the highest point in Argentina, which is also the highest point in the southern and western hemispheres.
Political system: Presidential republic
Main languages: The official language of Argentina is Spanish. English is spoken widely in large cities and tourist centres.
Major religions: The most common religion in Argentina is Roman Catholicism (more than 70 percent), but religious freedom is guaranteed by the country's constitution and expats will be able to practice their religion in peace.
Time: GMT -3
Electricity: 220 volts, 50Hz. Old buildings use two-pin, round-pronged plugs, whereas newer buildings use three-pin, flat-pronged plugs.
International calling code: +54
Internet domain: .ar
Money: The official currency is the Argentine peso (ARS), which is divided into 100 cents. Foreigners are permitted to open a bank account in Argentina, as long as the appropriate paperwork is in order. It is possible to open an account in pesos as well as in dollars. There are many ATMs in and around Argentina's larger cities.
Emergency numbers: 101 (police), 107 (ambulance), 100 (fire). 911 can also be used in Buenos Aires.
Transport and driving: Argentina has an extensive road network that spans the entire country. Most areas of Argentina are covered by a comprehensive public transport system, particularly in and around the country's large cities. Vehicles in Argentina drive on the right side of the road.
Education: Argentina provides free public education for all of its residents, including expats, though this is almost exclusively provided in Spanish. There are numerous private and international schools in Argentina, most notably in Buenos Aires.
---
Expat Interviews

"Buenos Aires is a really wonderful place to be young. There aren't really any rules, you can make things up as you go along". Kevin is an American who moved to Buenos Aires to study abroad. After deciding that one year in the capital wasn't enough, he chooses to call it home. Read more about his experience here. 

"The local people are laid back, simple and friendly". Jorge Juarez, an American expat, moved to Córdoba after feeling unsatisfied with the job market in the U.S. Read about his expat experiences here.
---
Living in Argentina?
Are you living in Argentina? We are always looking for local "expat experts" to contribute to our guide and to answer forum questions for people moving or planning to move to Argentina. Please contact us if you would like to contribute.
---
Are you an expat living in Argentina?
Expat Arrivals is looking for locals to contribute to this guide, and answer forum questions from others planning their move to Argentina. Please contact us if you'd like to contribute.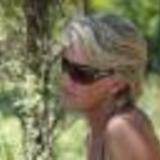 GillyRich
Gilly Rich is a writer and editor who has travelled and lived abroad for most of her life. Currently living in Argentina with her family, she runs www.sanrafaelatoz.com, which is an A to Z guide of how to get by in San Rafael, Mendoza. She has first-hand experience of the expat life and understands the need for support and encouragement when considering a new life abroad. You can contact her at info@sanrafaelatoz.com
Expat Health Insurance
Cigna Global

With 86 million customer relationships in over 200 countries, Cigna Global has unrivalled experience in dealing with varied and unique medical situations and delivering high standards of service wherever you live in the world.
Moving Internationally?

Sirelo has a network of more than 500 international removal companies that can move your furniture and possessions to your new home. By filling in a form, you'll get up to 5 quotes from recommended movers. This service is free of charge and will help you select an international moving company that suits your needs and budget.