The best places to live in Cincinnati
Greater Cincinnati is made up of various areas and suburbs that cater for residents with different priorities. From urban city living to family-friendly suburbs, new arrivals from all walks of life should find a suitable place to live that meets their requirements and budget. Here are some recommended areas for expats moving to the city.
---
Recommended neighbourhoods in Cincinnati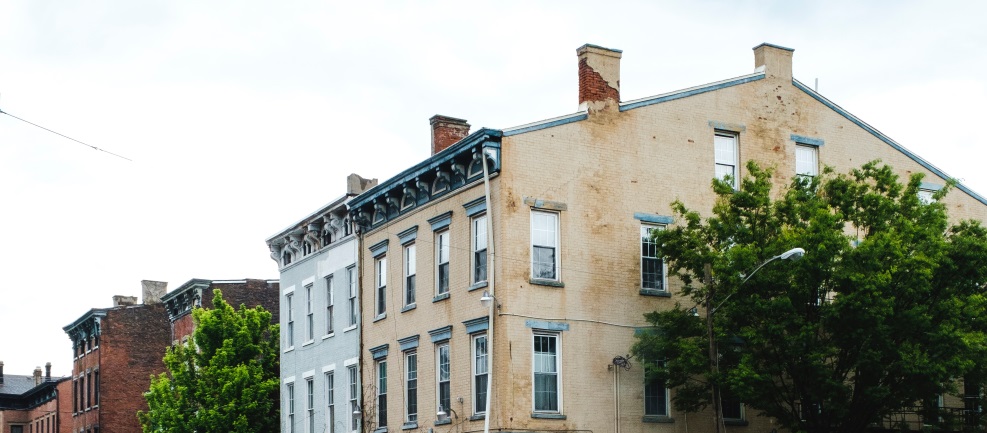 Mount Adams
Mount Adams is situated on a large hill overlooking Cincinnati's city skyline and the Ohio River. The area has a European feel to it with narrow winding streets and quirky shops, bars and cafés alongside old houses and churches. Mount Adams is a charming place to live and is surrounded on three sides by Eden Park. This is a fantastic urban park that boasts some of the city's best-known landmarks including the iconic Spring House Gazebo. Rental rates in Mount Adam are fairly pricey and residents are mainly young professionals with high disposable incomes.
Columbia Tusculum
Just 15 minutes from Downtown Cincinnati, Columbia Tusculum is a beautiful historic neighbourhood with a good combination of older, more affordable houses and freshly renovated high-end properties. As the city's oldest neighbourhood, houses here are primarily in the Victorian style. There are several excellent schools in the area.
Hyde Park
Those that want to live close to the city centre without having to deal with the fast pace of city life should consider Hyde Park. The area is an easy commute from Downtown Cincinnati, but has plenty of its own shops and restaurants. Hyde Park is a prestigious neighbourhood and, as a result, property prices are high. Active expats will be in their element as they'll find they are surrounded by runners, walkers and cyclists. The area is popular with middle-class families thanks to its proximity to good schools and great recreational opportunities.
Indian Hill
Indian Hill is an upmarket area and is considered a great neighbourhood in which to raise a family. Houses are large and there are plenty of open green spaces in the area. The accommodation here is largely made up of single-family houses. Schools here have an excellent reputation and tend to be very popular.
Pleasant Ridge
This area has a strong community spirit and is a fantastic place for families. There's plenty to do, with a number of parks and a community pool for the kids, as well as a number of quirky local restaurants and shops. Accommodation here is generally in the form of older but spacious family homes.
---
Further reading
►Check out the Accommodation in Cincinnati page for more about the property market in the city
Cincinnati Apartments by Matt Hoffman. Sourced from Unsplash.
Are you an expat living in Cincinnati?
Expat Arrivals is looking for locals to contribute to this guide, and answer forum questions from others planning their move to Cincinnati. Please contact us if you'd like to contribute.
Expat Health Insurance
Cigna Global

With 86 million customer relationships in over 200 countries, Cigna Global has unrivalled experience in dealing with varied and unique medical situations and delivering high standards of service wherever you live in the world.
GeoBlue

GeoBlue is one of the best international health insurance plans for US expats abroad or internationals residing in the USA. The GeoBlue Xplorer plan includes worldwide coverage and great customer service with access to a premium international network of hospitals and doctors including the Blue Cross Blue Shield network in the USA.
Moving Companies
Moving Internationally?

Sirelo has a network of more than 500 international removal companies that can move your furniture and possessions to your new home. By filling in a form, you'll get up to 5 quotes from recommended movers. This service is free of charge and will help you select an international moving company that suits your needs and budget.