The cost of living in the Philippines is low compared to other major Southeast Asian countries. According to Mercer's Cost of Living Survey for 2017, Manila was ranked at 95 out of the 209 cities surveyed. This placed Manila as having a cost of living lower than Singapore and Bangkok, but higher than Hanoi. 
Within the Philippines, the cost of living varies depending on where one lives. Overall, Manila is the most expensive area, with Cebu following closely behind. The cost of living on some of the outlying islands and in rural provincial areas is much lower.
---
Cost of accommodation in the Philippines
Accommodation will likely be an expat's most significant monthly expense in the Philippines. Rental rates vary depending on the location and whether a home is furnished or unfurnished, but generally the closer to tourist areas and the city centre one goes, the more one will pay. Many landlords prefer to rent to foreigners as they can charge a higher price, so expats are not likely to struggle to find suitable accommodation. Those moving to the Philippines as part of an international relocation package often have this expense covered by their company, so it is worth considering during contract negotiations.
Utilities such as water and electricity are not always included in the rental and are additional costs that tenants will have to pay. Other monthly costs to take into consideration include Internet, telephone line, cable television and air conditioning maintenance.
It's worth noting that electricity is very expensive in the Philippines. Expats need to take this into account as extreme temperatures during the hot and humid summer months may require the use of air conditioning, which will increase costs tremendously. Many homes do not have central air conditioning and expats may have to pay to have this installed.
Another luxury that expats may find they can afford in the Philippines is household help such as nannies, domestic cleaners, drivers and gardeners.
---
Cost of food in the Philippines
The cost of food in the Philippines is lower than what many Westerners may be used to. If choosing to buy local produce, expats will find that these are relatively cheap and readily available at local markets and street vendors. However, imported Western foods in supermarkets are expensive. 
Food in restaurants is affordable, and many expats will find that they can eat out on a regular basis. Cigarettes and alcohol are also relatively cheap compared to elsewhere.
---
Cost of clothing and household goods in the Philippines
Clothing costs are generally quite reasonable in the Philippines. However, imported goods are expensive, particularly electronics, due to high import duties.
---
Cost of schooling and education in the Philippines
Those moving to the Philippines with children will find that the cost of schooling and education will likely be their second biggest expense after accommodation. The majority of expats in the Philippines send their children to international schools, which come at a hefty price.
---
Cost of transport in the Philippines
Public transport in the Philippines is relatively cheap. While using a taxi on a regular basis can become expensive, local jeepneys and buses offer more inexpensive options. 
Expats looking to buy a car in the Philippines will find that they are much more expensive than what they may expect back home. This is largely due to high import duties. Many expats employ a driver for getting around; this is something that companies often provide for their senior executives, and it's worth considering during contract negotiations for a posting to the Philippines.
---
Cost of living in the Philippines chart
(Note that prices may vary depending on location and service provider and the table below is based on average prices for Manila in June 2017).
Accommodation (in a popular expat area)

One-bedroom apartment in city centre 

PHP 30,000

Three-bedroom apartment in city centre 

PHP 60,000

Shopping

Dozen eggs 

PHP 80

Milk (1 litre) 

PHP 80

Rice (1kg) 

PHP 48

Loaf of white bread 

PHP 57

Chicken breasts (1kg) 

PHP 170

Pack of cigarettes (Marlboro) 

PHP 70

Eating out

Big Mac meal 

PHP 150

Coca Cola (330ml) 

PHP 31

Cappuccino 

PHP 130

Bottle of beer (local, 500ml) 

PHP 50

Three-course meal at a mid-range restaurant 

PHP 1,000

Utilities/Household (monthly)

Mobile call rate (per minute – mobile to mobile) 

PHP 8

Internet (10 Mbps, Unlimited Data, Cable/ADSL)

PHP 2,000

Basic utilities (electricity, water) 

PHP 4,700

Transportation

Taxi rate/km 

PHP 12

City centre bus fare 

PHP 20

Petrol (per litre) 

PHP 42.46
---
Are you an expat living in Philippines?
Expat Arrivals is looking for locals to contribute to this guide, and answer forum questions from others planning their move to Philippines. Please contact us if you'd like to contribute.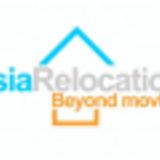 AsiaRelocation
Our Expat Expert
AsiaRelocation is a one-stop-shop company providing all International Moving and Relocation Services in the Philippines.
Services offered:
Moving: Local & International Move - Office & Industrial Move - Car Shipment - Pet Transportation 
Relocation: Temporary Living - Home Search - Property Management - School Search - Settling-In - Orientation - Cross-Cultural Training - Language Training - Visas & Immigration - Drivers License transfer - Domestic Employment - Vehicle Leasing
We thrive to provide efficient and customized services to each of our clients. Thus our high level of work standard has earned us an amazing reputation in Manila.
Expat Health Insurance
Cigna Global

With 86 million customer relationships in over 200 countries, Cigna Global has unrivalled experience in dealing with varied and unique medical situations and delivering high standards of service wherever you live in the world.
Moving Internationally?

Sirelo has a network of more than 500 international removal companies that can move your furniture and possessions to your new home. By filling in a form, you'll get up to 5 quotes from recommended movers. This service is free of charge and will help you select an international moving company that suits your needs and budget.