Expats will find that keeping in touch in the Philippines is easy. The country has no censorship on social media sites or pages. One frustration that expats may have to deal with is the internet speed. The Philippines frequently ranks in the bottom half of internet connectivity in the Asia, and on a global scale. Red tape is cited as the reason for slow internet speeds and the costs involved. 
---
Internet in the Philippines
DSL, Broadband, Fibre cable are all available in most parts of the Philippines. In larger cities 100 MBPS is possible, but generally the speed is far below this. The main DSL providers of internet are PLDT, Globe Telecom and BayanTel. Sky cable offers a TV and internet package, which can be handy for expats. 
Internet cafes are widely available, and in large cities so is wifi. 
---
Landlines and mobile phones in the Philippines
PLDT (Philippines Long Distance Telephone) is the main provider of landlines in the Philippines. Telecom services are available mostly everywhere, however in more rural areas, access may be limited.
In order to install a landline a tenancy agreement, proof of sufficient income and passport are required. 
Smart and Globe are the main mobile phone providers, and both offer prepaid options. Long distance calls can be expensive from the Philippines. 
Mobile contracts are available, however most expats choose a top up basis instead. In order to open a mobile phone contract an expat will need:
Identification (passport)

proof of employment

proof of residence

proof of sufficient income
---
Social media in the Philippines
Skype, Blackberry Messenger and Apple FaceTime are all accessible, offering alternative means of communication for expats. 
The Philippines is often called the social media capital of the world, with social media usage constantly increasing. As of January 2015, the most popular sites are Facebook, Google+ and Twitter.  
---
English-language media in the Philippines
English-language media is easily accessible. There are many plans available to get cable TV – which include all the main US channels. Sky cable provides TV and internet, whereas PLDT has a similar but more expensive plans linked to the phone line.  One such option from Sky cable is 70 Channels and 16 mbps for £70 per month. 
There are a number of English newspapers in circulation, the most popular being the Philippine Daily Inquirer, available in print and online and The Standard.
---
Mail in the Philippines
The postal service in the Philippines is called PhlPost, a government owned corporation. Each area in the Philippines has a registered zip code for delivery.  
---
Are you an expat living in Philippines?
Expat Arrivals is looking for locals to contribute to this guide, and answer forum questions from others planning their move to Philippines. Please contact us if you'd like to contribute.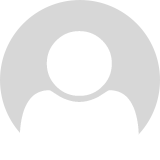 Brian G Evans
Our Expat Expert
I've been in Asia for 20 years, I've worked on an Expat basis in Hong Kong and as a resident in Singapore. In my working life I was involved with Expat placements throughout Asia and more recently as the Asian Head of Real Estate for a US Company.  I have recently retired and am living in the City of Bacolod in the Philippines.
Expat Health Insurance
Cigna Global

With 86 million customer relationships in over 200 countries, Cigna Global has unrivalled experience in dealing with varied and unique medical situations and delivering high standards of service wherever you live in the world.
Moving Internationally?

Sirelo has a network of more than 500 international removal companies that can move your furniture and possessions to your new home. By filling in a form, you'll get up to 5 quotes from recommended movers. This service is free of charge and will help you select an international moving company that suits your needs and budget.