Living expenses in Vietnam will differ depending on an individual's lifestyle. Many expats are able to enjoy a good life in Vietnam without spending a fortune. The largest dents in an expat's monthly budget will be in the areas of housing, schooling and Western foodstuffs. Travel, phone and internet costs remain low.
Like most countries, Vietnam has its fair share of temptations for an expat's wallet. Being in Asia, there are lots of electronic gadgets that expats can spend their hard-earned salary on. However, with a little financial shrewdness, it's easy to live comfortably and save at the same time.
When shopping in Vietnam, expats will notice that different streets sell similar goods, for example, there will be a "shoe street," followed by a "stuffed toys street" and a "TV and audiovisual street". This system comes from a time when traders would set up their businesses close to their competition in order to cluster all similar services in one area. Today, it means that shoppers are able to go to one area for all their shopping and they can compare prices easily and bargain knowledgeably. There are also numerous malls and shopping plazas constantly being built or added to in the larger cities.
---
Cost of accommodation in Vietnam
The majority of expats moving to Vietnam do so on a short-term basis and therefore opt to rent property rather than buy. The cost of rent will vary depending on the standard of housing a person requires, as well as the location of a property.
On the other hand, expats will find a great many modern apartment complexes in Vietnam's bustling cities and as a result, there are more luxury accommodation options available to them. These condominiums and apartments come equipped with a range of facilities such as gyms, laundries and swimming pools. Naturally, rental prices are higher. 
As a rule of thumb, housing closer to the city centre comes at a premium while housing in outlying suburbs is more affordable.
---
Cost of transport in Vietnam
There are plenty of cost-effective ways to get around Vietnam. Expats can feel free to negotiate on taxi or motorcycle taxi fares. 
Most expats don't drive in Vietnam due to the chaotic conditions on the city streets. Those that do wish to have a private vehicle should hire a driver with knowledge of the local roads.
---
Cost of food and eating out in Vietnam
Vietnam is a food lover's paradise. Not only are there many Western restaurants to choose from, but there is also a huge range of great local restaurants, food stalls and street vendors that cook up amazing fare while the customer waits.
Sticking to Western food and restaurants will burn a hole in one's wallet as many of the food items or ingredients are imported and the government levies high taxes on these goods. Eating Vietnamese food is cheap, tasty and definitely something to write home about. 
Fruit and vegetables from supermarkets are also a lot more expensive than those bought in the marketplace.
---
Cost of electrical goods in Vietnam
Expats will find cheap electrical goods, particularly in the markets. However, many of these are inferior copies made in China.
Shopping at department stores and malls is one way to ensure that items are genuine and come with some sort of manufacturer's guarantee; unfortunately, this also means paying a lot more than one would expect to pay in the region, especially with Bangkok only a cheap flight away.
---
Cost of living in Ho Chi Minh City chart
Note that prices may vary depending on location and service provider and the table below is based on average prices for February 2020.
Accommodation (monthly rent)

Three-bedroom apartment in city centre

VND 20,000,000 - 30,000,000

Three-bedroom apartment outside of city centre

VND 12,000,000 - 16,000,000

One-bedroom apartment in city centre

VND 9,000,000 - 13,000,000

One-bedroom apartment outside city centre

VND 6,000,000 - 8,000,000

Groceries

Milk (1 litre)

VND 32,000

Dozen eggs

VND 32,000

Loaf of white bread

VND 18,000

Pack of chicken breasts (1kg)

VND 64,000

Pack of cigarettes 

VND 25,000

Eating out

Big Mac Meal

VND 95,000

Cappuccino

VND 45,000

Local beer

VND 20,000

Three-course meal for two at a mid-range restaurant

VND 450,000

Utilities 

Mobile call rate (per minute – mobile to mobile) 

VND 2,000

Internet (uncapped – average per month) 

VND 270,000

Electricity (average per month for standard household)

VND 1,000,000

Transport and driving

City-centre bus fare

VND 6,000

Taxi (rate per km)

VND 14,000

Petrol (per litre) 

VND 20,000
---
Are you an expat living in Vietnam?
Expat Arrivals is looking for locals to contribute to this guide, and answer forum questions from others planning their move to Vietnam. Please contact us if you'd like to contribute.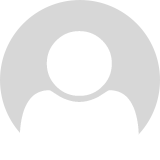 Zac
Our Expat Expert
Zac, an expat who has lived in Vietnam for 14 years, is an entrepreneur in media sales and marketing. In his own words: "I've been living the dream in 'Nam for a long time and I'm still riding the wave! Once you get past the first 10 years it's a piece 'a cake!"
Expat Health Insurance
Cigna Global

With 86 million customer relationships in over 200 countries, Cigna Global has unrivalled experience in dealing with varied and unique medical situations and delivering high standards of service wherever you live in the world.
Moving Internationally?

Sirelo has a network of more than 500 international removal companies that can move your furniture and possessions to your new home. By filling in a form, you'll get up to 5 quotes from recommended movers. This service is free of charge and will help you select an international moving company that suits your needs and budget.