Expats unfamiliar with the work permit process in Vietnam need only speak to a fellow foreigner working in the country to learn that applying for and obtaining this crucial document can be a complicated affair. What's more, the government changes the regulations surrounding work permits for Vietnam frequently and applies them inconsistently, leading to further confusion.
---
Applying for a work permit for Vietnam
Expats can either apply for a work permit from within Vietnam or from abroad with the help of their employer or a contracted visa agency. Those applying from within Vietnam will need to do so within 90 days of arrival, as the government only grants a three-month period during which expats can live and search for job opportunities in the country without a permit.
Those who meet the eligibility requirements to apply for a work visa must gather a number of documents, have them translated into Vietnamese, and have them notarised in their home country (where applicable). There has been much debate regarding whether the notarisation must be done in Vietnam or in an expat's home country, but the best rule of thumb seems to be better safe than sorry. So, if it is possible to get them notarised in an expat's home country, applicants are advised to do so. Furthermore, expats are advised to have at least two notarised copies of each required document.
There is a fee for submitting a work permit application and, depending on the contract, work permits can be valid for up to three years.
Once submitted, applications are supposed to only take ten working days to process. However, many expats have reported that this is a fairly optimistic estimation and that instead, foreigners should expect to wait at least a month for their work permit to be granted.
---
Extending a work permit in Vietnam
It is fairly easy to extend a work permit in Vietnam, as long as the applicant is continuing the job for which they were initially granted the permit. If this is the case then the employer must apply for this extension at least 30 days before the existing permit expires. Furthermore, certain conditions must be met in order for an expat to be eligible for an extension.
The employer must show that they are planning to or are conducting training of Vietnamese employees to perform the jobs currently performed by foreigners; however, if these Vietnamese employees are still unable to perform the jobs, the expat can continue to hold their position as long as there have been no breaches of labour discipline as stipulated in the Labour Code.
Expats must prove they are foreign workers who hold a job in the economic, commercial, financial, banking, insurance, scientific and technical, cultural, sports, education or healthcare sectors, and that their contract requires more than 36 months of working time.
If applicants meet these conditions, and the employer can submit an application on the employee's behalf and within 15 days, the Labour and Social Affairs Service should grant an extension to the work permit.
* Visa and work permit regulations are subject to change at short notice and expats should contact their nearest Vietnamese embassy or consulate for the latest information.
---
Are you an expat living in Vietnam?
Expat Arrivals is looking for locals to contribute to this guide, and answer forum questions from others planning their move to Vietnam. Please contact us if you'd like to contribute.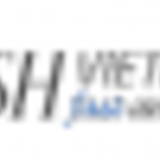 Angela Tran
Angela Tran is an expert on Immigration and Business Consulting to Vietnam. She runs Rushvietnamvisa.com, and is a healthy contributor to numerous online resources, including the prestigious Expat Arrivals.
Rush Vietnam Visa is a leading local resource on immigration issues, business consulting services and advice for expats worldwide, and Angela is also fully knowledgeable on the ins and outs of Vietnam.
Expat Health Insurance
Cigna Global

With 86 million customer relationships in over 200 countries, Cigna Global has unrivalled experience in dealing with varied and unique medical situations and delivering high standards of service wherever you live in the world.
Moving Internationally?

Sirelo has a network of more than 500 international removal companies that can move your furniture and possessions to your new home. By filling in a form, you'll get up to 5 quotes from recommended movers. This service is free of charge and will help you select an international moving company that suits your needs and budget.