The best places to live in Utrecht
While Utrecht is smaller than Amsterdam or Rotterdam, it holds its own in terms of the neighbourhoods on offer. Owing to the presence of big academic and research institutions such as Utrecht University, the city has earned its place as a university town. Still, it is also home to many expat families and working professionals.
Rental prices, an expat's budget and lifestyle preferences are often the biggest determining factors when looking for housing. We also recommend expats consider living in a suburb close to work, schools and transport links.
Here is a list of some of the most popular areas and suburbs in Utrecht.
---
City centre in Utrecht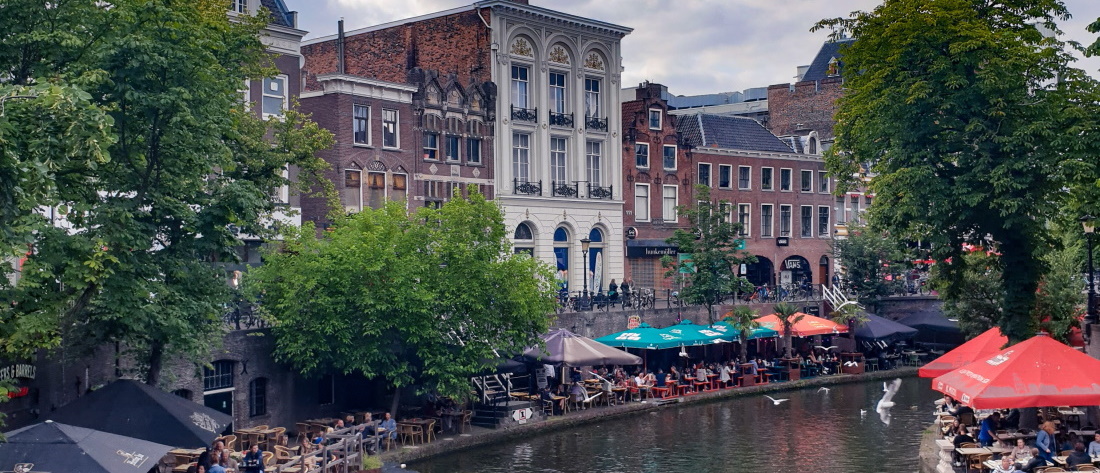 Living in Utrecht's historic city centre will be poetic with its narrow streets, beautiful townhouses, markets, canals and quaint cafés. Expats living in the centre of town will have their pick of restaurants, bars and quirky fashion boutiques.
As the city centre is a touristy area with high housing demand, accommodation here tends to be pricier and less spacious compared to homes in the suburbs.
A major advantage of living centrally is the accessibility of public transport networks that connect the city centre to surrounding areas. Those who regularly need to travel further afield for business will be close to Utrecht Central railway station and can easily catch a train to Rotterdam, The Hague or Amsterdam within an hour.
---
Areas for students and young professionals in Utrecht

Oost
Utrecht sees an influx of young students from all over the world annually, which accounts for much of the liveliness in the city and surrounding areas.
Oost, which translates to 'east', is home to the university and Utrecht Science Park, so students typically look for housing here. Given the high demand and central location, accommodation in Oost can be expensive.
Zuid
More affordable accommodation for students and young working professionals is available in Zuid, south of the city centre. Expats students and young families often secure a budget-friendly rental property in a neighbourhood such as Hoograven or Tolsteeg.
---
Family-friendly areas in Utrecht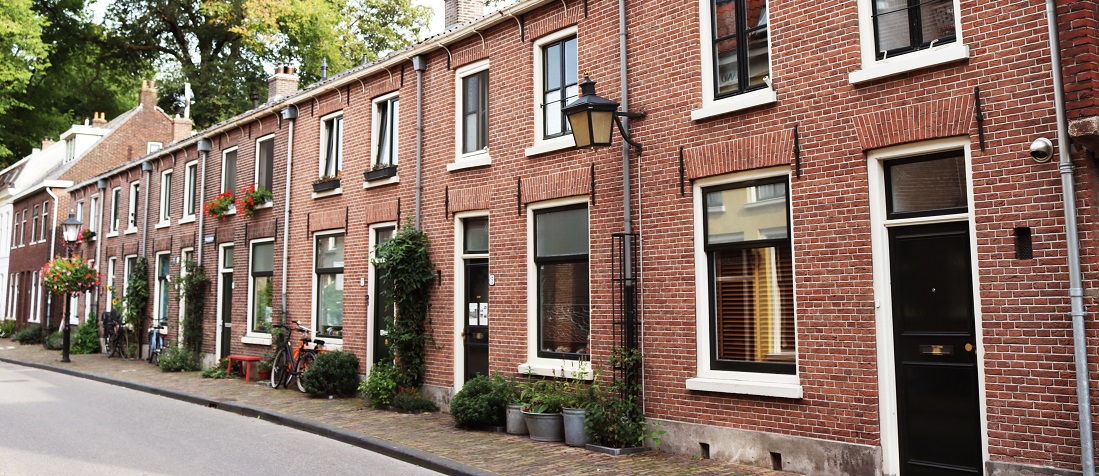 Nieuwegein
Established in the 1970s, Nieuwegein is a relatively new town that was developed to cater to Utrecht's expanding population. It lies around 6 miles (10km) south of Utrecht's city centre and is connected to the city by three main nearby motorways as well as the sneltram (light-rail and tram) network.
There is a variety of housing options available in Nieuwegein, including classic Dutch brick homes and modern high-rise apartment complexes. Many homes are located close to green spaces, parks and lakes, so this is a fantastic suburb for expats moving to Utrecht with children.
De Vechtstreek
This is a picturesque suburb located to the northwest of Utrecht and close to Loodsrechtse Plassen lakes. Local rail and bus services connect the area to the centre of Utrecht. Properties tend to be spacious, with most being located in new housing estates. The area is popular with young families and is home to several good schools.
Leidsche Rijn
Leidsche Rijn is considered to be one of the largest new developments in the Netherlands. It consists of a smaller area of the same name (Leidsche Rijn) and Vleuten-De Meern, which covers two urbanised neighbourhoods.
This up-and-coming area has seen population growth and, along with it, homes and a business space have been constructed – appealing to families and expats working in Utrecht. Accommodation in Leidsche Rij is modern, with much of the design and build being environmentally friendly. There are also plans for the establishment of a new hospital, shopping facilities, a train station and a bus system.
---
Further reading
►Learn more about the property market in Accommodation in Utrecht
Photo credits: Utrecht by Jonne Mäkikyrö; Utrecht canal by Martin Suarez; and red-brick buildings by Margot Polinder. All sourced from Unsplash.
Are you an expat living in Utrecht?
Expat Arrivals is looking for locals to contribute to this guide, and answer forum questions from others planning their move to Utrecht. Please contact us if you'd like to contribute.
Expat Health Insurance
Cigna Global Health Insurance - 10% off any plans bought in November and December 2023

With Cigna, you won't have to rely on foreign public health care systems, which may not meet your needs. Cigna allows you to speak to a doctor on demand, for consultations or instant advice, wherever you are in the world. They also offer full cancer care across all levels of cover, and settle the cost of treatments directly with the provider. Cigna is currently offering a 10% discount for seniors (over 60) on their Silver package.
Moving Internationally?
International Movers. Get Quotes. Compare Prices.

Sirelo has a network of more than 500 international removal companies that can move your furniture and possessions to your new home. By filling in a form, you'll get up to 5 quotes from recommended movers. This service is free of charge and will help you select an international moving company that suits your needs and budget.

Get your free no-obligation quotes from select removal companies now!