Expats have a number of options when it comes to accommodation in the Netherlands. The country is known for being tolerant and cosmopolitan, and in large cities, dozens of cultures live side by side, so it's common to find expats from all over the world living and working together in different areas.
Short-term leases are available, but demand for accommodation is high in larger cities like Amsterdam, Rotterdam and The Hague. Housing in these cities is expensive, but accommodation in their outlying suburbs is generally more affordable than city-centre living.
---
Types of accommodation in the Netherlands
The Netherlands offers a range of accommodation, including standalone, semi-detached and terraced houses, as well as apartments ranging from small studio units to larger units with multiple bedrooms.
The state of housing in the Netherlands is generally good because of strict laws concerning the environment and construction regulations. However, when buying or renting older houses, it's best to check for damages, which many people do with the help of someone who knows about construction and building. Expats should also note that housing may be more compact than what they are used to, due to the population density of the Netherlands.
---
Finding accommodation in the Netherlands
Expats can find property to buy or rent using various online property portals. Real estate agents are also available and offer houses and apartments throughout the Netherlands, but normally charge the equivalent of a month's rent for their services. Sometimes real estate agents have access to listings before they go onto the open market, which can be useful in beating the crowds.
---
Renting accommodation in the Netherlands
When renting accommodation in the Netherlands, expats should confirm what exactly is included in the rental agreement; utilities, for example, aren't always covered and are usually an additional expense for the tenant. Deposits vary from one to three months' rent and are returned when the tenant moves out, provided the house is in the same state as it was when they moved in.
A typical lease is for 12 months or longer, with a mandatory one-month notice period for moving out. It's a good idea for expats to ask that a diplomatic clause be written into the lease, which will allow them to break the lease on short notice if they are urgently required to return to their home country.
---
Buying property in the Netherlands 
It's important to use a real estate agent when buying a house in the Netherlands. They have the best information, know the local areas, what's available and price rates. It's also possible to buy a house directly from the owner. In this case, it isn't necessary to pay agent's fees, which can save thousands of euros.
However, whether a bank will offer a mortgage depends on the bank and where an expat is from. It's best to check all options before seriously starting to look for a home to buy in the Netherlands. For example, some banks only offer mortgages to European Union citizens or those who have been a Dutch resident for at least three years. Other banks might be more willing to grant a loan to foreigners.
Expats should research as much as possible by visiting the websites of Dutch banks and speaking to real estate agents.
---
Further reading
►See Areas and Suburbs in Amsterdam to learn more about where to live in the city
---
Are you an expat living in The Netherlands?
Expat Arrivals is looking for locals to contribute to this guide, and answer forum questions from others planning their move to The Netherlands. Please contact us if you'd like to contribute.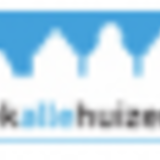 Sander Sommels
Our Expat Expert
I am webmaster and e-marketer at Zoek Alle Huizen. I'm responsible for all marketing and online activities for several real estate websites. These sites are free of charge and available to anyone looking for accommodation to buy or to rent in the Netherlands. We work together with other real estate sites and agencies in order to offer the best and widest supply of accommodation.
Expat Health Insurance
Cigna Global

With 86 million customer relationships in over 200 countries, Cigna Global has unrivalled experience in dealing with varied and unique medical situations and delivering high standards of service wherever you live in the world.
Moving Internationally?

Sirelo has a network of more than 500 international removal companies that can move your furniture and possessions to your new home. By filling in a form, you'll get up to 5 quotes from recommended movers. This service is free of charge and will help you select an international moving company that suits your needs and budget.