Every year, Edinburgh hosts several world-renowned festivals and celebrations. Whether taking in shows from up-and-coming artists, perusing artefacts from across the world, or joining up with others for a massive street party, expats are sure to find plenty to do at Edinburgh's festivals.
The city has a vibrant arts scene year-round, bringing the stage to life with numerous concerts, plays, operas, dance, as well as a buzzing film sphere.
---
Annual events in Edinburgh
Edinburgh Fringe Festival (August)
One of the year's most exciting events, the Edinburgh Fringe Festival is the world's largest arts festival, playing host to more than 50,000 performances over the course of several weeks. The festival is open to all, meaning that any and all performers are welcome. The Fringe Festival holds a legendary status among artsy Brits and has been instrumental in launching the careers of many performers and comedians, such as Billy Connoly, Rowan Atkinson and Eddie Izzard.
Edinburgh International Festival (August)
The world-renowned Edinburgh International Festival is a constant and continuous flux of creative energy that takes hold of the Scottish capital for three weeks a year. The festival itself, now over 70 years old, is not so much one large celebration as it is many microcosms of artistic endeavour. Nearly every public place is transformed into a venue of some sort and plays host to a curated range of performances, from opera and classical music to theatre and dance.
Doors Open Day (September)
Every September, Edinburgh opens its doors to some of its best (and some obscure) attractions for free. This is a great time to take advantage of the free admission to see some of the city's great historic delights.
St. Andrew's Day (November)
Celebrate St. Andrew's Day with traditional Scottish music and storytelling events held alongside bustling markets selling local crafts, food and drink.
Edinburgh's Christmas (November/December)
Beginning on the last Thursday in November and continuing to the New Year, there is a fabulous German Christmas Market on the Mound. East Princes Street Gardens are also transformed into a winter wonderland, complete with carnival rides, food stands and gift shops to celebrate Edinburgh's Christmas. 
Hogmanay (December)
Nothing ushers in the new year like Edinburgh's Hogmanay celebration. Once a makeshift street festival, organisers have taken Hogmanay by the horns and transformed it into a slick event headlined by international musicians and broadcast throughout the country. A massive midnight fireworks display marks the New Year.
---
Further reading
►See Lifestyle in Edinburgh for an overview of shopping, nightlife and eating out options in the city
Are you an expat living in Edinburgh?
Expat Arrivals is looking for locals to contribute to this guide, and answer forum questions from others planning their move to Edinburgh. Please contact us if you'd like to contribute.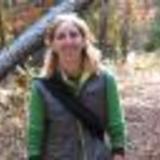 Amanda Rivera
Our Expat Expert
Amanda is an American expat making her home in Edinburgh, along with her husband.  She works full time as a social worker and enjoys spending her time exploring Edinburgh and traveling to other exciting places.  Amanda loves living in Edinburgh and welcomes any questions from those planning or considering a move to this great city. You can read more about her experiences living in bonny Scotland at her family blog: www.riverasinedinburgh.blogspot.com
Expat Health Insurance
Cigna Global

With 86 million customer relationships in over 200 countries, Cigna Global has unrivalled experience in dealing with varied and unique medical situations and delivering high standards of service wherever you live in the world.
Moving Internationally?

Sirelo has a network of more than 500 international removal companies that can move your furniture and possessions to your new home. By filling in a form, you'll get up to 5 quotes from recommended movers. This service is free of charge and will help you select an international moving company that suits your needs and budget.