---
Culture Shock in Switzerland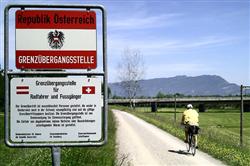 With four official languages and a multicultural population, having a well-informed, open-minded approach is the best way to combat culture shock in Switzerland.

Making local friends can be difficult. While they're hardly ever hostile, the Swiss have a reputation for being conservative and reserved.

Adjusting to the laws that govern everyday life can be difficult. People living in apartments can only use their washing machines at certain times, and residents can't wash their cars on Sundays.

Despite an emphasis on conformity, most expats adapt to life in Switzerland easily.

Language barrier in Switzerland
For somewhere dependent on tourism, the Swiss can be nonchalant towards people who don't speak a local language. Sometimes expats need to learn the basics of their region's predominant language to settle in.
Most locals speak English but signs, restaurants and transport announcements are in the local language outside tourist areas. In-between French, German, Italian and Romansch, English can seem non-existent.
Applying for immigration documents and
work visas in Switzerland
can also be tricky for expats who don't speak German or French – so most expats hire an immigration consultant.
Attitude towards foreigners

Foreigners have been flocking to Switzerland, which has made some Swiss people uneasy around expatriates, while others believe immigrants take away valuable jobs. The Swiss are patriotic and many proudly display the flag outside their homes. Some immigrants have been in the country for three generations and new ones keep arriving, but they're only really accepted when they adopt the local language and customs – conformity is the key to acceptance.

Expats living in Switzerland will find life in the Alpine country orderly and safe. But without an expat social network, new arrivals can find it harder to integrate. To make the most of their experience, expats should try to understand the locals, respect their rules and customs, and if possible, learn their region's local language.