Culture Shock in Switzerland
---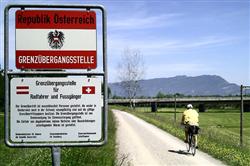 that those moving to Switzerland approach all circumstances with an open mind and a well-informed knowledge base to best avoid culture shock.
Many expats remark on how hard it is to make friends with the native Swiss. It's often said that the locals have a reputation for being reserved, conservative and conformist, and while never hostile to expats, they are seldom outgoing. One thing that can be hard to adjust to is the petty laws which govern certain behaviours. For example, if you live in a block of flats, there are set times you can use the washing machine, and you cannot wash your car on a Sunday. It is often noted that conformity is one of the key forms of acceptance in this decidedly neutral country.
Overall, however, Switzerland is an easy country to adapt to, with a growing network of expat communities to ease the transition from home, should you need it.
Culture shock in Zurich
Switzerland is a country overwhelmed by stereotypes, and in order to fully understand it, you need to approach it with an open mind. This will show you that while some reflect reality, others couldn't be further from the truth. The same applies to its most cosmopolitan city, Zurich.
Transport in Zurich
Zurich is the epitome of efficiency. Public transport is frequent and consistently on time. What is unusual is the fact that there are no barriers to pass at railway stations, and you don't have to show your ticket to the driver when you get on a bus. Here, it is simply expected that you will have purchased a ticket valid for the whole of your journey, and that you have validated it at one of the orange machines on train, bus or tram platforms. Technically, tickets have to be checked by people employed to do the job, but you will soon discover that you won't be checked every time you use public transport.
Taxes in Zurich
In Zurich, you seem to have to pay for absolutely everything. Public toilets are usually coin operated, rubbish needs to be disposed of in special garbage bags with a hefty tax added to their price (and will just not be collected if you fail to do so) and owning and using a bicycle requires you to pay for a yearly licence as well. Outside of Zurich, unless you have your own private parking space, parking in front of your own house will soon cause you to receive a bill by the government asking you to pay a monthly fee. If you're wondering how this can happen, it's simply because there are government employees who patrol residential streets at night and check number plates. If your car is found in the same area three times then you are issued a bill. Furthermore, this fee is only valid for parking in that particular town or village, and not in others.
Socialising in Zurich
The Swiss are notoriously hard to befriend. Neighbours in rented accommodation tend not to socialise, but this does not mean that they do not keep an eye on you. Failure to abide by the rules will send angry neighbours your way, and sometimes even the landlord himself.
Language barrier in Zurich
For a country so dependent on tourism, Switzerland is surprisingly nonchalant towards non-German speakers.
At the Zurich main station, brochure stands scattered around are almost always only in German; English stands are relegated to a tiny tourist office at the far end of the main hall. When it comes to announcements on trains and on trams in and around Zurich, they will almost always be delivered exclusively in German.
Even very famous tourist attractions will sometimes have web sites only in German.
Menus in restaurants usually do not have an English version, unless the restaurant is part of a hotel; and when stepping into a supermarket or a pharmacy it gets even more complicated.
Medications do not have leaflets in English, but only in the three of four official Swiss languages - German, Italian and French. Products in supermarkets will have descriptions in German, and then sometimes also in either French or Italian. If you're lucky, you will find all three, but English is practically non-existent. So while it is true that most Swiss can communicate in basic English, unless you are prepared to remain oblivious to the product details of your purchase, you cannot survive comfortably without knowing the local language.
Applying for work permits and immigration documents will be tricky as well if you don't know German, or have no one to help you.
Attitude toward foreigners
Overwhelmed as they have been in recent years by the ever growing influx of immigrants from European and non-European countries, some Swiss in Zurich may be a bit uneasy around foreigners, especially if they think that you are taking their valuable jobs and delivering a service of lesser quality. Swiss pride themselves on the quality of their products and services, and they are keen to hold on to their reputation for producing high standard goods. For this reason, Germans living in Switzerland are often viewed with disdain. While you may hear a Swiss person claiming this with a bit of humour and a smile, there is often a darker and more serious undertone.
Most Swiss will tell you that the best country in the world to live in is Switzerland, and it is not uncommon to see the Swiss flag displayed proudly outside residences. While immigrants from Italy, Turkey, Eastern Europe, India and Asia have already reached their second or third generation and new immigrants keep flooding in, they are only really accepted when they adopt the Swiss language (Which is Swiss-German, rather than German itself) and Swiss values. In fact, considering the large percentage of the non-Swiss population, it is surprising that Zurich is still unmistakably Swiss, and nowhere close to the multicultural urban space of places like London and New York. Conformity is the key point towards acceptance.
Health care and military service in Switzerland
For such a wealthy country, it may come as a surprise to hear that there is no government-sponsored
health insurance
and that you are obliged by law to cover the costs of a private company yourself. It's often the case that in these companies premiums are expensive and they do not necessarily cover all your medical bills.
On the other hand, the Swiss government still spends billions on compulsory military service for men, who are obliged to train for sixmonths at around the age of 20, and then for six more times for a period of three weeks. Those who don't wish to do military service can opt to rather engage in social work or to pay a hefty fee. While this may not be an issue for expats, it should be kept in mind, in case you have male children with a Swiss nationality.
Appearance vs. reality
Below its skin of apparent perfection, Zurich faces many of the same issues that plague other larger European cities. Train windows are vandalised with meaningless scratches, and the buildings and infrastructure along the railway tracks are covered with graffiti. The city is so clean and efficient, not because the citizens themselves are particularly so, but simply because there is an army of workers at the end of the day that cleans and fixes things up. While the Swiss are hailed for their diligence when it comes to recycling, this is often connected to the fact that garbage disposal is so expensive and that it makes much more sense to separate waste and dispose of it freely at recycling points.
The bottom line
The Switzerland you move to is not the Switzerland of travel guides and postcards. It is definitely an orderly and safe place, but a difficult one to feel quickly at home in unless you have a group of expats to fall back on. Some expats live here for years before they get this feeling, and some leave without being able to say that they ever had it. The key is to try to understand the locals and respect their customs and rules, and if possible, to learn not only the written German language, but the essential spoken dialect which is Swiss German.