Culture Shock in Switzerland
---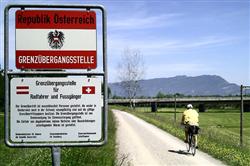 With four official languages and a surprisingly multicultural population, Switzerland's diversity has the potential to provide expats with a fertile foundation to "fit in". However, as is the case with any assimilation into a new environment, it's important that those moving to Switzerland approach all circumstances with an open mind and a well-informed knowledge base to best avoid culture shock.

Many expats remark on how hard it is to make friends with the native Swiss. It's often said that the locals have a reputation for being reserved, conservative and conformist, and while never hostile to expats, they are seldom outgoing.

Switzerland is a country overwhelmed by stereotypes, and in order to fully understand it, expats need to approach it with an open mind. This will show that while some stereotypes reflect reality, others couldn't be further from the truth.

One thing that can be hard to adjust to is the petty laws which govern certain behaviours. For example, if one lives in a block of flats, there are set times when residents can use the washing machine, and residents are not allowed to wash their car on a Sunday. It is often noted that conformity is one of the key forms of acceptance in this decidedly neutral country.

Overall, however, Switzerland is an easy country to adapt to, with a growing network of expat communities to ease the transition from home, should one need it.

Language barrier in Switzerland
For a country so dependent on tourism, Switzerland is surprisingly nonchalant towards those who do not speak one of the country's native languages.
For example, sometimes expats will find that unless they are able to get to grips with the basics of the predominant language of the region of Switzerland where they reside, they will struggle to communicate and settle in. Outside the main tourist destinations, expats will find that signs, restaurants and transport announcements are all in the local language. Even in the supermarkets and pharmacies, leaflets, packaging and signage will be in German, French or Italian. English is almost non-existent at times.
Therefore, while it is true that most of the Swiss people are able to communicate in basic English, unless expats are prepared to remain oblivious to the information around them, it is not possible to live in Switzerland without at least making some attempt to learn the local language of the canton.
Furthermore, applying for
work visas
and immigration documents in Switzerland can be tricky for those who have no knowledge of German or French. Therefore, most expats living in Switzerland hire an immigration consultant to assist them.
Attitude towards foreigners

Over recent years Switzerland has experienced an increasing influx of immigrants from Europe and beyond. Expats will find that some Swiss people are a bit uneasy around foreigners. While Switzerland was not as hard hit by the economic downturn as other countries, there are still some people in Switzerland who are hostile towards immigrants because they believe they are taking away their valuable jobs and delivering a lower quality service or product.

The Swiss are very patriotic and it is not uncommon to see the Swiss flag displayed proudly outside people's homes. While immigrants from Italy, Turkey, Eastern Europe, India and Asia have already reached their second or third generation and new immigrants keep flooding in, they are only really accepted when they adopt the Swiss language (which is Swiss-German, rather than German itself) and Swiss values. Expats planning on settling down in Switzerland in the long-term will find that conformity is the key to acceptance.

Ultimately, while expats moving to Switzerland will find life in Alpine country orderly and safe, without a strong network of expats, new arrivals often find it quite difficult to integrate themselves here. The key to making the most of an expat experience in Switzerland is to try to understand the locals and respect their rules and customs, although at times these may seem quite obscure. If possible, expats should try to learn the local language of their region to at least a basic level in order to interact with their colleagues and acquaintances on a more social level.