Although an expat's cost of living in Kenya will certainly be lower than in major cities in Europe or North America, it may still be higher than one might expect. Kenya's capital, Nairobi, is ranked 95th out of 209 cities in Mercer's Cost of Living survey for 2020, making it more expensive than Barcelona and Toronto but more affordable than the likes of Berlin and Luxembourg.
New arrivals need to remember that amenities such as private healthcare, international schools and comfortable homes can inflate the cost of living in Kenya tremendously. Expats will also find themselves having to account for additional living expenses they wouldn't incur back home, such as the cost of clean drinking water and a security guard or driver.
Fortunately, many expats find that their employment contracts cover some of the heftiest expenses. The company may provide an allowance for accommodation, transport and international school fees, for instance. Expats should try their best to negotiate these benefits into their expat packages where possible.
---
Cost of accommodation in Kenya
Accommodation will likely be the biggest expense for expats living in Kenya. Most expats opt to rent as they have a fixed-term contract and don't plan on settling in the country long term. Rent in cities such as Nairobi and Mombasa will of course be higher than in rural locations.
Security is a key concern when choosing where to live and this must be factored into the cost of accommodation. Most expats opt to live in a secure, gated community, which can cost as much as property in Europe. Note that rental costs in safe expat areas are much higher.
---
Cost of food and groceries in Kenya
It often comes as a surprise to new arrivals in Kenya that the cost of food and basic housing products is fairly high. This is because many of these goods are imported and highly taxed.
There are several supermarket chains where shoppers can buy anything from dairy products to mattresses, furniture, alcohol and electronics. Many imported food products such as cheeses, jams, chocolates, oils and pasta can also be found.
The best way to save money on groceries in Kenya is to buy local produce. Because of the country's favourable climate, expats will find that fruit and vegetables sold at local markets are always good quality, and are far cheaper than in a supermarket.
---
Cost of transport in Kenya
Although public transport in Kenya is incredibly cheap, many expats don't use it as it's usually uncomfortable and inefficient. 
When it comes to getting around Kenya, most expats will hire or buy a car and find a local driver. Buying a car can be expensive, though. Also, for those wanting to travel domestically in Kenya, a four-wheel drive is the best option, but will be more expensive than a regular vehicle.  
---
Cost of eating out and entertainment in Kenya
There's no shortage of options when it comes to eating out in Kenyan cities. Most Western restaurants are located in expat areas and serve dishes made with imported ingredients, so prices are higher. For expats who are keen to try local Kenyan foods, plenty of establishments can be found selling generous portions for next to nothing.
The nightlife and entertainment scene in Kenya's big cities is growing, with modern clubs and bars popping up all the time. Entrance fees and drinks can make a night out an expensive endeavour. Expats looking to enjoy a local beer will find there are plenty of small bars throughout Kenya where they can have a drink while watching the sunset.
---
Cost of healthcare in Kenya
While public health facilities are available, many expats choose private hospitals and clinics. The quality and standard of care are often better in private facilities, but this does come at a cost.
Expats are highly recommended to arrange health insurance for themselves and their families as, without it, private healthcare costs can add up quickly.
---
Cost of education in Kenya
Of course, families moving to Kenya from abroad will have much to think about regarding education. Although public schooling is free, they will likely prefer the standard of education through private or international schools. International school fees can be exorbitant and so parents must decide if it is worth the cost.
Fortunately, private schools offer some financial relief as they allow for better quality of resources and teaching at a lower rate than international schools, although fees do vary between schools.
---
Cost of living in Kenya chart
Prices may vary depending on product and service provider. The list below shows average prices for Nairobi in July 2020.
Accommodation (monthly)

Three-bedroom apartment in city centre

KSH 85,000 - 130,000

Three-bedroom apartment outside of city centre

KSH 40,000 - 50,000 

One-bedroom apartment in city centre

KSH 40,000 - 55,000

One-bedroom apartment outside of city centre

KSH 18,000 - 25,000

Shopping

Eggs (dozen)

KSH 168

Milk (1 litre)

KSH 109

Rice (1kg)

KSH 180

Loaf of white bread

KSH 59

Chicken breasts (1kg)

KSH 694

Pack of cigarettes (Marlboro)

KSH 300

Eating out

Big Mac meal

KSH 700

Coca-Cola (330ml)

KSH 63

Cappuccino 

KSH 288

Bottle of local beer 

KSH 250

Three-course meal for two at a mid-range restaurant

KSH 3,000

Utilities

Mobile-to-mobile call rate (per minute)

KSH 3.55

Internet (uncapped ADSL or cable – average per month)

KSH 6,200

Domestic cleaner (per hour)

KSH 460

Basic utilities (per month for small apartment)

KSH 4,900

Transport

Taxi rate (per kilometre)

KSH 200

Public transport fare in the city centre

KSH 80

Petrol/gasoline (per litre)

KSH 92
---
Further reading
►For more on expat money matters, read the Banking, Money and Taxes in Kenya page
Expat Interviews

"Imported goods such as toiletries and toys are very expensive. Houses and cars cost a fortune. Crafts, flowers and some veggies are cheaper, but that's it." Read Nadine's interview for more insights into the price of goods in Kenya.

"Food and utilities are more expensive than back home, but the weather is mild year round so you obviously save on heating your home as it is unnecessary." Get some tips on saving from our interview with Frances, a British expat living in Kenya.
---
Are you an expat living in Kenya?
Expat Arrivals is looking for locals to contribute to this guide, and answer forum questions from others planning their move to Kenya. Please contact us if you'd like to contribute.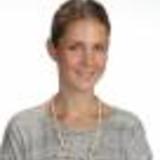 Zeynep Vural.
Our Expat Expert
I have relocated to Kenya in 2012 with my husband and two kids. Enjoying the beautiful weather and laid back lifestyle here in Kenya.  After working for big corporations, decided to become a life coach and started my practice recently. I am also a blogger, who loves to write and read. 
Expat Health Insurance
Cigna Global

With 86 million customer relationships in over 200 countries, Cigna Global has unrivalled experience in dealing with varied and unique medical situations and delivering high standards of service wherever you live in the world.
Moving Internationally?

Sirelo has a network of more than 500 international removal companies that can move your furniture and possessions to your new home. By filling in a form, you'll get up to 5 quotes from recommended movers. This service is free of charge and will help you select an international moving company that suits your needs and budget.