Mercer's Cost of Living Survey for 2020 ranked Nairobi 95th out of 209 countries. Nairobi is exceedingly more affordable than European cities such as Rome and Vienna, as well as African cities such as Accra. On the other hand, though, Mercer's survey ranks the cost of living in Nairobi higher than Melbourne and Toronto.
Most expats working in Nairobi earn good salaries with employment perks for major expenses. These could include anything from a housing allowance, a company car and medical aid contributions, to education benefits, and visa and permit charges.
That said, don't be misled into thinking that expat life in Nairobi is cheap. While it certainly is possible to live sparingly with minimal expenses, most Westerners prefer certain services and standards and these often come at a price.
As is the case with most destinations, an expat's chief expenses in Nairobi will be accommodation, school fees, transport, food, clothes and utilities.
---
Cost of accommodation in Nairobi
The cost of accommodation in Nairobi depends on location, but good quality accommodation can be expensive. In many cases, employers offer to shoulder this expense. This offer can also include the required security deposit, usually the equivalent of two to three months' rent. Utilities, such as electricity, water and internet, are likely to be the expat's responsibility. 
One accommodation-related expense which expats may not anticipate is provision for security measures. Expats living in gated communities find this is often included in the rental costs, but it's unlikely to be the case in standalone homes.
---
Cost of transport in Nairobi
Many expats prefer to own a car in Kenya, as it allows for more freedom. Depending on the model and condition, cars can be quite expensive in Nairobi, but once expats have purchased a vehicle they often opt to hire a driver too, as chauffeurs are said to be quite affordable and worth considering as navigating Nairobi's traffic can be stressful.
Renting a car is a cheaper alternative to buying and can be more convenient for expats who will only be in the country for a limited time. Some expats, especially those in top executive positions, will have a company car and driver provided for them.
The main means of public transport in Kenya is the matatu (a van or minibus with a fixed or semi-fixed route). This option is cheap, but the vehicles are often overcrowded and in many instances don't meet the required safety standards.
Taxis are also used often, but because there's no clear-cut billing method and vehicles don't have meters, expats are advised to research pricing and to negotiate an agreeable fare with the driver beforehand.
---
Cost of healthcare in Nairobi
The cost of private healthcare in Nairobi is roughly equivalent to rates in Western countries. Day-to-day treatment is relatively affordable, but health insurance is recommended, especially in case of emergency treatment or medical evacuation.
There are plenty of health insurance providers in Nairobi. Most expats have health insurance included in their salary package.
---
Cost of education in Nairobi
Most expats send their children to international schools, which can be mightily expensive. Apart from fees, there may also be additional expenses for registration, transport, food and field trips. Again, it's common for employers to include some form of education allowance in an expat package, and if this isn't initially part of the offer, we recommend expats negotiate for it.
---
Cost of entertainment in Nairobi
Kenya has something for everyone's type of lifestyle, whether its nature, shopping or socialising in a bar. Nairobi National Park is located just south of the capital city and is a popular attraction among expats and locals alike. The national park isn't overly expensive, and shopping and dining in the city are relatively affordable too, but we advise expats to keep a close eye on their finances as costs can add up quickly.
---
Cost of living in Nairobi chart
Prices may vary depending on product and service provider. The list below shows average prices for Nairobi in July 2020.
Accommodation (monthly)

Three-bedroom apartment in city centre

KSH 85,000 - 130,000

Three-bedroom apartment outside of city centre

KSH 40,000 - 50,000 

One-bedroom apartment in city centre

KSH 40,000 - 55,000

One-bedroom apartment outside of city centre

KSH 18,000 - 25,000

Shopping

Eggs (dozen)

KSH 168

Milk (1 litre)

KSH 109

Rice (1kg)

KSH 180

Loaf of white bread

KSH 59

Chicken breasts (1kg)

KSH 694

Pack of cigarettes (Marlboro)

KSH 300

Eating out

Big Mac meal

KSH 700

Coca-Cola (330ml)

KSH 63

Cappuccino 

KSH 288

Bottle of local beer 

KSH 250

Three-course meal for two at a mid-range restaurant

KSH 3,000

Utilities

Mobile-to-mobile call rate (per minute)

KSH 3.55

Internet (uncapped ADSL or cable – average per month)

KSH 6,200

Domestic cleaner (per hour)

KSH 460

Basic utilities (per month for small apartment)

KSH 4,900

Transport

Taxi rate (per kilometre)

KSH 200

Public transport fare in the city centre

KSH 80

Petrol/gasoline (per litre)

KSH 92
---
Further reading
►For more on money matters read the Banking, Money and Taxes in Kenya page
►Read more on Working in Nairobi
Expat Interviews

"The clement weather means that there is no need to change our wardrobe for the seasons and the good news is that the coffee here is second to none and a cappuccino is cheap! There are some really good coffee houses." Read our interview with Frances for more info on living costs in Nairobi.
Are you an expat living in Nairobi?
Expat Arrivals is looking for locals to contribute to this guide, and answer forum questions from others planning their move to Nairobi. Please contact us if you'd like to contribute.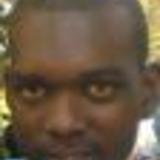 Owen Wandago
Our Expat Expert
A writer for City Scape Limited, a relocation and concierge service for expat and local business executives and employees.
Expat Health Insurance
Cigna Global

With 86 million customer relationships in over 200 countries, Cigna Global has unrivalled experience in dealing with varied and unique medical situations and delivering high standards of service wherever you live in the world.
Moving Internationally?

Sirelo has a network of more than 500 international removal companies that can move your furniture and possessions to your new home. By filling in a form, you'll get up to 5 quotes from recommended movers. This service is free of charge and will help you select an international moving company that suits your needs and budget.