For the most part, expats will find that keeping in touch in Cambodia is fairly easy with a number of service providers to choose from.
Although the country doesn't always have the most reliable internet, there are no bans or restrictions on the use of social media platforms such as Skype and WhatsApp, and many mobile companies offer packages geared towards international calling and texting. 
---
Internet in Cambodia
Internet is widely available in Cambodia and relatively good value, with several providers competing for customers. Due to Cambodia's poor landline infrastructure, mobile broadband is much more commonly used than fixed broadband.
Internet is routinely available at restaurants, cafés and hotels in the main cities of Phnom Penh and Siem Reap, provided free for paying guests. Internet cafés are, therefore, not commonly found. Signal and speed varies greatly and can depend on location (service will decrease in reliability in remote areas) and the unpredictable weather. Power cuts are frequent throughout the country, so expect service interruptions as a result.
---
Internet censorship in Cambodia
Freedom House's global assessment of internet censorship, Freedom on the Net, rates Cambodia as "partly free". Although access to social networking sites is not restricted, there have been cases where internet posts and blogs with an anti-governmental stance have resulted in arrests. There is also a possibility of surveillance by government entities.
---
Mobile phones in Cambodia
There are a number of mobile phone networks to choose from in Cambodia, with the main ones being Cellcard, MetFone and Smart. Mobile phone networks will often have international calling and texting plans on offer, so it's worth shopping around and comparing deals if planning to call home a lot.
Prepaid mobile plans are popular in Cambodia so expats may find that it isn't necessary to take out a postpaid contract to get connected. Sim cards can be purchased almost anywhere. Retailers are meant to ask for identification when selling sim cards but often don't bother.
---
Postal services in Cambodia
There is a postal service of a kind in Cambodia. The reliability of receiving mail largely depends on whether one's house is easy to find, is clearly marked and has a mailbox attached to the gate. PO Boxes are the way to go if wishing to receive parcels from overseas because they are not reliant on doorstep delivery – instead, deliveries are collected in person from the post office.
International couriers such as DHL have local branches in the major cities and there are regional companies too, such as Kerry Express. 
---
English language media in Cambodia
Cable television is widely available with several companies offering deals. Many landlords include cable in the rent, too, so most residents (locals and expats alike) have access to television in their homes. Various channels are available, including English channels.
---
Are you an expat living in Cambodia?
Expat Arrivals is looking for locals to contribute to this guide, and answer forum questions from others planning their move to Cambodia. Please contact us if you'd like to contribute.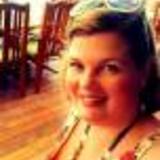 Clare Lawrence
Our Expat Expert
I am Clare, a full-time mum to Gregory who is 10 and married to Gary, a Logistics Manager, and we have an unusually vocal rescue cat named Kassie. We moved to Cambodia in December 2016.
Expat Health Insurance
Cigna Global

With 86 million customer relationships in over 200 countries, Cigna Global has unrivalled experience in dealing with varied and unique medical situations and delivering high standards of service wherever you live in the world.
Moving Internationally?

Sirelo has a network of more than 500 international removal companies that can move your furniture and possessions to your new home. By filling in a form, you'll get up to 5 quotes from recommended movers. This service is free of charge and will help you select an international moving company that suits your needs and budget.