Following the four big earthquakes of 2010 to 2011, Christchurch has undergone a dramatic change. Having struggled through a period of reconstruction, the city has succeeded in returning itself to its characteristically tranquil state. With the expansive Hagley Park and the Botanical Gardens to the west of the city centre, the beautiful coastal suburb of Sumner to the southeast, the Port Hills to the south, and the stunning Banks Peninsula beyond, Christchurch is perfectly situated for outdoor pursuits while still offering the amenities of city life.
Although generally cooler than the North Island, Christchurch is often drier than the likes of Auckland. There are many ski sites located an easy drive away from Christchurch. Hiking and mountain biking areas such as MacLeans Island, Bottle Lake and the Port Hills are also nearby. Taylors Mistake and New Brighton, two famous Christchurch beaches, are ideal spots to surf or paraglide. 
The skyline of Christchurch may have changed from tall buildings to tall cranes, but the influx of workers helping with the city rebuilding project has kept the city alive. The speed of reconstruction has meant that the image of the city is constantly changing. 
Roadworks pop up and move locations on a regular basis, and the humming noise of diggers and drills provides a background soundtrack to any working day. The benefit to all of this work is the excitement of watching a new city emerge from its foundations – something that most people won't get to experience anywhere else in the world.
---
Shopping in Christchurch
There has been a moderate change in the distribution of retail outlets in Christchurch following the 2011 earthquake.
For a long time, the city centre was closed for reconstruction. As a result, the suburbs flourished in their new positions as key commercial areas. With a newly revitalised city centre, however, businesses and capital have begun filtering back into the city. 
The main shopping attraction in central Christchurch remains the longstanding department store, Ballantynes. Away from the city centre, Christchurch's malls are hugely popular. Here expats can expect to find cinemas, restaurants and department stores.
Expats looking to furnish their homes should visit the furniture and decor stores found on Moorhouse Avenue and Blenheim Road.
---
Eating out in Christchurch
From cafés and pubs to restaurants and fine dining, Christchurch has a varied and sophisticated culinary scene. There are a number of mobile coffee carts, so there is no need to go far for a caffeine fix.
When it comes to food, expats will be able to find flavours from around the world, including Italian, Mexican and Indian food, as well as specialist vegetarian restaurants. Food stalls and trucks around the city cater for several Asian and European tastes and some weekend food and farmer markets have become Christchurch institutions. 
---
Nightlife in Christchurch
The nightlife in Christchurch is vibrant. A variety of quirky restaurants, pubs and craft-beer bars have opened since the 2011 earthquakes. The suburbs of Addington, Fendalton, Merivale and Riccaron, all of which are near to the city centre, are popular nightlife areas. Otherwise, the themed bars around the Viaduct Harbour provide an urban atmosphere coupled with exquisite harbour views.
Are you an expat living in Christchurch?
Expat Arrivals is looking for locals to contribute to this guide, and answer forum questions from others planning their move to Christchurch. Please contact us if you'd like to contribute.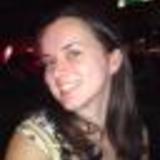 Fiona Gilston
I am a hiking and wildlife enthusiast that loves to spend my spare time in the great outdoors. I love travelling and venture to foreign lands as often as I can. I moved from Scotland to New Zealand in early 2012 to enjoy a sunnier climate and a more relaxing way of life. Follow my blog Misty Nites.
Expat Health Insurance
Cigna Global

With 86 million customer relationships in over 200 countries, Cigna Global has unrivalled experience in dealing with varied and unique medical situations and delivering high standards of service wherever you live in the world.
GeoBlue

GeoBlue is one of the best international health insurance plans for US expats abroad or internationals residing in the USA. The GeoBlue Xplorer plan includes worldwide coverage and great customer service with access to a premium international network of hospitals and doctors including the Blue Cross Blue Shield network in the USA.
Moving Companies
Moving Internationally?

Sirelo has a network of more than 500 international removal companies that can move your furniture and possessions to your new home. By filling in a form, you'll get up to 5 quotes from recommended movers. This service is free of charge and will help you select an international moving company that suits your needs and budget.