Expats moving to Nice will find themselves in the centre of the French Riviera, between Cannes and Monaco, a place where beauty has inspired artists and drawn visitors for centuries. Considered the central hub of the region, Nice is not quite the quiet town that many may imagine, but rather one of the largest cities in France. The metropolis continues to become more cosmopolitan each year in terms of both its nightlife and shopping options. 
Most expats moving to or living in Nice are middle-aged or retired. Still, a significant number of 20-somethings do come to the city to study or work in the tourism industry. The economy is robust and the unemployment rate is low, making it an appealing prospect for those looking to work in France. Expats can easily find jobs in the service and hospitality industries, especially if they know the local language.
On the other hand, those who have finally taken their leave from the daily grind will find that the Mediterranean climate provides ample opportunity to indulge in a life of leisure, and is one reason many expats choose this French city over Paris. Summers are warm and dry, with temperatures ranging between 60°F and 80°F (20°C and 26°C). Winters are also mostly sunny, and temperatures range between 50°F and 60°F (10°C and 15°C) during the day and 40°F and 50°F (4°C and 10°C) at night. It rains mostly in the winter but generally clears up just as suddenly as it starts. 
Furthermore, the region's diverse natural beauty draws wealthy expats from across the globe. The ocean is 10 minutes from the city centre and the mountains are just a short bus ride away. It follows that young and old expats alike can take advantage of the beautiful surroundings and outdoor activities. From mountain climbing to windsurfing, there's always something for expats to do at any time of the year.
Securing accommodation in Nice may not be as easy as finding a job in one of the seasonally oriented industries. The city is set up to cater more for tourists so holiday rentals are easier to find than long-term rental accommodation that is sought by expats.. Apartments can be pricey in the centre of town, particularly near the port and the old city, prime areas due to their proximity to both the water and the city's nightlife. Alternatively, some of the suburbs that are farther away from the centre offer more affordable housing in quiet but charming neighbourhoods. For the young and financially endowed the Old Town, an area in the centre of the city is the place to be. 
Expats will be happy to hear that Nice is designed to be traversed without a car, thanks to efficient public transportation options. It's quick and easy to get around town by tram, and buses are cheap, running throughout the city and to other nearby towns, like Cannes. Another great feature is the bike rental system that has bicycle stands all around town. It's less than a 20-minute bike ride to most places within the centre of Nice, so this is a great option for getting somewhere in a hurry.
The only thing that may be hard to get used to is the two-hour pause for lunch when most shops and schools close. Expats should try not to worry, though. Grab a salade niçoise and sit near the beach to enjoy the relaxed way of life that is the reason most expats move to Nice.
Are you an expat living in Nice?
Expat Arrivals is looking for locals to contribute to this guide, and answer forum questions from others planning their move to Nice. Please contact us if you'd like to contribute.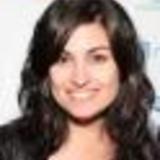 Lane Nieset
Our Expat Expert
Lane Nieset is a freelance writer and stylist whose work has appeared in Women's Health, Town & Country, INsite magazine, and on MyRecipes.com. She graduated in 2010 from the University of Florida with degrees in magazine journalism and French. Learn more on her website.
Expat Health Insurance
Cigna Global

With 86 million customer relationships in over 200 countries, Cigna Global has unrivalled experience in dealing with varied and unique medical situations and delivering high standards of service wherever you live in the world.
Moving Internationally?

Sirelo has a network of more than 500 international removal companies that can move your furniture and possessions to your new home. By filling in a form, you'll get up to 5 quotes from recommended movers. This service is free of charge and will help you select an international moving company that suits your needs and budget.