In addition to abundant sunshine and warm winters, easy banking and low taxes in Malta make it an excellent expat destination. Malta is renowned for its advanced financial sector and has been an offshore banking haven. Better-known local banks include the Central Bank of Malta, APS Bank, Banif Bank and Bank of Valletta.
---
Money in Malta
The Maltese currency is the Euro (EUR), which is divided into 100 cents.
Notes: 5 EUR, 10 EUR, 20 EUR, 50 EUR, 100 EUR, 200 EUR and 500 EUR

Coins: 1, 2, 5, 10, 20, and 50 cents and 1 EUR and 2 EUR
Currency exchange in Malta
Expats should exchange money at banks instead of hotels or restaurants. Rates are more favourable straight from the source. Banks are open until the early afternoon from Monday to Friday, and sometimes until 12pm on Saturdays. Working hours differ and can vary according to the season. 
---
Banking in Malta
Most Maltese banks will open an account for new arrivals that haven't finalised their residency, although banks without foreign interests are likely to take longer. International banks are accustomed to the workings of expat finances, although choosing a basic account with fewer services can expedite the process.
Expats who need banking access as soon as they arrive will have to do some work ahead of time. Non-residents from the EU only need to produce photo identification and proof of address, and they don't have to be in Malta to apply. Non-EU citizens will need to fill out an additional savings tax form.
Getting an e-Residence card on arrival from the Department for Citizenship and Expatriate Affairs is fairly simple and speeds up the process of opening a bank account in Malta.
ATMs and credit cards
ATMs can be found all over the islands, near retail shops and restaurants. To avoid problems, expats should only use bank-issued ATMs. Visa, MasterCard and American Express are widely accepted, but expats wanting to use a debit card should ensure it is authorised for international use. 
---
Taxes in Malta
Many expats are attracted by the tax planning and asset protection on offer in Malta, but the benefits vary depending on whether or not one is still working. Income tax is fairly low, and Malta has double taxation avoidance treaties with numerous countries, meaning that tax paid in one country can be offset against taxes in the other country.
Malta is in a fairly unique situation when it comes to living off of savings. Capital and overseas capital gains can be remitted tax-free when received through a Qualifying Recognised Overseas Pension Scheme (QROPS) account. The help of a wealth manager is recommended for navigating the tricky details of overseas finance and retirement in Malta.
---
Are you an expat living in Malta?
Expat Arrivals is looking for locals to contribute to this guide, and answer forum questions from others planning their move to Malta. Please contact us if you'd like to contribute.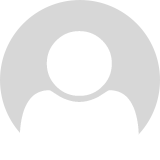 Mario Vitanelli
I'm a freelance writer who specializes in international politics and finance, retirement and investment. My areas of expertise include European economic policy and QROPS.
Expat Health Insurance
Cigna Global

With 86 million customer relationships in over 200 countries, Cigna Global has unrivalled experience in dealing with varied and unique medical situations and delivering high standards of service wherever you live in the world.
Moving Internationally?

Sirelo has a network of more than 500 international removal companies that can move your furniture and possessions to your new home. By filling in a form, you'll get up to 5 quotes from recommended movers. This service is free of charge and will help you select an international moving company that suits your needs and budget.