Living in Poland can be a great adventure but it also has its challenges for both foreigners and locals. Choosing to live in Poland, especially if you don't have Polish roots or connections and know little about the country, will likely involve a steep learning curve. 
---
Accommodation in Poland
+ PRO: Accommodation is affordable and generally easy to find
Accommodation, even in the capital of Warsaw, is very affordable compared to other European countries. This is reflected by the fact that salaries in Poland are much lower.  Polish cities tend to have a fairly high population density, so expats can usually find a place to live which suits their taste and doesn't involve a long commute.
+ PRO: English-speaking realtors available
Expats can generally find an English-speaking real estate agent to help in their search, though this might be slightly more expensive.
- CON: Small apartments and limited space
People in Poland generally live in apartments, and expats may be surprised how small apartments can accommodate whole families. Consequently, many places are a lot smaller than one may be used to.
---
Cost of living in Poland
+ PRO: Relatively inexpensive compared to other European countries 
The cost of goods, eating out, public transport and rent compare favourably with other European countries. Drinking beer in a bar or pub is also much cheaper than in Western Europe. 
- CON: Pricey clothing and petrol
Many Poles complain that items such as new clothes are more expensive than they are in Western Europe. Petrol is also expensive.
---
Lifestyle and culture in Poland
+ PRO: Vibrant nightlife and entertainment in Polish cities
In Polish cities, there's a range of cultural events including art exhibitions, concerts, talks, food events and film and music festivals. Museums and galleries are also plentiful.
There are also many outdoor activities which are easily accessed during the summer months, such as windsurfing, kayaking, hiking in the mountains, camping, going to the seaside and bike riding.
- CON: Bureaucracy
Communist-style bureaucracy and inefficient customer service prevail in some areas and government departments. As such, expats should expect some unhelpfulness when trying to organise their residency or work permits.
- CON: Long working hours and high pressure in the workplace
Poles work hard and spend long hours at the office. Whether this will be expected depends on the culture of one's company and the nature of one's role. There is a lot of competition for steady, well-salaried employment and this can lead, on occasion, to strained and suspicious relations in the workplace.
- CON: Long winters
No matter how much a person may love the cold and snow, the short winter days and large amount of time spent indoors can cause anxiety. In a bad year, the winter can last six months, and Poles often cite it as a good reason for emigrating.
- CON: The Polish language
Though it's not difficult to find English speakers, they may be rarer outside of major cities. Older Poles are also less likely to speak English, so learning some Polish may be necessary. Unfortunately, many English-speaking expats find Polish to be a difficult language to learn. However, Poles tend to be highly appreciative of efforts to learn their language, so learning the basics will go along way in earning local respect. 
+ PRO: Poles are multilingual
Most younger Poles are multi-lingual and many Poles will know English.
---
Healthcare in Poland
+ PRO: High standard of inexpensive private healthcare
Top-notch private healthcare is available in Poland from hospitals with medical staff and equipment of the highest calibre. Compared to other countries, private healthcare is relatively cheap, and when one works for an international company or a well-regarded Polish company, a private healthcare package is usually included in employment. 
- CON: Doctors have a poor bedside manner
Polish doctors are not known for their bedside manner and may come across as unsympathetic. Progressive ideas about patient self-advocacy and ideas such as birth plans and keeping the patient informed are not common in Poland. Expats should expect to be treated with brusqueness or impatience, even within the private system.
---
Transport in Poland
+ PRO: Developed and affordable public transport system
Most Polish cities have well-developed and comprehensive public transport systems. Some of them, including Warsaw, also have a city bicycle system which expats can pick up and drop off in various places.
Transport around the country is also affordable and comprehensive and even small villages usually have a functioning bus line, even if it only runs a few of times a day. There is also a well-developed rail network and quick, reliable trains run between all major cities, as well as between Warsaw and other European capitals.
- CON: Underdeveloped road infrastructure and expensive petrol
Although there are some highways, many main routes such as the road from Warsaw to Gdańsk often consist largely of a single lane in each direction, meaning can traffic congestion can be an issue.
Compared to the United States or even other Western European countries, it can be expensive to maintain a car, especially as petrol can be pricey. 
---
Are you an expat living in Poland?
Expat Arrivals is looking for locals to contribute to this guide, and answer forum questions from others planning their move to Poland. Please contact us if you'd like to contribute.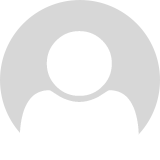 Rose Moore
Our Expat Expert
I am currently living in Warsaw where I work as an English teacher, freelance writer, editor and translator. I have a Polish husband and six-month old twins, and speak fluent Polish. I have also travelled extensively and lived for several years in the Middle East. 
Expat Health Insurance
Cigna Global

With 86 million customer relationships in over 200 countries, Cigna Global has unrivalled experience in dealing with varied and unique medical situations and delivering high standards of service wherever you live in the world.
Moving Internationally?

Sirelo has a network of more than 500 international removal companies that can move your furniture and possessions to your new home. By filling in a form, you'll get up to 5 quotes from recommended movers. This service is free of charge and will help you select an international moving company that suits your needs and budget.